The Growing Popularity of East Bangalore: A Real Estate Hotspot
June 27th, 2023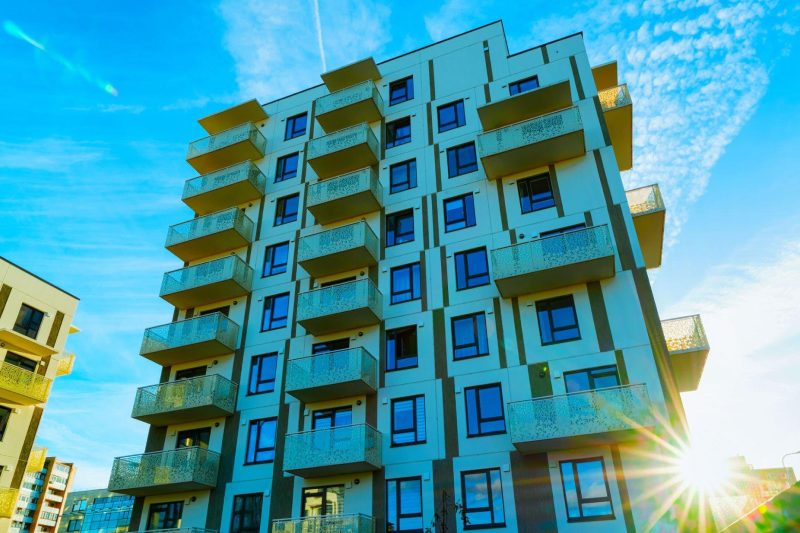 As someone who is on the search for a new home, you must be curious about the various regions that are popular for residential spaces. While some may prefer the hustle and bustle of the city center, others may be drawn to quieter neighborhoods that are away from all the chaos. 
Roof and Floor's recent research shows that the demand for properties in East Bangalore has surged during the first half of 2020. The area's growing IT industry, startups, and businesses have driven this high demand for housing. Besides, the region boasts excellent social infrastructure, with numerous options for socializing and entertainment. If you're considering buying a property in East Bangalore, Adarsh Park Heights is an excellent choice that offers all the amenities you need.  
Let's explore the prime factors that make East Bangalore – the perfect place for investment. 
Flourishing IT Sector 

Bangalore's flourishing IT industry has become a driving force behind the city's thriving real estate market. Renowned names like Infosys, Wipro, and TCS have set up their bases in the East Bangalore region, catalyzing an increased demand for luxurious housing and resulting in a surge of real estate investment opportunities. Given that the IT sector is expected to continue its upward trajectory, Bangalore's real estate market is poised to remain a top-performing investment destination. 

Good Infrastructure in East Bangalore

 

East Bangalore offers top-notch infrastructure, world-class transportation options, and a meticulously planned road network. The neighborhood boasts some of the country's finest hospitals, schools, and colleges, making it a desirable location for families. Additionally, the exceptional infrastructure has fueled the growth of the real estate market, making it a popular choice for residential and commercial investments. 

Adarsh Park Heights is strategically located near key business districts, putting you within easy reach of work and play.  It has the following social infrastructure in its vicinity: 

Ryan International 

Chaitanya-e-techno 

Vibgyor 

New Horizon 

Narayana- e-techno 

Airforce School

Innorbit Mall 

Soul Space Arena

Columbia Asia Hospital 

 Forum Neighbourhood Mall

Rapid Pace of Urbanization

 

Bangalore, the Silicon Valley of India, is experiencing an explosive urbanization trend, influencing the East Bangalore region. 

With an influx of people seeking better job prospects, the demand for quality housing has skyrocketed. This high demand has become a hotbed for real estate investment opportunities. The pace of growth in the city's real estate market is projected to continue, making it a profitable investment option for investors globally. 

Favorability of Government Policies 

The Karnataka government is committed to catalyzing real estate investment in Bangalore, resulting in various policies and incentives. These measures have made it easier for investors to navigate the approval process for real estate projects and have significantly driven the city's real estate market growth. As a result, Bangalore and its regions has emerged as a top destination for real estate investment, offering attractive prospects for investors looking to capitalize on this thriving market. 

Adarsh Park Heights: A Perfect Home for You 

At Adarsh Park Heights Apartments, you'll find more than just a place to live. 

The apartments are designed to unite people and foster a strong sense of community. It has the following premium amenities which boost urban living: 

Badminton Courts, 

Grocery Store 

Banquet Hall

Restaurant

Health Club,

Indoor Pool

Gymnasium. 
You can choose from the following configurations: 
| | |
| --- | --- |
| Type  | Dimension  |
| 2A  2BHK  | 1310 sq. ft.  |
| 2B 2BHK  | 1310 sq. ft. |
| 2D 2BHK  | 1310sq.ft. |
| 3A 3BHK  | 1860 sq. ft.  |
| 3C 3BHK | 1800 sq. ft.  |
| 3D 3BHK  | 1860 sq. ft.  |
Summing it up 
East Bangalore is a highly sought-after location for residential properties due to its excellent social infrastructure and diverse options for entertainment. If you're looking for a property that offers modern amenities and fosters a strong sense of community, Adarsh Park Heights is an excellent choice. Its unique design and emphasis on bringing people together offer a perfect blend of comfort, convenience, and community living. Investing in a property at Adarsh Park Heights Apartments would be wise, providing you with a comfortable and happy home. 
Contact us at +91 6364921355 or write to us at: sales@adarshdevelopers.com