Buying a home in the IT city for your millennial lifestyle is now easy with Adarsh Greens Apartments.
May 9th, 2023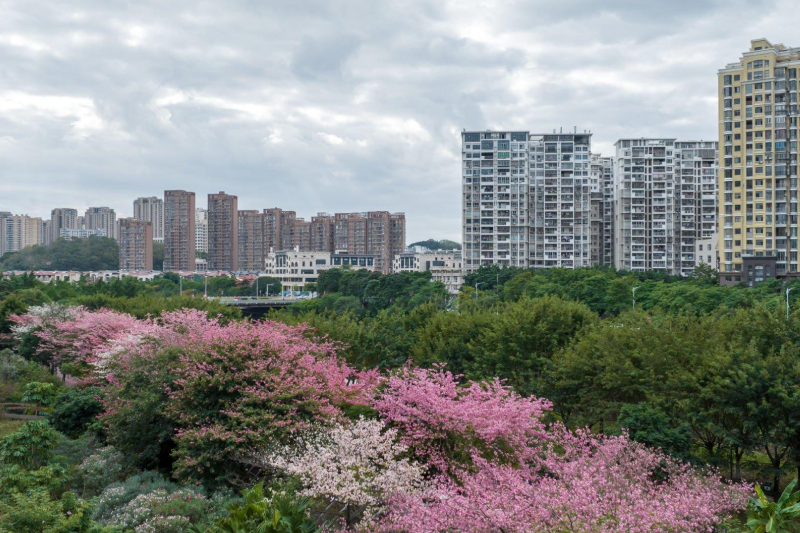 Looking for the perfect home in the bustling IT city that caters to your millennial lifestyle? Look no further than Adarsh Greens Apartments! The apartments offer everything you need to live your best life – from modern amenities to a prime location that puts you in the city's heart. You'll find premium flats for sale in Jakkur that offer the perfect combination of modern living and natural beauty. 
Adarsh Greens apartments boast state-of-the-art infrastructure designed to cater to the best standard of living. The homes have been crafted to indulge your senses and allow you to spend more time with your family.
So why wait? Explore the flats at Adarsh Greens today! 
A Good Investment 
Investing in the right apartment is now easier for young professionals, with the option to choose between 1BHK and 2BHK spacious flats at Adarsh Greens residential apartments. These homes are not only affordable but also a safe and profitable investment. If you are considering investing in a 1- or 2-BHK apartment near Jakkur, it could be a wise decision as the value of these properties is more likely to increase over time. With Adarsh Greens apartments for sale in Jakkur, professionals can invest in a property expected to appreciate. 
By purchasing a flat at Adarsh Greens, you can rest assured that the investment is in good hands. Don't miss this opportunity to put your money to work safely and profitably. 
Invest in Adarsh Greens Apartments today! 
Different Configurations for Distinct Needs
The Adarsh Greens Apartments team understands that every buyer has unique requirements for their dream home. That's why we offer a range of 1BHK and 2BHK specifications, allowing you to choose the apartment that perfectly suits your needs.
The following are the offerings: 
| | |
| --- | --- |
| Type  | Configuration  |
| 1 BHK | 650 sq. ft. |
| 2 BHK Comfort | 950 sq. ft. |
| 2 BHK Grand | 1005 sq. ft. |
Modern & High-end Amenities 
Adarsh Greens apartments for sale in Jakkur offer a range of modern amenities such as: 
A Clubhouse

Swimming pool

Gymnasium 

Grocery Store 

Health Club 

Orchard Garden 

Landscaped gardens 

Indoor Games Room 

Amphitheatre 

Creche 

Children's pool 
All these amenities provide its residents with a comfortable and convenient living experience in Adarsh Greens. 
Energy-Efficient Home Design 
Adarsh Greens' residents can enjoy both cost savings and eco-friendliness with the community's energy-efficient design. Featuring a range of sustainable elements, including rainwater harvesting systems, solar panels, and energy-efficient lighting, Adarsh Greens is the perfect choice for those who want to maintain their modern lifestyle while minimizing their carbon footprint. Moreover, the residents can save money on energy bills by conserving energy while contributing to a healthier planet. 
Choose Adarsh Greens for an energy-efficient lifestyle without sacrificing comfort or convenience. 
Ease of Accessibility to All Main Places of the City 
At the crossroads of Kogilu, Thanisandra Road, and Bellary Road, the site of the Adarsh Greens Apartments offers a high degree of connectivity. Additionally, it is in close proximity to a variety of existing as well as future developments. The Kempegowda International Airport, Aster CMI Hospital, Galleria Mall, Elements Mall, Garuda Mall, Esteem Mall, Kirloskar Tech Park, The HDFC School, Greenfield Public School, and Delhi Public School are all located in the vicinity. 
Summing It Up 
Adarsh Greens Apartments provide the perfect solution for millennials looking for a modern, comfortable, and energy-efficient home in the heart of the bustling IT city. With state-of-the-art infrastructure and premium flats for sale in Jakkur, these apartments have been designed to serve the best standard of living. A home at Adarsh Greens is an affordable and profitable investment that offers a safe and secure future. 
Don't wait any longer; visit Adarsh Greens today and discover your dream home.
Call us at +91 8095 44 00 22, or email Greens@adarshdevelopers.com for more information.