Five Must-Have Amenities In Modern Apartments In Hebbal
February 17th, 2023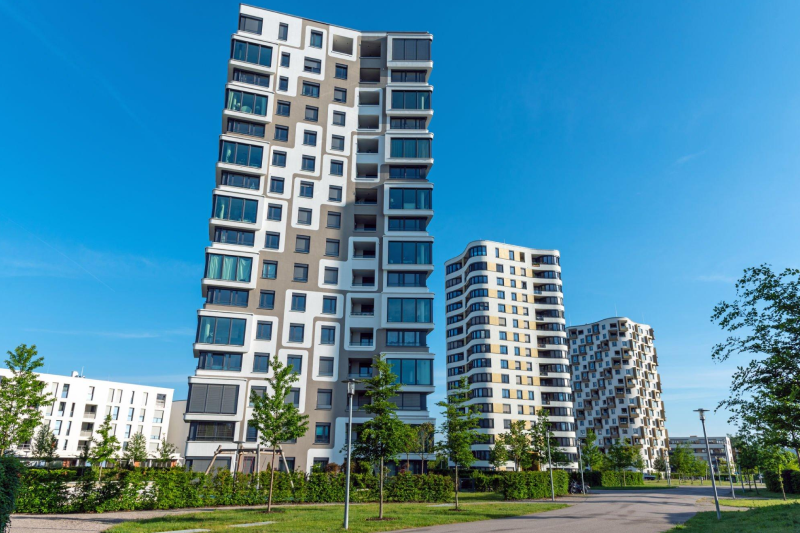 Hebbal is a Bangalore suburb that is situated in the north of Bengaluru. Owing to the combination of the urban lifestyle, affordable housing, and abundant open space, Hebbal has developed into one of the city's most popular neighbourhoods for working professionals. With several parks and picnic areas around both sides of the lake, the Hebbal Lake region offers some fantastic sightseeing options. On that note, how about getting modern and luxury apartments in Hebbal? 
Discover What Makes Hebbal the Best Place to Live in Bangalore!
Apartments in Hebbal

offer all the amenities and comforts of luxury living in the city. With a contemporary design, state-of-the-art facilities, and modern amenities, living in an apartment at Hebbal is a truly unique and convenient experience.

Hebbal is a suitable place for both work and plays because it is situated in the northern portion of Bangalore and is well-connected to other areas of the city.

The area is developing quickly, with a number of new highways, flyovers, and malls being developed, which is bringing in a lot of investment.

The demand for flats in this neighbourhood is increasing as Hebbal's real estate market is expanding quickly. This is encouraging the construction of brand-new, contemporary residences nearby.

Hebbal's property values have a high potential for appreciation in the coming years, making it a fantastic place to invest.

Hebbal is an amazing area for families and working people since it has a wide variety of attractions, including shopping centres, restaurants, hospitals, schools, and parks.
On top of that,  2 & 3 Bhk Apartments in Hebbal – Adarsh Crest Luxury Apartments
provided by Adarsh Groups contain everything you need, whether you're seeking to rent or purchase a house. These apartments are in a beautiful location and include wonderful amenities, including secure elevator access, round-the-clock security, power backup etc.
Top Five Must-Have Amenities in Modern Apartments in Hebbal
Fast and Reliable Internet:

For many people, high-speed internet access has become a need.

Security 24*7:

Modern

apartments in Hebbal

must feature top-notch security systems, including constant monitoring, safe access and exit points and fire alarms.

Fitness Center:

For tenants who are concerned about their health, a well-stocked gym or fitness centre is a desired amenity.

Swimming pool:

During the summer, a swimming pool may offer much-needed relief from the heat and is a terrific way to keep active.

Open Green Spaces:

Public outdoor places like parks, gardens, and play areas may offer a wonderful setting for locals to unwind and enjoy outdoor activities.
Adarsh Crest- One-Stop Destination to Reside in Hebbal 
Adarsh Crest is the perfect spot for you if you're seeking a beautiful and safe area to reside in Hebbal. Embrace easy connectivity and leave the city's cacophony behind. 
Adarsh Crest enables you to live close to the most well-liked technology parks, top-rated educational institutions, and reputable healthcare facilities in North Bangalore. Take in the magnificent vistas of Hebbal Lake, Nagavara Lake, Lumbini Gardens, and the broader Bangalore cityscape with Adarsh Crest. 
Adarsh Crest provides excellent facilities. It has numerous other facilities in addition to the fundamentals, such as Wi-Fi and cable TV connections, a 24-hour water supply, a sewage disposal system, a power backup system, a swimming pool, a swing park, a palm court, and an outdoor theatre.
The cost-effective 2 and 3 Bhk Apartments in Hebbal – Adarsh Crest Luxury Apartments have carpet areas of 1375 sq ft for 2 BHK apartments and 1950 –2054 sq ft for 3 BHK residences. 
You may reach us by phone at +91 63 6492 1355, via email at sales@adarshdevelopers.com, or by filling out the inquiry form to receive a callback for more information on how to purchase flats in Hebbal.
Make your dream apartment yours, today!