Urban Oasis: Exploring Luxurious Apartments for Sale in the Heart of the City.
August 28th, 2023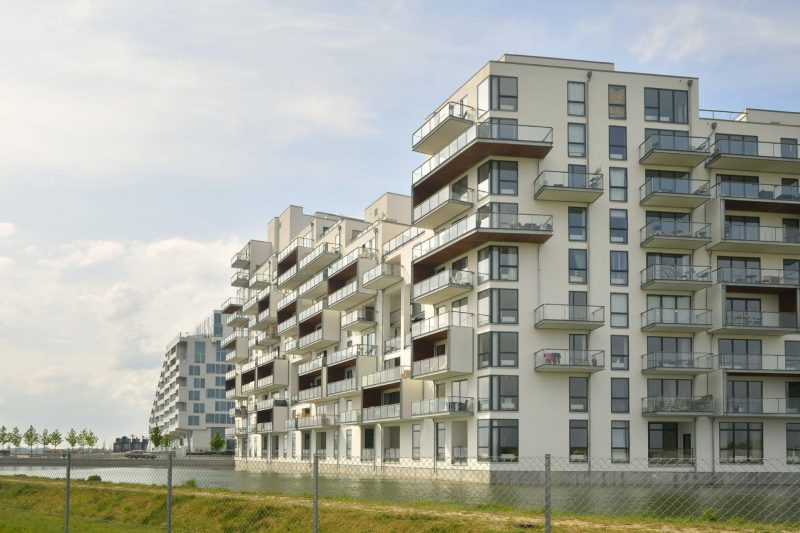 Discover the thriving metropolis of Bangalore, often referred to as the Silicon Valley of India. With its pleasant climate and seamless connectivity, this city has become a sought-after destination for professionals and families. As the real estate skyline continues to boom, Bengaluru showcases an impressive array of luxury flats strategically spread across its vibrant neighbourhoods. 
Among the leading developers in this dynamic market, Adarsh Developers' Stratuss stands out for its commitment to architectural excellence and theme-based apartment projects. 
Step into the world of Stratuss and experience the epitome of luxury living in Bangalore.
Adarsh Stratuss – Live Your Life to the Fullest 
Experience a luxurious life at new heights with Adarsh Stratuss, a 30-story residential masterpiece that offers breathtaking views for miles. Nestled in the prime location of Bengaluru, these 3 BHK ultra-luxury condos are your gateway to a higher standard of living. 
The simplicity of the white façade, the sophistication of the towering structure, and the shimmering effect of the grey metallic panels create a visually stunning architectural masterpiece.
From one of the tallest buildings in South Bangalore, you'll enjoy a grand view that will leave you in awe. This is the epitome of higher life, where affluence meets robustness. Crafted for the ultra-luxuriant lifestyle, Adarsh Stratuss offers an unmatched level of sophistication that many aspire to. 
Prime Location, Unparalleled Convenience
Experience the epitome of luxury living in our exquisite apartments strategically nestled in the city's bustling heart. Explore the vibrant culture, entertainment, and endless urban life opportunities. With the city's finest dining, shopping, and cultural landmarks just moments away, indulge in unparalleled convenience at your doorstep from Adarsh Stratuss. 
State-of-the-art Amenities 
At Adarsh Stratuss, you can enjoy a lifestyle in a class of its own with an extraordinary selection of high-calibre amenities thoughtfully crafted to meet all your requirements. Experience the richness of the apartments' lavish swimming pools, revel in its state-of-the-art fitness centres, and embrace the calm of the serene open space.
The amenities include: 
Games room

Courtyard Garden 

Pool Deck 

Zen Garden 

Multipurpose hall 

Private Garden 

Open paved activity court 
Moreover, the neighborhood is brimming with verdant gardens that have been artfully manicured, making it an enchanting haven for rest, healing, and regeneration. 
Exceptional Interiors, Uncompromised Comfort
Each apartment is a meticulously crafted living space combining stunning design and practicality. As a resident, indulge in expansive living areas, state-of-the-art cabinet kitchens, and exquisite bedrooms that provide a relaxing haven. 
Further, the landscaped gardens and serene courtyards offer a refreshing contrast to the dynamic urban environment. 
Different Configurations in Adarsh Stratuss 
These luxury flats in JP Nagar offer the ultimate living experience. Adarsh Stratuss presents various residential layouts, including: 
Type A1 ( 2400 sq. ft.)

Type A2 (2380 sq. ft.)

Type A3 ( 2410 sq. ft.), and 

Type A4 (2515 sq. ft.)
The emphasis is on low-density living, with ample open spaces and a peaceful environment for residents. The community is meticulously designed to provide a perfect combination of luxury, comfort, & convenience, making it the epitome of modern living.
Summing It Up 
Adarsh Developers' Stratuss is a testament to the growing allure of Bangalore as a city of luxury and sophistication. With its remarkable commitment to architectural excellence and theme-based apartment projects, Stratuss Apartments sets the bar high for luxury living in this thriving metropolis. 
With its 30-story residential masterpiece, the iconic Adarsh stratuss allows residents to live life to the fullest, with breathtaking views and a higher standard of living. Whether you are a professional seeking a prestigious address or a family looking for a comfortable and opulent home, stepping into the world of Stratuss is an invitation to experience the epitome of luxury living in Bangalore. 
Call us at +91 6364921355 or email us at sales@adarshdevelopers.com  or fill out the question form to get a callback.