Finding Your Ideal Neighborhood: Why Apartment Location Matters
September 14th, 2023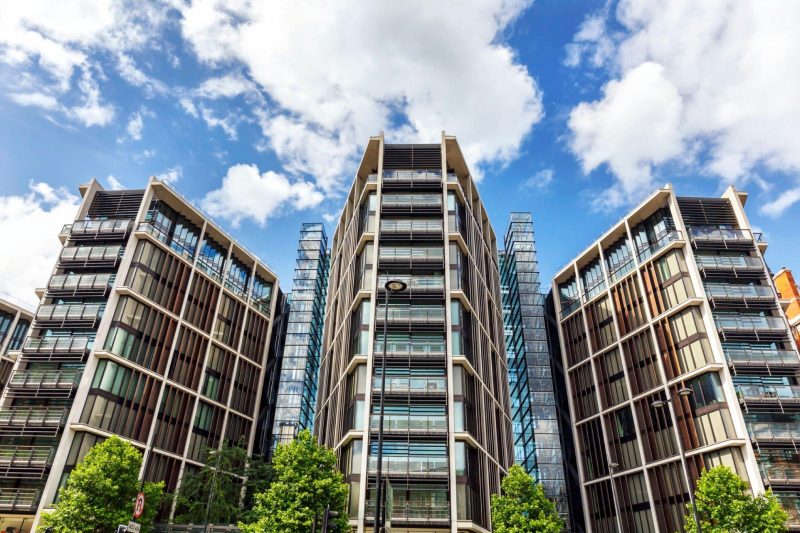 Choosing the perfect neighborhood is not just about where you live; it's about how you will live. When it comes to finding your ideal neighborhood, apartment location matters more than you might think. It's not just a point on the map; it's the hotspot of your daily life, impacting everything from your daily commute to your leisure activities and overall quality of life. 
Your ideal neighborhood awaits, and it's more than just a place; it's where your life story unfolds. Here are some ways to determine the ideal location for your next apartment neighborhood.  
When choosing an apartment, it's important to consider the daily commute to your workplace or school. You can go for it by evaluating the distance between the apartment and your destination and considering the route you'll need to take. Calculate the estimated commuting time and decide what mode of transportation you'll use for your daily trips. This is very important as your home should be in fair proximity to the basic social infrastructure in the city. 
Walkability Around the Apartment Premises 
Prioritizing the evaluation of pedestrian infrastructure is crucial when considering an apartment. It helps you access all amenities and facilities seamlessly without any hassle. 
Adarsh Park Heights, for instance, stands out with its impeccably maintained sidewalks alongside city streets, providing pedestrians with several routes to various destinations. However, it's important to note that not all locations offer the same level of accessibility. 
Culture of the Neighborhood
Every neighborhood has its unique culture, catering to its residents' diverse needs and preferences. From family-friendly areas to those attracting a vibrant, young demographic, each neighborhood offers its distinct charm. 
To truly understand the essence of a neighborhood, there's nothing quite like paying a visit. You can take the time to explore the local businesses and amenities, observe the people you encounter, and take note of the noise levels. Immersing yourself in the neighborhood gives you a comprehensive and genuine impression of its environment. 
Placement of Houses/Apartments
When purchasing a home, it is important to consider the surrounding environment. Homes in front of gardens or open areas, away from pollution, are highly desirable. These properties have higher value, especially near parks or recreational areas.
Adarsh Park Heights is a prime example of a project that offers a fulfilling lifestyle with ample open spaces. This community promises a healthy and sustainable living environment for its residents. With its lush green landscaping, open area, water bodies, and everything you need to enjoy life to the fullest, Adarsh Park Heights truly stands out.
Upcoming or Future Developments in the Area 
The value of a home is determined not only by its current location but also by the potential developments in the surrounding area within the next 3-4 years. It is essential to inquire about any upcoming projects or improvements in the vicinity that could enhance the value of your property. Choosing a home/apartment in a forward-thinking location allows your investment to appreciate over time, as opposed to a location that could depreciate.
To ensure that the location is future-ready, it is important to consider the ongoing renovations and developments in the area. In line with this perspective, Adarsh Park Heights is strategically located near ITPL, RMZ Ecoworld, Bagmane Tech Park, and other basic social infrastructure. 
Find Your Next Place to Call Home with Adarsh Park Heights. 
Adarsh Park Heights apartments offer more than just a place to live. The community is thoughtfully designed to foster connections and interactions among residents, creating a strong sense of community and belonging. These apartments enhance residents' overall quality of life by encouraging meaningful relationships with neighbors. 
Whether through planned social events or casual encounters in common areas, living at Adarsh Park Heights allows you to experience a sense of community. If you're seeking a luxurious living experience in Bangalore, look no further than Adarsh Park Heights flats for sale. 
Adarsh Park Heights blends convenience and luxury with its comfortable, lavish apartments and top-notch amenities. It's the ultimate choice for those who want to live their dream life. Make Adarsh Park Heights your destination and find the best place to call home in Bangalore.
Call us at +91 6364921355 or, email us at sales@adarshdevelopers.com, or fill out the question form to get a callback to learn more about Adarsh Park Heights.