Apartment Living vs. Homeownership: Making an Informed Choice.
August 12th, 2023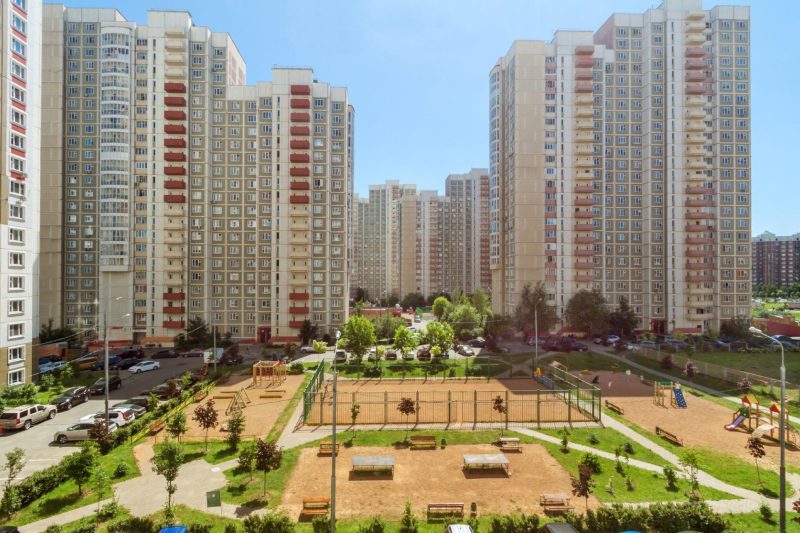 Are you contemplating the idea of owning your own home? But, as with any major life decision, you may hesitate, unsure if homeownership is the right path for you. On the other hand, you may already be content with renting/buying an apartment. 
Today, we will delve into the advantages of owning and renting, aiming to help you find the path that best aligns with your goals and aspirations. We understand this decision carries significant weight and are here to guide you.
Before delving deep into the various aspects of apartments and independent homes, here is a comparison between both to help you make a better decision. 
| | | |
| --- | --- | --- |
| Feature  | Apartment Living  | Homeownership  |
| Maintenance  | Apartments provide the convenience of an in-house maintenance team, ensuring quick fixes for leaky faucets or faulty doors.  | In an independent home, homeowners often face the hassle of locating reliable plumbers/carpenters and may even need to be responsible for maintaining their lawns. |
| Safety  | All entrances and exits are monitored through advanced CCTV technology and vigilant security guards, ensuring round-the-clock safety. This makes our apartments an ideal choice.  | In an independent house, owners can enhance security by installing CCTV cameras or burglar alarms. However, it's important to note that this additional security measure may incur additional expenses." |
| Amenities  | Living in an apartment offers many amenities, including a refreshing swimming pool, a well-equipped gym, an inviting clubhouse, and a dedicated play area for children. These exceptional features enhance the convenience of apartment living, setting it apart from independent homes. | While it is possible to incorporate some of these amenities into an individual house, it is important to note that the financial implications can be significant. |
| Investment  | A first-time homebuyer can confidently invest in an apartment by researching the builder and their previous projects. | Independent houses may come to pose the risk of title disputes, which may require resolution through legal means. |
| Finance  | Banks readily sanction loans for verified apartments, often collaborating with builders like Adarsh Developers to simplify the process. | Banks typically perform a comprehensive evaluation before granting loans for independent properties. This meticulous process can be quite time-consuming. These delays often result in buyers missing out on their desired properties. |
| Social Life  | With various numbers of apartments lined up in a locality, the residents get a whole plethora of human interactions within the limits of society, like Adarsh Crest.  | In independent houses, you only have your family and friends to interact with.  |
The choice between apartments and homeownership depends on lifestyle preferences, budget, and long-term goals. Apartments offer convenience, shared amenities, and lower upfront costs, while independent homes provide privacy, customization options, and the potential for long-term financial benefits. Ultimately, weighing these factors and choosing the option that best suits your needs and preferences is important.
Adarsh Crest: The Real Balance Between Magnitude & Elegance 
Adarsh Crest offers the perfect blend of tranquility and modern living. Its high-rise towers boast a cutting-edge design and are nestled in a peaceful neighborhood. With a range of practical amenities, Adarsh Crest ensures unparalleled comfort that will make you never want to leave. Escape the hustle -bustle of the city and enjoy seamless connectivity. Located just a short drive away from the top tech parks, esteemed schools, and renowned medical facilities of North Bangalore, you can leave the noise behind and embrace a convenient lifestyle. 
Plus, indulge in breathtaking views of Hebbal Lake, Nagavara Lake, Lumbini Gardens, and the stunning skyline of greater Bangalore. Discover the best of urban convenience at Adarsh Crest.
Highlights of Adarsh Crest: 
2 & 3 BHK luxury apartments 

Vaastu compliant homes 

Pool and garden-facing condos 

75% green open space 
Conclusion 
Ultimately, the decision between apartment living and homeownership should be based on your individual circumstances and priorities. Take into account the above factors before investing in any of them. If you are considering an investment in an apartment, then Adarsh Crest Apartments is the best option. Experience a well-rounded lifestyle in our community, where there is something for everyone. Enjoy jogging paths, meticulously maintained parks, a skating rink, a children's play area, a spa, party halls, and mini theatres. Unwind and appreciate the moment in the laid-back atmosphere of Adarsh Crest. 
Whether it's a leisurely stroll through lush green spaces, a rejuvenating spa treatment, or hosting a joyous gathering with loved ones, our community provides the perfect setting.
Visit Adarsh's website today for more information.