Investing in Apartment Buildings: A Smart Money Move
September 20th, 2023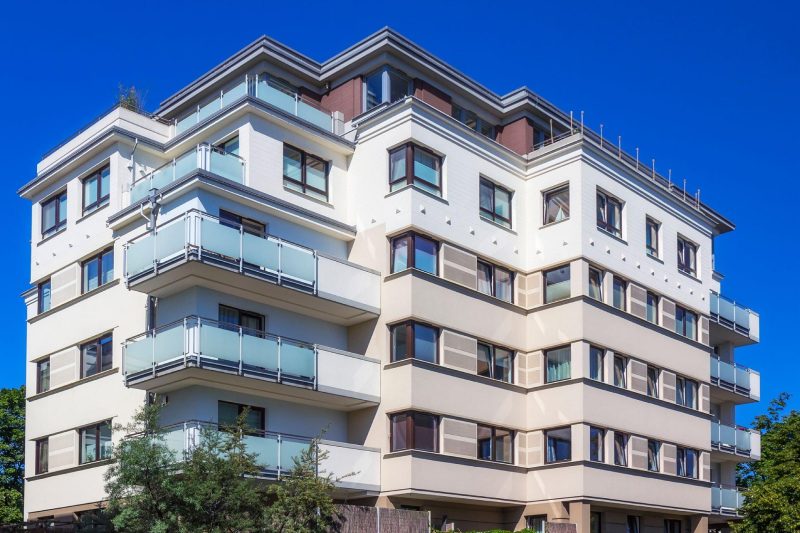 Unlock the doors to financial prosperity with a savvy investment strategy – apartment buildings. In real estate, few opportunities offer the potential for robust returns, like investing in apartment buildings. This isn't just about buying property; it's about building a sustainable income stream and securing your financial future. Investing in apartment buildings might be your next brilliant financial endeavour if you want to make your money work harder and smarter. 
Benefits of Investing in Apartment Buildings 
Steady Rental Source for Income 
Apartment buildings present a lucrative opportunity with multiple rental units, ensuring a consistent and reliable stream of rental income. This steady cash flow can effectively cover mortgage payments and property management costs while generating substantial profits.
Tangible Appreciation Over Time 
Over time, apartment buildings have a tendency to appreciate in value, leading to a substantial increase in your overall net worth. This appreciation is primarily driven by influential factors such as the prime location of the property and the high demand for rental properties. 
This eventually gives out the best results for your investments. 
 Real estate investments offer a good range of tax advantages that can result in substantial savings. These advantages include deductions for mortgage interest, property taxes, and depreciation. Investors can maximize their tax savings on apartment buildings by taking advantage of these deductions. 
Owning multiple units in a single building can result in significant cost savings. The expenses associated with maintenance, repairs, and other operational aspects per unit are generally lower compared to individual properties. This ultimately enhances your overall profitability on apartment investments. 
Protect Against Inflation 
Real estate investments, particularly apartment buildings, effectively hedge against inflation. By aligning rental rates with inflation, these investments ensure that your rental income grows in tandem, preserving your purchasing power. 
Full Control Over Your Asset 
By taking ownership of the apartment property, you can directly influence its value through strategic renovations, improvements, and efficient management. This level of control empowers you to maximize the property's income potential and enhance its overall worth.
Adarsh Premia: Your Good to Go Investment in Apartment Buildings
Adarsh Premia Apartments presents an excellent investment opportunity with its reputable developer and strategic location. Situated in a rapidly developing area, this project offers attractive amenities and features that will capture the interest of potential buyers/renters. 
This, in turn, may result in strong rental income and capital appreciation. However, conducting a thorough analysis of market conditions, evaluating rental yield potential, and assessing the overall financial implications are essential steps to determine if Adarsh Premia aligns with your investment goals and risk tolerance. 
Project Highlights: 
Prime Location 

Trustable and Reputed Developers 

Premium Amenities 

Spacious & Well-Designed Flats 

All-around Safety 

Modern Architecture 

Good Investment Potential 

Well-planned Layout 

Lush Open Green Spaces 

Sustainable Spaces 

HVAC Systems on Place 
Summing it Up 
Investing in apartment buildings is a smart and strategic investment strategy that can unlock the doors to financial prosperity. With steady rental income, diversification, potential appreciation, tax advantages, and control over your investment, apartment buildings offer a unique opportunity to generate substantial profits and secure your financial future. 
So, if you're looking to make your money work harder and smarter, consider investing in Adarsh Premia apartment buildings that can reap the benefits of this lucrative asset class.
Discover the epitome of luxury living at Adarsh Premia Apartments in Banashankari, Bangalore. Offering spacious and meticulously designed 3 BHK residences, this exclusive development provides a sanctuary of serenity in the city's heart. With its seamless blend of sophistication, comfort, and convenience, Adarsh Premia Apartments in Banashankari is the perfect choice for those who want a potential investment that increases every year in its value. 
Call us at +91 6364921355, email us at sales@adarshdevelopers.com, or fill out the question form to get a callback to learn more about Adarsh Premia.