The Modern Architecture and Changing Landscape of Apartments
October 20th, 2023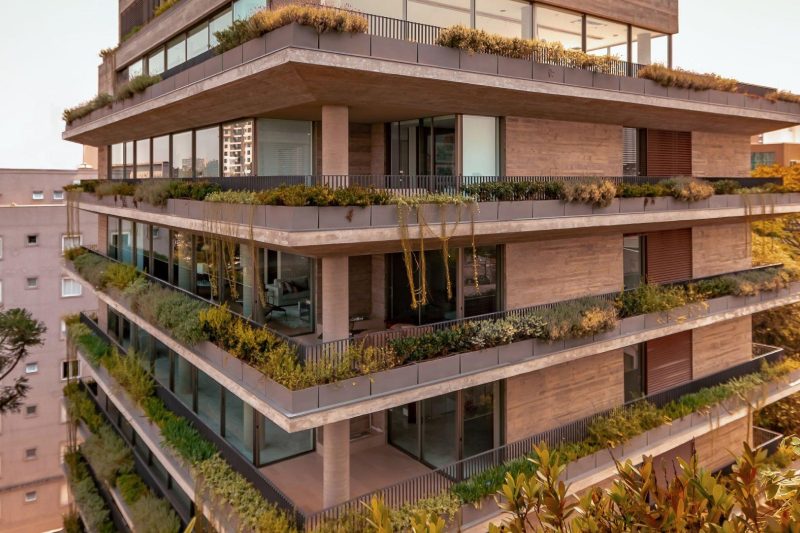 In the ever-shifting canvas of contemporary living, modern architecture emerges as a formidable agent of transformation, reshaping the external visage of our abodes and the core of our lifestyles. As our urban landscape evolves, apartments are the vanguards of this dynamic change, heralding a new era in architectural innovation. Amid this transformative tide, Adarsh Greens by Adarsh Developers reigns supreme as a quintessential exemplar of avant-garde design, fundamentally altering the paradigm of apartment living.
On that note, let us traverse through the labyrinth of visionary design concepts, masterful strokes of creativity, and the harmonious fusion of form and function that render Adarsh Greens an epitome of artistic innovation, setting new standards in residential spaces.
Advantages of Adarsh Greens 
Best in Class Features:

Adarsh Greens raises the bar for what is possible in terms of luxury with features that are both cutting-edge and class-defining.

Largest Percentage of Open Space in the Market:

With its large open space (70%), Adarsh Greens provides a serene haven amid the hectic metropolis.

Highly Efficient Floor Plans:

Adarsh Greens's cleverly crafted floor plans make the most of available space, so you can be sure you'll enjoy the best possible quality of life in your new home.

Best-in-Class Ventilation:

Every inch of Adarsh Greens is bathed in natural light, and a constant flow of fresh air keeps residents healthy and energized.

Water Conservation System:

  Adarsh Greens is committed to environmental responsibility; thus, the company installed a water conservation system to help them save water and utilize it wisely.
Adarsh Greens: Carefully Designed for Comfort and Sustainability
Adarsh Greens boasts a resilient structural framework meticulously designed to adhere to seismic zone II compliance. The construction features an RCC wall structural system, ensuring safety and stability. Internally, the masonry encompasses 8″, 6″, and 4″ cement concrete blocks, affirming structural integrity and longevity.
Inhabitants of Adarsh Greens revel in the delight of smoothly plastered internal walls. The result is a sleek, polished interior that radiates sophistication and elegance, setting the stage for stylish modern living.
Luxury extends underfoot with a harmonious selection of premium flooring materials. Living spaces, dining areas, bedrooms, and kitchens are adorned with top-quality vitrified tiles. Balconies, utility areas, and bathrooms feature superior ceramic tiles. Even the corridors and lift lobbies are graced with the luxury of vitrified tile flooring. Staircases are finished with durable cement concrete tiles that emphasize practicality.
The interior walls of Adarsh Greens are adorned with oil-bound distemper paint, while the exterior flaunts a texture paint finish. The MS railings are treated to an enamel painting, adding to the aesthetic appeal.
Premium quality CP fittings, PVC drainage, and stormwater pipes represent the superior plumbing system within Adarsh Greens. Dual piping ensures fresh water for shower, washbasin, toilet faucet, and kitchen, alongside recycled treated water for toilet flushes, embodying sustainability and efficiency.
Cutting-edge electrical features enrich each apartment, with TV, telephone, and networking provisions in the main bedroom and living area. Electrical AC points are available in all bedrooms and the living area. Exhaust fans are present in all bathrooms. Safety is a priority, with two Earth Leakage Circuit Breakers (ELCB) for each flat, individual metering for BESCOM and DG power backup, and premium electrical wires and switches. Ceiling fan provisions are thoughtfully included in the living room and all bedrooms.
Fiber-to-the-home (Data and voice) facilities are available to cater to modern connectivity needs. Internal telephone cabling and wiring are provided for all apartments. Surveillance and security are enhanced through CCTV monitoring of the basement and ground floor lift entries in each block. Adarsh Greens ensures uninterrupted living with a 100% power inverter for lifts, pumps, and common area lighting. Apartment power backup is designed with a diversity factor 0.4, and organic waste converters are thoughtfully integrated into the living environment.
Conclusion 
The Adarsh Group is going on board to create residences inspired by the ethos of the millennial generation – introducing Adarsh Greens, a foray into a novel lifestyle paradigm that upholds the same unwavering values of Trust, Quality, and Consistency that define our legacy.
At Adarsh Greens, you'll encounter exquisitely designed living spaces and ingenious engineering that harmonize modern urban living with embracing nature's serenity. Our 2 BHK apartments epitomize state-of-the-art infrastructure, setting the benchmark for a life of excellent quality.
Drawing inspiration from the enigmatic charm of pristine forests, our architectural and landscape design offers a functional blend of urban conveniences with the ethereal essence of wooded landscapes. Our residences have been thoroughly crafted to captivate your senses and carve out invaluable moments for you and your cherished family.
For further information about these apartments, please get in touch with us at 916364921355 or sales@adarshdevelopers.com.