The advantage of bigger plots: Spacious backyard, garden, extra parking space, and more
October 23rd, 2023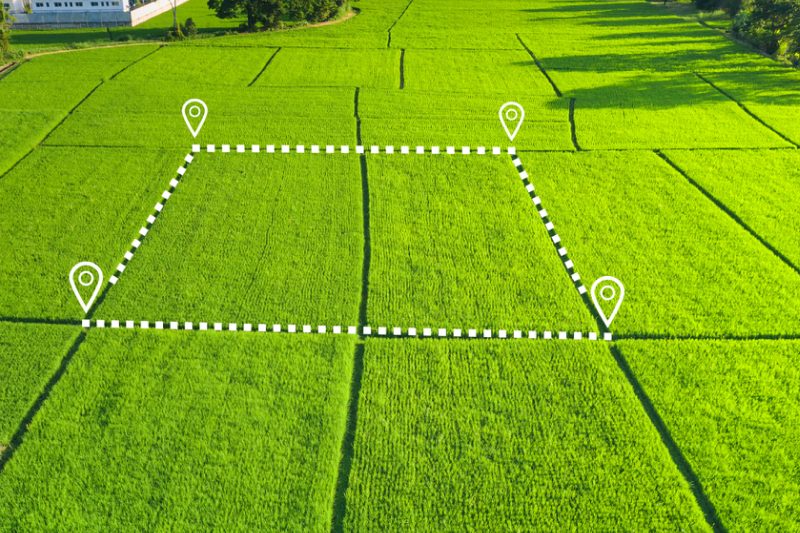 The adage "bigger is better" resonates with resounding elegance in the ever-evolving real estate landscape. Larger plots of land have transcended the realm of mere properties and transformed into veritable domains of luxury, promising a life where space is the ultimate luxury. Amidst this grand tapestry of real estate, Adarsh Savana by Adarsh Developers takes center stage, redefining the art of expansive living.
Join us on a captivating journey through this blog as we uncover the myriad advantages of these extensive plots, where the sprawling backyards beckon with promises of boundless leisure, verdant gardens offer a canvas for botanical artistry, and the surplus parking spaces elevate practicality to luxury. 
Make Your Gateway to a Premium Plot in North Bengaluru with Adarsh Savana 
Situated in the pristine expanse of Yelahanka Extension in North Bengaluru, this extraordinary endeavor represents Adarsh Group's inaugural venture into plotted development. 
This opulent enclave, sprawling across 99 acres of lush, verdant landscapes, is an ode to greenery and tranquility. Adarsh Savana is a canvas of natural splendor, distinguished by 11 acres of meticulously landscaped terrain punctuated with palm-lined avenues, pedestrian promenades, picturesque parks, and generous open spaces.
Raising the charm of this exceptional property is a resplendent 44,000 sqft clubhouse adorned with a repertoire of lifestyle amenities that redefine extravagance. The project's strategic location is a testament to its prestige – in close proximity to Kempegowda International Airport and seamlessly connected to prominent commercial and entertainment hubs, world-class healthcare facilities, and prestigious educational institutions. 
What further amplifies its allure is the distance from renowned educational establishments such as Ryan International School and MVIT Engineering College. Adarsh Savana beckons you to invest in the exponentially developing tapestry of North Bengaluru, where owning a premium piece of land is more than just an investment; it affirms a life of unrivaled grandeur.
The Pinnacle of Elegance: The Advantages of Expansive Plots 
Expansive Backyard Utopia:
The most conspicuous boon of a capacious plot resides in its spacious backyard, a veritable Eden that promises magnificence. The ample expanse is not merely an arena for relaxation but an opportunity to weave the tapestry of your outdoor dreams. A prodigious backyard allows for creating a private sanctuary, an enchanting playground for the young, or establishing an al fresco culinary haven. Boundless are the possibilities, and within this grand garden, the heart's desires may be artfully realized.
The Horticultural Symphony:
An extensive plot of land, by its very nature, bestows upon its steward the magnificent privilege of horticultural pursuits. One may cultivate a magnificent garden with a profusion of flora – vibrant blossoms, verdant vegetables, and noble trees. This cultivation transcends mere pastime; it translates into both a rewarding hobby and a fiscally prudent enterprise. A well-tended garden elevates the aesthetic grandeur of your abode, nourishes the soul, and ultimately augments the property's value.
Abundance in Parking Infrastructure:
In an age marked by the accumulation of multiple vehicles, an expansive plot offers the revered gift of additional parking space. A grand driveway or a detached garage, born from the lavishness of your plot, beckons to shelter an array of automobiles, watercraft, or leisurely conveyances. This resplendent feature exorcises the specter of parking predicaments, ensuring ease of ingress and egress, a luxury many seek.
Privacy and Multifarious Possibilities:
A spacious plot often conceives an alcove of seclusion, permitting the placement of one's domicile at a respectful remove from the thoroughfare and neighboring parcels. This expanse kindles a haven of serenity where peace may reign supreme. Furthermore, the vastness of the plot imparts the versatility to accommodate diverse pursuits – an elegant study, an artisan's workshop, or a guest pavilion. In such artistic flexibility, the plot transforms into a chameleon, adapting to one's evolving needs.
The Appreciative Flourish:
Magnanimous plots typically tread the path of higher appreciation. In a world where the yearning for space and privacy is an ever-swelling crescendo, these estates tend to burgeon in value at an accelerated tempo. An investment in an expansive plot conveys a sound financial move, poised to furnish a bountiful harvest in due course.
Summing Up 
Adarsh Savana, an opulent villa-plotted community, is poised to grace the prominent landscape of Devanahalli in Bangalore North, where the epicenter of development thrives. Whether your aspirations gravitate towards an extravagant villa, an expansive rural sanctuary, or an idyllic retreat, Adarsh Savana's vacant plots beckon as the ultimate culmination of your quest.
Adarsh Group comes with villa plots

Plots available of size 2400+ sqft 

99 Acres of green paradise with 11 acres of lush landscaping

Lavish 44,000 sq. ft. Clubhouse with 65+ luxurious amenities

Magnificent entrance gateway with an asphalted 60 ft. wide road with trees/shrubs on both sides
For further information about the plots, please get in touch with us at 916364921355 or sales@adarshdevelopers.com.