A Glimpse into the Pinnacle of Luxurious Living in North Bangalore: Adarsh Crest luxury apartments.
May 12th, 2023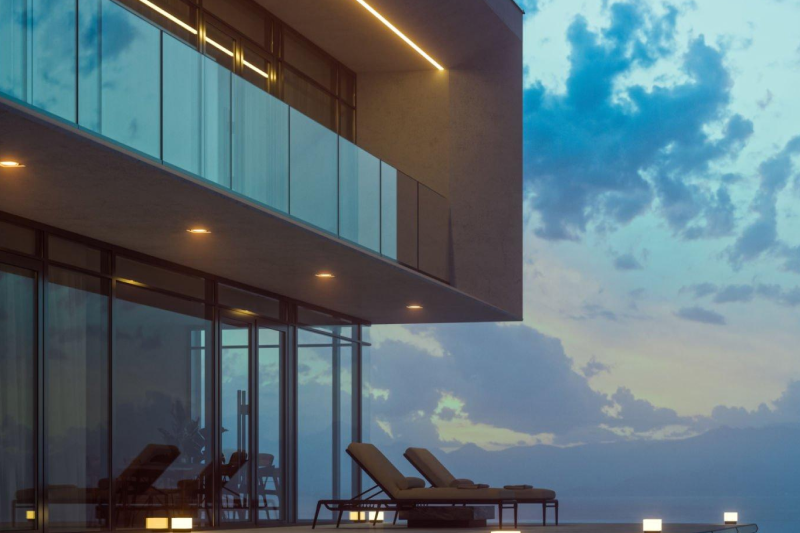 Experience the epitome of luxury living in North Bangalore with Adarsh Crest's opulent apartments. These living spaces are crafted carefully to cater to your needs and offer sheer elegance and luxury. The world-class amenities redefine the concept of extravagant living. From breathtaking views of the lush green surroundings to state-of-the-art facilities, Adarsh Crest's flats for sale in Hebbal offer a lifestyle that is truly unparalleled. 
So why settle for anything less? Come experience the pinnacle of luxurious living at Adarsh Crest luxury apartments in North Bangalore.
Ease of Accessibility to the City's Major Places 
Everything is just around the corner, whether a quick trip to the business district or a leisurely stroll to the neighborhood's finest restaurants and entertainment spots. With well-connected roads and public transport, you can effortlessly navigate the city and make the most of your urban lifestyle. At Adarsh Crest, experience the ease of accessibility like never before.
Adarsh Crest's 2 and 3 BHK flat in Hebbal strategic location, near important roads, makes it easy to commute to Kempegowda International Airport and major business hubs like Central Business District, Manyata Tech Park, Hebbal, BEL, HMT, and Peenya Industrial Zone. Popular neighborhoods like Yeswanthpur, Sahakar Nagar Malleshwaram, Rajajinagar, and Dollars Colony are also easily accessible. 
Don't miss out on the chance to experience luxury, convenience, and accessibility at Adarsh Crest Apartments.
Get Vaastu-Compliant Homes in Various Dimensions 
All Adarsh Crest luxury apartments are Vaastu-compliant homes, so you need not worry about it. The urban setting includes the following apartment dimensions: 
| | |
| --- | --- |
| Type  | Configuration |
| 2A 2BHK | 1375 sq. ft. |
| 3A 3BHK | 1950 sq. ft. |
| 3F 3BHK | 2054sq.ft. |
Smart  & Functional  Amenities For Boosting a Better Lifestyle 
Adarsh Crest luxury apartments offer a world-class living experience that comes with a range of benefits for you and your family's relaxation and health. With its thoughtful amenities, such as swimming pools, jogging tracks, curated parks, a skating rink, a children's play area, a spa, party halls, and mini theaters, you can enjoy various activities with your loved ones and connect with your neighbors. 
The serene atmosphere lets its residents live in the moment and maximize their time. In addition, the apartments feature spacious living areas, high ceilings, and big windows that provide ample natural light and stunning views. The carefully crafted layouts are functional and elegant, optimizing space and flow to give residents plenty of room to showcase their style and personality. With these well-designed apartments, you can rest assured that you will have a living space that perfectly suits your lifestyle and belongings.
Premium Level of Finishes to Aid Luxury Living 
Marble floors, granite countertops, designer fixtures, pre-polished concrete, and fittings are some of the high-quality materials used to finish the flats in Hebbal. These materials lend an air of refinement and elegance to the living space, which makes it more lively. 
Futuristic Homes: Stacked up With Smart Technology 
Adarsh Crest luxury apartments offer a modern living experience by integrating smart home technology. The installation includes automated lighting, climate control, and security systems, giving residents easy access and control over their living environment. 
Explore the flats for sale in Hebbal, which provide comfort and peace of mind through smart home technology. 
Summing It Up 
Adarsh Crest luxury apartments in North Bangalore offer an unparalleled living experience for those who appreciate the finer things in life. With its carefully crafted living spaces, world-class amenities, and breathtaking views, Adarsh Crest represents the epitome of luxurious living. Moreover, its strategic location ensures easy accessibility to the city's major places, making it the perfect choice for luxurious living. 
Adarsh Crest's high-end 2 BHK and 3 BHK flat in Hebbal are perfect for people looking for a serene and calm environment. So, if you want to upgrade your living experience, Adarsh Crest is the place to be.
Please call us at +91 63 6492 1355 or email sales@adarshdevelopers.com  for more information.