Beyond Four Walls: How Premium Apartments in Varthur are Redefining Modern Living?
May 17th, 2023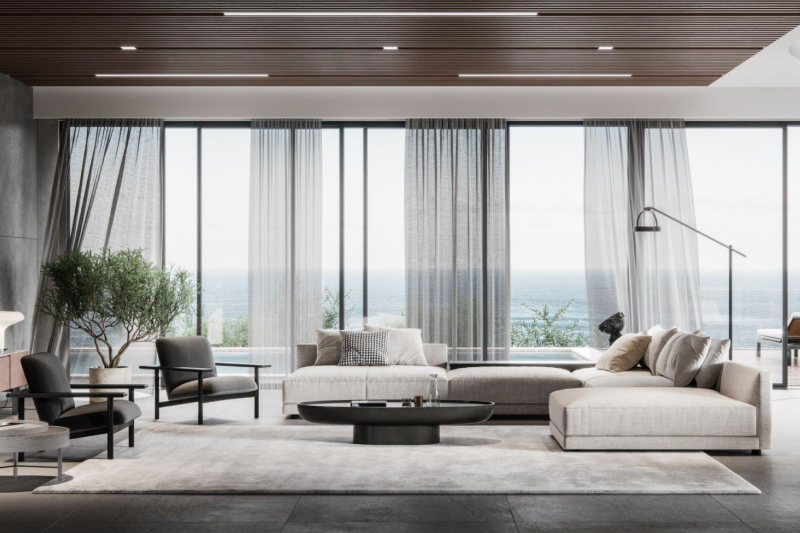 There's no denying that modern living can be fast-paced, demanding, and hectic. With work, family, and social commitments taking up most of our time, it's important to have a home that's not only comfortable but also convenient and luxurious. That's where Adarsh Park Heights premium apartments in Varthur come in. These apartments are designed to cater to the needs and preferences of today's urban lifestyle, offering a wide range of amenities, features, and services that make life easier and more enjoyable.
Why Can Adarsh Park Heights Be Your Best Choice for Living a Premium Lifestyle? 
Different Dimensions of Flats for Sale in Varthur 
Flats, or apartments in Adarsh Park Heights, come in various sizes and layouts. As a prospective dweller, you can choose any of them per your preferences and needs.
The offerings of Adarsh Park Heights: 
| | |
| --- | --- |
| Type  | Dimension  |
| 2A  2BHK  | 1310 sq. ft.  |
| 2B 2BHK  | 1310 sq. ft. |
| 2D 2BHK  | 1310sq.ft. |
| 3A 3BHK  | 1860 sq. ft.  |
| 3C 3BHK | 1800 sq. ft.  |
| 3D 3BHK  | 1860 sq. ft.  |
A wonderful Location for Fostering Relationships Within the Community
Adarsh Park Heights apartments are more than just a place to live. The community is designed to encourage residents to connect and interact with one another, fostering good relationships. By creating a sense of community and belonging, these apartments provide residents with opportunities to build meaningful relationships with their neighbors, enhancing their overall quality of life. Whether it's through planned social events or casual encounters in common areas, living at Adarsh Park Heights allows you to experience a true sense of community.
One of Its Kind Luxurious Amenities 
Adarsh Developers is recognized for its luxurious features and facilities that it provides to its dwellers. At Adarsh Park Heights, the home people find everything to lead a luxurious life. 
The premium amenities that make your life luxurious:  
Badminton Courts, 

Grocery Store, 

Banquet Hall, 

Restaurant,

Health Club, 

Indoor Pool, 

Gymnasium, 

Aerobics Area, 

Children's Play Area,

Indoor Games 

Cricket, a Football field, and Tennis, Basketball & Volleyball Court 

Amphitheater 

Multipurpose Lawn 

Leisure Pool, Lap Pool, and Kids' Pool. 

Access to the Famous Tech Parks

 
Living in Adarsh Park Heights flats for sale in Varthur puts its inhabitants in close proximity to several renowned tech parks. Bagmane, EMC2, Ecospace, Wipro, and more are just an earshot away from the apartment. With such convenient access to these tech parks, you can easily skip the traffic and arrive at work on time. Don't let long commutes eat into your valuable time; choose to live in Adarsh Park Heights and enjoy a hassle-free work-life balance. 
At Adarsh Park Heights, safety and security are top priorities. Its state-of-the-art security system includes CCTV surveillance which controls entry and exit, ensuring complete security. The lift lobbies, common areas, and community areas are all under close surveillance, so the residents can rest assured that their safety & security is never compromised. In addition, the project is designed to detect and fight fire incidents in accordance with the National Building Code of 2016, giving you an added layer of protection. 
Trust the apartments in Varthur from Adarsh Developers provide a secure home where you and your loved ones can truly relax.
Functional and Sleek Interiors 
Experience the perfect mix of functionality and style with the Park Heights apartments in Varthur. The interiors prioritize efficiency, multi-functional spaces, top-notch lighting, premium materials, and cutting-edge technology to create a comfortable and inviting living space. At Adarsh Park Heights, you'll discover ample space and utilities to further personalize your home according to your unique style and preferences. Elevate your living experience with us! 
Summing It Up 
Adarsh Park Heights flats for sale in Varthur offer the perfect amenities and lifestyle for those seeking a luxurious living experience in Bangalore. With its comfortable and lavish apartments and top-notch amenities, Adarsh Park Heights is the ultimate choice for those who want to live their dream life in Varthur. So, if you're looking for the best place to call home in Bangalore, look no further than Adarsh Park Heights – your ultimate destination for a premium living experience.  
If you want to buy a premium 2 or 3 BHK apartment, Adarsh Park Heights is your best option, call us at +91 6364921355 or email us at sales@adarshdevelopers.com or fill out the question form to get a callback.