Exploring the Growth of Residential Projects in South Bangalore
June 14th, 2023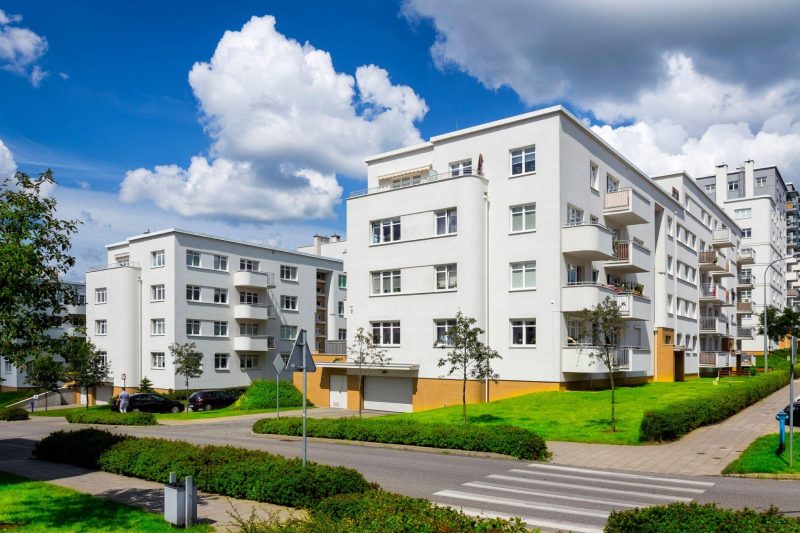 South Bangalore is a region that is rapidly gaining popularity as a prime location for residential projects. Several factors make it an ideal choice for professionals and families.
We will explore these factors contributing to the growing demand for housing development in South Bangalore. From its strategic location to the availability of open spaces and greenery, we will delve deeper into why South Bangalore has become a real estate hub. So, let's dive in and discover what makes this region a sought-after location for homebuyers. 
Residential Hub 

Bengaluru, the Silicon Valley of India, has always been a preferred destination for people looking for a better quality of life. Among the various zones in Bengaluru, the south part is considered one of the most desirable places to settle down. 

With its well-planned layouts, wide roads,  shopping complexes, lush greenery spaces, and established educational institutions, south Bengaluru has everything one can ask for in a residential area. 

Good Connectivity to all Major Areas of Bangalore 

South Bengaluru is the commercial hub of the city, with prominent areas like Jayanagar, BTM Layout, JP Nagar, Bannerghatta Road, Banashankari, Vijayanagara, Basavanagudi, VV Puram, Girinagar, Hulimavu, Kumaraswamy Layout, Arkere, Bilekahalli, Kanakapura, Electronic city, Madiwala, Silk board, Konanakunte, and UttaraHalli.  

Lots of Green Spaces 

South Bangalore is a haven for nature lovers, boasting numerous parks and serene lakes that offer a refreshing escape from the city's frantic pace. As a result, there has been an increasing demand for residential projects that perfectly balance contemporary urban living and tranquil natural surroundings. 

Good Investment Potential 
South Bangalore has emerged as a highly desirable location for real estate investors due to its impressive appreciation of property values over the years. The area's consistent growth and development have made it a prime location for investment, with lucrative returns on investment being the norm. 
Adarsh Premia: The Ideal Abode For You & Your Family 
Discover the perfect blend of an urban setting and peaceful living at Adarsh Premia apartments. Located in the heart of South Bengaluru's second stage Banashankari, this premium apartment complex offers a luxurious living experience with top-notch amenities, great open spaces, and stunning landscape designs. 
The residents can enjoy the luxury of being surrounded by: 
Educational institutions 

Malls 

Hospitals 

Tech parks

Banashankari metro station 
All are just a stone's throw away from your doorstep. Yet, once you step inside the gates of Adarsh Premia, you'll find yourself transported to a world of serenity and tranquility. 
Highlights of the Adarsh Premia Apartments: 
Fully automated systems in homes 

Engineered & UPVC sliding frame doors 

Lush green open spaces 

Boom Barriers for controlled access

Seismic zone II-compliant building structure 

Great amenities in the apartment community 

Premium designs of flats to aid in luxury 

24-hour complete security 

Environmentally sustainable  homes 
The Adarsh Group's residential properties are designed with your comfort, accessibility, and luxury in mind. Stay fit and healthy with ease as you take advantage of the leisure pool, daily workout sessions, regular yoga classes, and health club facilities on the premises.
Summing it up 
South Bangalore's popularity as a residential location is backed by several factors that make it an ideal choice for professionals and families. The region's strategic location, well-planned layouts, established educational institutions and shopping complexes perfectly blend urban settings and peaceful living. Additionally, the Adarsh Premia apartments located in the heart of South Bengaluru's Banashankari ensure a luxurious and comfortable living experience for those looking for a premium lifestyle. 
Experience the convenience of having everything you need for daily living within easy reach, and enjoy the peace of mind from living in a beautiful, nature-filled oasis in the heart of the city. 
Come home to Adarsh Premia, where life is smooth, and positivity abounds.
Contact us at +91 6364921355 or write to us at: sales@adarshdevelopers.com