The Benefits of Buying Villa Plots in Sarjapur Road: Security, Amenities, and More
June 8th, 2023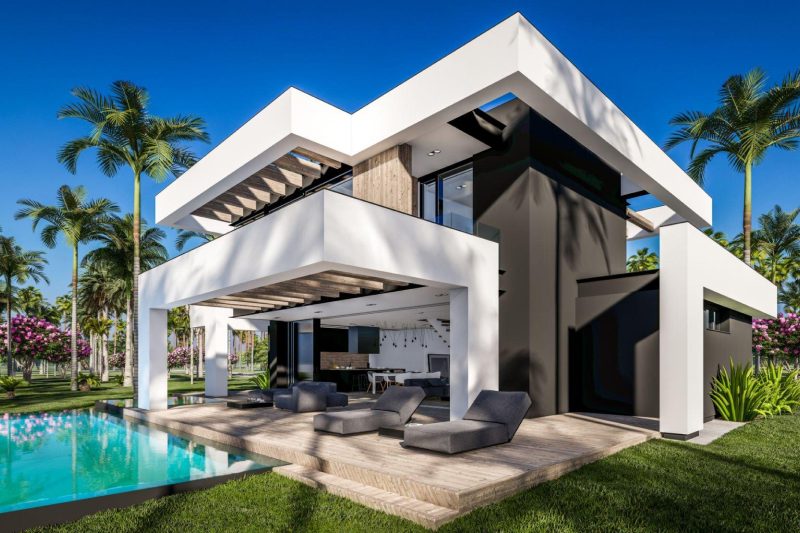 Imagine waking up every day to the soothing sound of nature, surrounded by lush greenery and luxurious amenities. A world where exclusivity and privacy are paramount and every element is designed to perfection. Luxury gated villa communities, like Adarsh Garden Estate, offer a lifestyle of luxury and grandeur, with benefits ranging from enhanced security to world-class facilities.
Let's explore why luxury gated community villa plots are one of the market's most coveted real estate investments today. 
Superb Connectivity from Sarjapur 

Sarjapur Road offers easy access to some of Bangalore's most exclusive areas, such as Outer Ring Road (ORR), Electronic City, Marathalli, Whitefield, and Koramangala. Its convenient location lets you easily travel to popular destinations throughout the city using its well-connected road network. 

Good Social Infrastructure around the Place 

Sarjapur Road is the ultimate residential destination for those seeking easy social infrastructure access. This neighbourhood boasts numerous entertainment venues, commercial malls, and educational institutes, making it an ideal location for real estate investments. 

Besides, Sarjapur Road's breathtaking scenery and Billapura Lake add charm, making it a popular choice among professionals who demand convenience and quality living. The neighborhood is home to many well-regarded international schools, including ICSE, IB, IGCSE, CBSE, and SSLC, catering to your child's education needs. From preschools to pre-university programs, Sarjapur Road offers diverse educational options that meet your standards. 

In addition to education, healthcare is also a top priority. Sarjapur Road has a plethora of hospitals catering to people of all ages, ensuring that you can easily find medical help during emergencies. Whether you have young children or elderly parents, Sarjapur Road has got you covered.

Gated Community Villas in Sarjapur Road have Great Amenities.

Experience the ultimate luxury lifestyle with Adarsh Garden Estate's premium plots. The gated community boasts over 70 amenities, including eight themed parks such as: 

Adventure Park 

Zen Garden 

Harmony Enclave

Courtyard Garden

Aromatic Garden 

The clubhouse offers many facilities, including a pool table, a fully equipped gymnasium, a multi-purpose hall, and a convenience store. But that's not all. Moreover,  with Adarsh Garden Estate, you get all amenities catering to your lifestyle needs. Relax in our stunning clubhouse, stroll through our beautifully-maintained gardens that bloom all year round, take a refreshing dip in our sparkling swimming pool, or host events in our versatile multipurpose hall and amphitheater. 

Enjoy evenings with family and friends in our barbeque yards, or challenge yourself on our badminton courts. With so much to offer, our community is more than just a place to live – it's a way of life with hi-tech security systems. 

Explore the premium lifestyle you deserve at our Garden themed Plots in Sarjapur Road.  

Good Property Appreciation Rates in Sarjapur Road 
Sarjapur is a thriving locality with a plethora of infrastructure, connectivity, and cosmopolitan amenities. As a result, villa prices in this area rise swiftly, making it a lucrative investment opportunity. The growth of Sarjapur Road is expected to continue steadily due to the significant projects underway in the vicinity.
If you are planning to invest in villas in Sarjapur Road, it could be your best investment, as it gives you high appreciation value over time. The current property values in this neighborhood range from Rs.4000 to Rs.8160 per square foot, with immense potential for further appreciation. 
Adarsh Garden Estate: The Perfect Investment for HomeBuyers in Sarjapur Road 
Adarsh Garden Estate is situated in a coveted residential area of the city, with easy access to Bangalore's most vibrant districts and crucial city hubs. It's conveniently located close to  NH 44 and Sarjapur Road, making it easily accessible.
With Adarsh Garden Estate, you can experience privacy and security in your spacious villa plot. Unlike firm colonies or apartments that keep you just a wall or feet away from your neighbors, the villa plot provides space and complete privacy within a close-knit community. It offers the ultimate safety and security, with round-the-clock guards, monitored entrances, and exits, ensuring that uninvited guests are kept at bay. 
Enjoy the peace of mind that comes with knowing that you and your loved ones are always safe and secure. 
Summing It Up
Adarsh Garden Estate offers a lifestyle of luxury and grandeur. Its exclusive gated villa community provides enhanced security and access to world-class facilities. 
With good social infrastructure, Sarjapur Road is the perfect residential destination for those seeking a comfortable and convenient lifestyle.
What are you waiting for? Pick up your phone and contact +91 63 6492 1355 today to know more details.