Adarsh Greens – A Luxurious & Premium Living in the Suburbs of Bengaluru
July 21st, 2021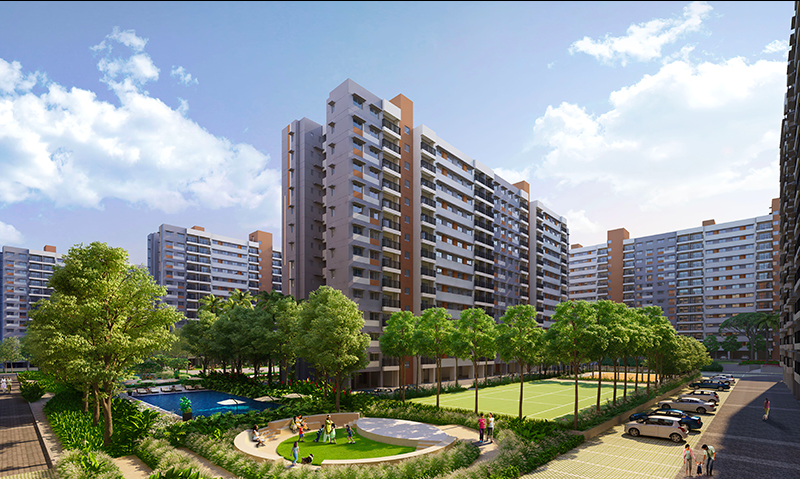 Adarsh Greens is a premium residential project by Adarsh Group. This residential project is largely inspired by the happening and vibrant millennial generation and thus is customized to suit your active and busy lifestyle with a lot of modern amenities that facilitates luxurious and comfortable living. When you own an abode here in this awesome residential project, you would be in a universe that is brimming with a lot of greenery, natural beauty and 70% open spaces. Located near Jakkur Lake in Bengaluru, this project has a lot to offer you and revolutionize the way you live.
At Adarsh Greens, it's all about redefining lifestyle living and the way a premium residential project complements the active lifestyle of the millennial generation. The spectacular view of the surroundings and the landscape that is being planned in this project would surely be a real stress buster. With life changing so rapidly and becoming multi-dimensional, the homes you live in should not be any more uni-dimensional.  Living your life should not be restricted to your home's four walls, restricted to the scrolling of your mobile phones and watching television sitting on your living room's couch for entertainment. At Adarsh Greens, you will have the scope to enjoy every bit of your spare time enjoying the large number of amenities that are made available within the premises of the project. 
The suitable Adarsh Greens amenities matching the lifestyle of a millennial
At Adarsh Greens, you have the right means of leading a life that you always desired. With a large number of amenities, life is easier and more comfortable here. This project is equipped with an aerobics room, gymnasium, health club, banquet halls, crèche, grocery store, restaurant, 5 badminton courts, snooker, table tennis, orchard garden, indoor games room, fern garden, hammock garden, amphitheater, children's play area, paw park, volleyball court, tennis court, giant board game, cricket net, children's pool, leisure pool and pool deck and lap pool.
With so many amenities at your disposal, there is the least chance of you getting bored when you reside in Adarsh Greens. You can visit the restaurant whenever you want as it is within the premises, work out in the aerobics room or gym after a long day's work or play some games. On a holiday, you can enjoy a good swimming session or play some water games by the poolside with your kids. So, with so many recreational facilities at your disposal, you can easily break away from a very boring and monotonous work schedule anytime.
Amidst the peaceful surroundings that prevail in Adarsh Greens, you can carve out the much-needed alone time in the orchard garden or fern garden which would be extremely beneficial for your mind and body. This would surely improve your mental health and creativity.
Conclusion
At Adarsh Group, we are in a constant endeavor to re-looking how the lifestyle of people are constantly changing and we always aspire to build residential projects like Adarsh Greens that complement your lifestyle in the best possible manner.