Green Zones – Your New De-Stress Corner 
March 8th, 2021
The comfort of being home is now a somewhat faraway dream for most of us. Your constant juggle between the hectic schedules at work and home demands more peace and tranquillity in your lives. 
The robotic and monotonous lifestyle that we have acquired over the years need a sudden shift to make lives healthier and happier. 
Where do we start?
Nature is the Best Cure!
We need to achieve more of a natural balance. Greenery boosts health in many ways that we barely know of. Life needs an alternative that can reduce fatigue and stress and boost your frame of mind. The finest choice you could make is to cultivate greenspaces around you. It not just looks good, but makes you feel good too. It is time to switch to a natural living environment and unwind the plethora of wellness benefits that a greener surrounding can offer.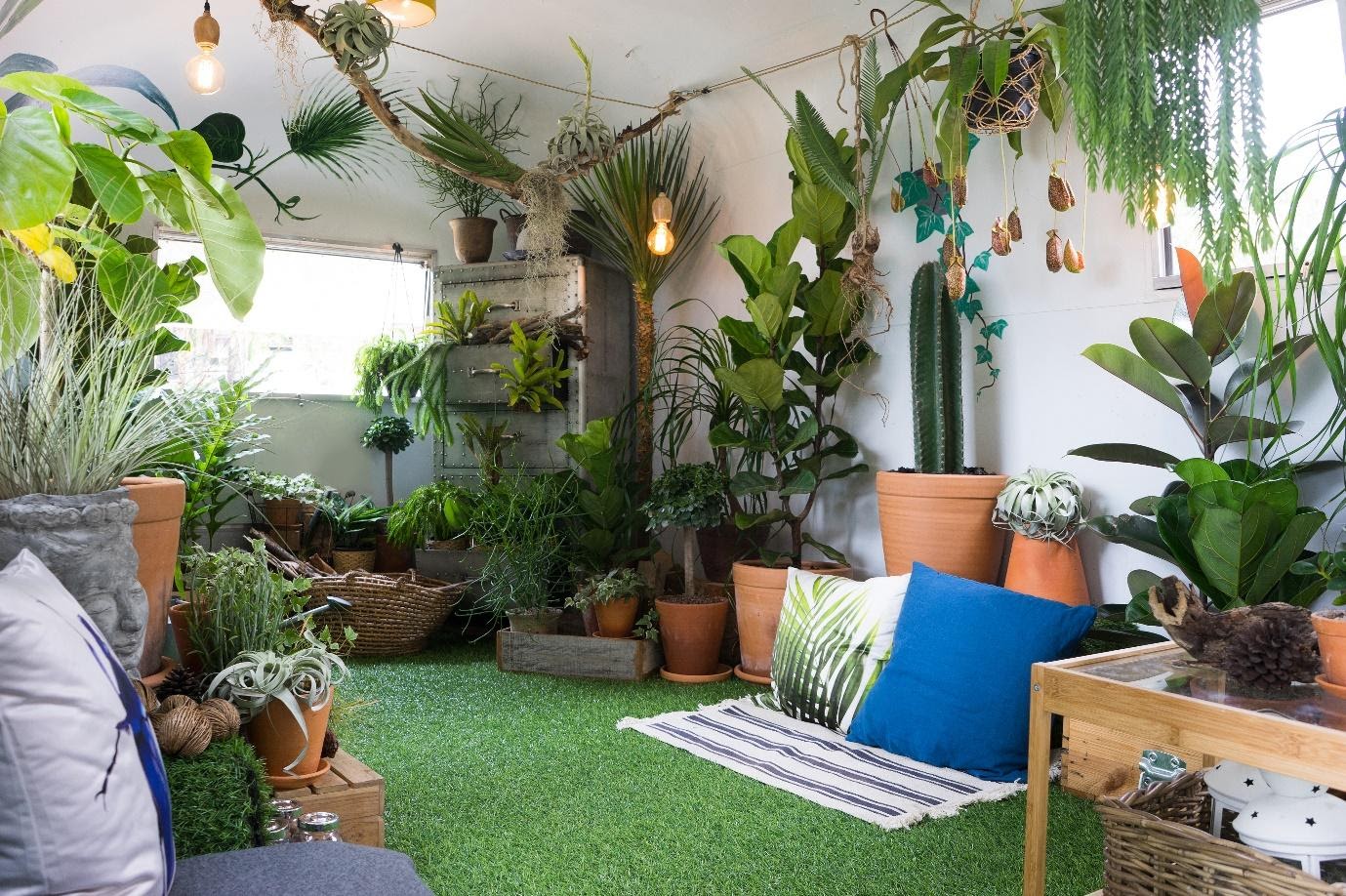 Indoor Gardening: Your Natural Saviour Beyond Seasons 
We are missing out on something that is vital for our well-being. The swift lifestyle we have adapted holds us back indoors and we are less connected to nature. Then, why not bring the outside in? Now you might be thinking, 'what can we do about it?'. The answer would be indoor gardening. 
Working with plants and taking care of them is therapeutic. The simple pleasures of having an indoor garden are beyond the 'feel-good' factor. The benefits they confer elevates their existence from an object of decor to a necessity. This makes it vital to secure a space for indoor plants in every room. 
Discover the Power of Plants 
Plants stimulate your senses and help you to de-stress. They are natural air purifiers that help to get rid of indoor pollutants and toxins. The air purification ability of the plant is dependent on the size of the indoor space. To make a noticeable difference in the air quality, increase the number of plants according to the space or size of the room. 
Plants help you heal. It helps you recover from illness quicker. Allergies and asthma are results of common toxins. Adding an indoor plant or a few would help alleviate these health issues. Plants like aloe vera are the best natural healers when it comes to cuts and burns. 
Researchers have proven that indoor plants help improve productivity and concentration. Your bland work desk at home needs plants with broad leaves to increase the positive energy and regulate humidity. 
Create Your Very Own Plant Sanctuary 
Each plant has its own unique way and degree of healing and purifying. The choice of plants is completely dependent on your preferences. Easy-to-care-for, better air quality, small or large in size, natural humidifier and many more options are available to choose from. You picky any, it will have a favourable impact on you and your lifestyle.  
Some plants like the heat but some prefer the shade. Plants like orchids and succulents are best for bedrooms. Spend a little time researching indoor plants and choose the ones that best fit the environment of each room.  These plants interact with your mind and body, and enhance the quality of your life. Make your home a happy place to be!