A Round-up of the Best Plots for Sale in East Bangalore
December 24th, 2022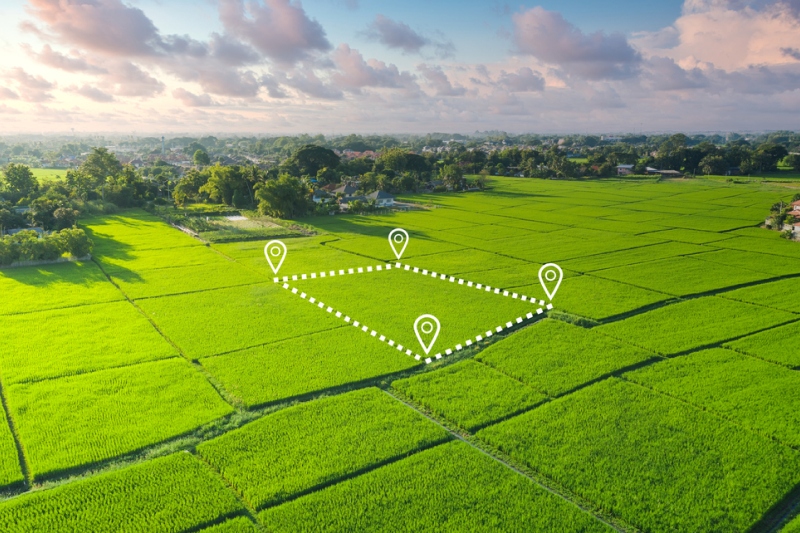 With the changing times, people are becoming more inclined towards staying in quieter, peaceful surroundings with their family, rather than a skyscraper surrounded by a cityscape. This trend has put villa plots in high demand and the plots for sale in Bangalore are available at competitive prices, however, the key lies in buying a plot that is worth the investment!
Located at the heart of southeast Bangalore, the Adarsh Garden Estate plots are designed for luxurious villas that offer an abode within lush greenery and serenity. A project by the reputed Adarsh Group, one of the well-acknowledged real-estate developers of Bangalore, the Adarsh Garden Estate plots are the epitome of urban living. 
These plots in Bangalore are located off Sarjapur Road, at a prime location, in close proximity to the arterial roads of the city. With a huge appreciation value, villa plots in Sarjapur are expected to have a high value in the upcoming days and come with a comprehensive suite of features and benefits. 
Excellent Connectedness
Offering great connectivity to other parts of Bangalore such as Henur, Hebbal, and the south-eastern regions, these plots are perfect for residential villas. Situated at a distance of four kilometres from Sarjapur, seven kilometres from Outer Ring Road ( ORR), and only four kilometres away from Electronic City, Adarsh Garden estate villa plots are highly accessible.
For IT professionals or other employees, reaching the main hubs of Bangalore is feasible due to the shorter distance. Moreover, popular localities such as Whitefield, Indiranagar, Koramangala, and Hebbal are at a distance of 25-50 minutes drive. 
At a distance from the chaotic city life, yet close to the main hubs of the city, this gated community is perfect for families looking for tranquillity and peace. 
Gated Community With Plots To Choose From
Adarsh Garden Estate villa plots are made in a gated community structure offering maximum security and privacy. Besides, there are different plot sizes available for sale, so the buyers or investors can choose according to their requirements. Even homeowners who envision living in a villa can choose plots and build their dream villas. 
These villa plots come in three sizes, accompanied by an incredible master plan to suit your needs. These are 1017 sq. ft., 1163 sq. ft., and 1453 sq. ft.
Premium Living With Complementary Benefits
These plots for sale in Bangalore come with an exclusive range of benefits and architectural designs that offer sublimity and peace. Spreading across 25.5 acres of land, 8+ theme parks, and four acres of open space, Adarsh Garden Estate plots are the epitome of premium living, nestled in nature and greenery. 
These villa plots come with an amphitheatre, convenience store, gymnasium, multi-purpose hall, and an extensive clubhouse with pool tables and a meditation pavilion. Fruit orchards and themed gardens in the gated community offer unparalleled charm, helping you break through the monotony of everyday life and breathe in the fresh air. 
With villas of different sizes, families can choose their pick and build the villa of their dreams in a serene, private place like Adarsh Garden Estate, where they can enjoy family time or weekend getaways away from the cacophony of city life.  
One of the special features of this plots in Bangalore is that the property has 8+ themed parks such as the zen park, adventure park, courtyard garden, harmony enclave, and so on. Perfect for rejuvenation and for kids to indulge in outdoor activities, this property carries a huge potential for residential villas. 
High-end Security 
Built as a gated community, the villa plots in Adarsh Garden Estate are high on security. Each villa plot offers seclusion and privacy from the neighbouring plots. There is a 24/7 surveillance system in place and both the entrances and exits are monitored at all times to ensure the complete safety and protection of the residents. 
Great Investment
While owning a plot and building your villa is a great idea, investing in these villa plots will also incur high ROI due to the appreciation value of the land. Hence, if you are planning on building a villa and selling it or simply buying the plot, the ROI is high and benefits you at the end of the day. 
A secure, villa plot at a strategic location off Sarjapur Road presents elite opportunities for buyers and investors alike. 
Get Your Hands on the Best Plots for Sale in East Bangalore!
Experience comfort living within a secure, private property that you can call your own at Adarsh Garden Estate. These villa plots will offer the ultimate living experience at an affordable price. To know more about Adarsh Garden Estate, you can visit our website or call us at +91  63649 21355 for further enquiries.