Finding the Right Pergola for Your Open Spaces
March 4th, 2021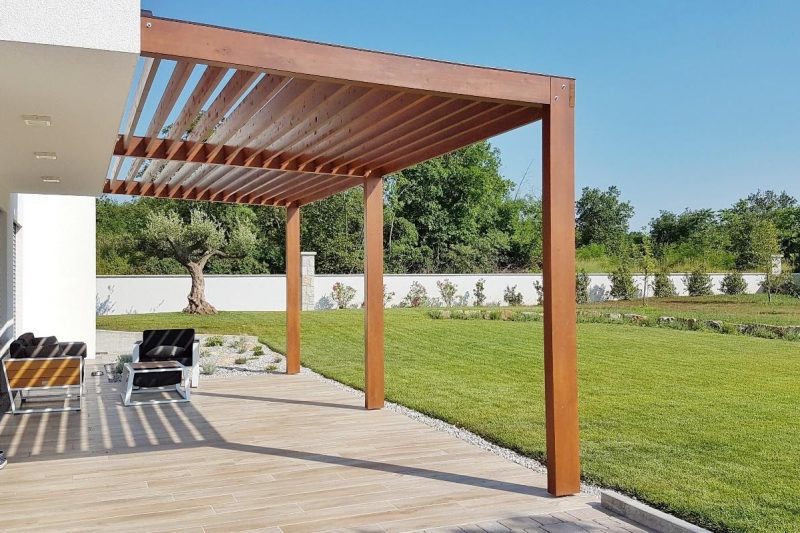 Pergolas are a beautiful piece of architecture constructed in the backyard or an open terrace that extends our time staying outdoors. Spending time in a pergola is to enjoy a little longer in the shades with vines intertwined with the pergola posts and the evening cool breeze. If you are new to the term pergola and is striving to find how to choose the pergola that befits your home, you are at the right place. Without much further ado, let's hit it. 
Benefits of Having a Pergola
There are plenty of reasons why you should invest in a pergola. First thing first, it's beautiful. It gives an additional definition and elegance. Pergola provides privacy for the families to get together and spend some quality time. A pergola can be made with different types of materials and is super affordable. It is a perfect place to host tea and outdoor parties. 
The Various Patterns and Types of Pergolas You can Find in the Market
There are various types of pergolas you can find in the market. However, it's their purpose that makes them different from an arbor or a gazebo. Every kind of pergola comes with a beauty of its own. Check out the different types of pergolas listed below to know more.
Vinyl 
Vinyl Pergolas are gaining popularity due to its affordability, design, and durability. One of the significant reasons families choose vinyl pergolas is that they can be customized according to your preferences.
Open-Top
Open-Top is another type of pergola that attracts a lot of families with its open-top structure. All pergolas are made with an open roof; this particular one is placed in a garden to provide shade for the families. Open-top pergolas are very well known for air circulation and beauty.
Steel
The next one is pergolas made from steel. This type of pergola is an excellent choice for places that face extreme conditions. Even though they are not as popular as the open-top or vinyl pergolas, they are best fitted for places with adverse weather.
Sail
If you are a fan of modern architecture, sail pergola is the right one for you. Sail pergolas use a stretchable fabric instead of the traditional lattice material. Integrating sail pergola gives your backyard a good ambience with the touch of modern art. 
Gable or Pitch
There are a lot of families who would go for less shady pergolas. If you are a person who likes to shield the sunlight and rain, gable or pitch may be the one that fits your backyard. With its structural model, it proffers more room for families to mingle and make memories.
What is a Pergola Kit?
In simple words, a pergola kit is a kit that is easy to assemble, install, and is durable. Some of the best Pergola kits are; Cedar Pergola, Kingston from Dura-Trel, and Grape Trellis Aluminum Pergola to name a few.
Choosing the Right 'One' for Your Backyard
Are you confused as to what to consider while choosing the 'one' that fits perfectly in your backyard? Read the below-given points to help you figure out the best.
What is the purpose of installing a pergola at your home?

What kind of shape, design, and pattern do you wish to install?

What materials will go well with the pergola you wish to have?

What type of furniture do you wish to set up?
Find answers to these questions, and you will arrive at a decision, which may fit your taste. Before jumping into conclusions, research well about the countless possibilities.
A pergola is a piece of art that stands alone in your backyard and protrudes exceptional beauty and design. It helps you re-make and beautify your backyard and extend your outdoor space. It is always a wise choice to invest in a pergola. If you haven't thought about it, it is time.