What Makes Apartments For Sale In Varthur An Ideal Living Solution In Bangalore?
February 24th, 2023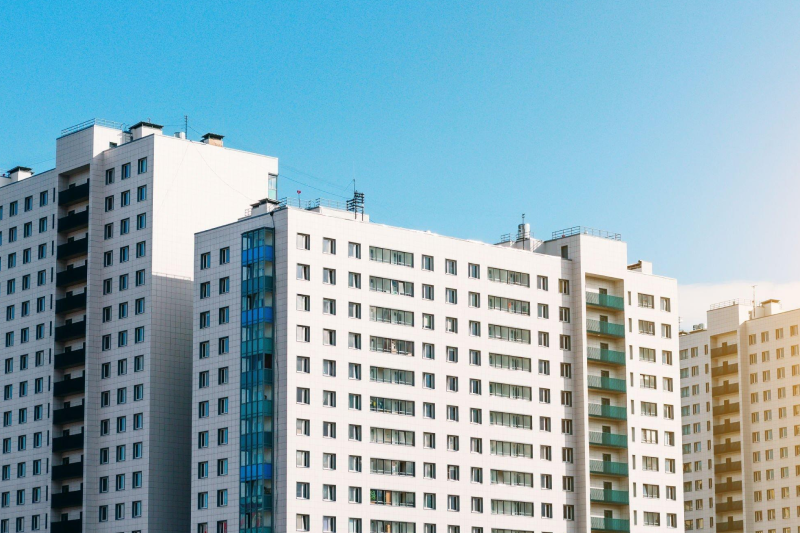 Purchasing an apartment requires extensive preparation, consideration, and math. The selection you make is the most significant one financially because it will use up the majority of your funds. Finding the ideal apartment that fits your needs, preferences, and lifestyle in a city like Bangalore may seem like a difficult undertaking. On that note, apartments for sale in Varthur are the perfect fit for you. 
Top Factors to Consider While Buying an Apartment in Bangalore
An ideal site is close to facilities that are necessary for everyday living, such as supermarkets, hospitals, schools, and public transit.

An apartment's long-term worth may be impacted by a site that will undergo future construction, such as brand-new commercial or residential endeavors.

Homes in sought-after areas frequently increase in value over time, making them good investments. 

Residents can go to work or other parts of the city more easily in an area that has adequate access to main roads, highways, and public transportation.

A place's surroundings may have an impact on a community's quality of life, with green spaces and low levels of pollution typically making these regions more appealing.
In conclusion, location is a key factor in influencing an apartment's convenience, accessibility, appreciation, quality of life, and future possibilities, making it a critical factor to consider when buying a property.
Why Is Varthur Regarded As The Best Living Option In Bangalore?
Apartments for sale in Varthur are a great place to live if you're searching for apartments in Bangalore with an excellent location, inexpensive housing, and expanding real estate market.
Varthur is conveniently located near commercial centres, amusement areas, and IT hubs in Bangalore.

The neighbourhood is well-developed in terms of its infrastructure, including adequate roads, accessible public transportation, and essential facilities like hospitals and schools.

Varthur apartments for sale are well recognized for being more affordable than those in other parts of Bangalore, making them a popular option for homebuyers.

Varthur's real estate market has grown as a result of rising demand for residential homes, creating a profitable investment opportunity.
Things to Know About Varthur 
Located in Bangalore's eastern region, Varthur is a mid-sized suburb. Access to Varthur is provided via the Munekolala bus stop, Nallurahalli metro station, and Kadugodi industrial area metro station. 
Leading hospitals are nearby, including Government Hospital, Agarwal Eye Hospital, and Hair Loss Treatment in Bangalore – Hairline International. 
Bright Beginnings Preschool and The Dunmore House Preschool are two of the many schools in the area. 
Residents have easy access to busy retail and entertainment centres, including Vinayaka Cinema, Innovative Multiplex, and Looking Good Furniture. 
The majority of the buildings in the region are mid-rise and high-rise, including one of the best apartments for sale in Varthur by Adarsh Groups with convenient access to buses and trains. 
Adarsh Park Heights- A Perfect Fit for You 
Bengaluru's Adarsh Park Heights is a distinguished residence. It offers you the best flats for sale in Varthur Bangalore. This residence, which is close to Whitefield, ORR-East, and Electronic City and is situated off Varthur Road, strikes the perfect mix between what you need and what you desire. 
A 52,000 square foot (built-up area) luxurious clubhouse and luxury 2 and 3 BHK apartments are available in this high rise, which adds to the property's appeal. Its 2 BHK Flats have a carpet area of 1310 sq. ft, and the 3 BHK units spread to 1860 sq. ft. The building is also adjacent to reputable hospitals, commercial centres, and schools. The best illustration of urban connectedness may be seen in Adarsh Park Heights.
Adarsh Park Heights apartment has various appealing features and facilities renowned for providing exceptional value for money. Security measures throughout the complex are of the highest calibre, giving inhabitants a sense of security and a safe place to live.
To avail exclusive offers on booking, contact us today at +91 63 6492 1355 or +91 80 4134 3400; email us at sales@adarshdevelopers.com or fill in the inquiry form to request a call-back.