Find Your Foot in Bangalore's Next Big Residential Locality With Flats for Sale in Jakkur
January 18th, 2023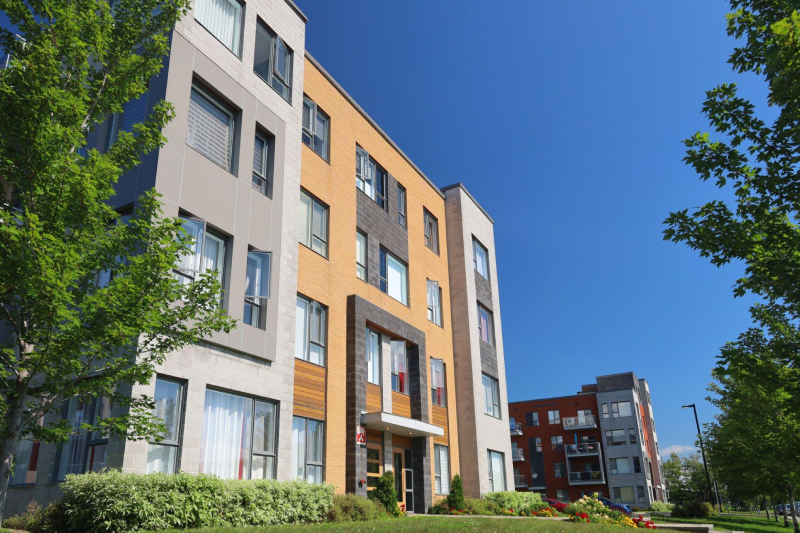 With all areas in Bangalore developing at a rapid pace, there are always chances that every apartment building you go to see would already be half filled. It's no joke how rapidly people are shifting to Bangalore. 
Jakkur is a well-developed and rapidly growing area in the northern part of the city. It has excellent connectivity to other parts of Bangalore via major roads and public transportation. Whether we like it or not, urbanization can be seen at its finest in this city. The convenience of being able to go anywhere you want in Bangalore is an insane idea. 
But connectivity is not the only criterion. If you're looking to settle in Bangalore, especially for the purpose of work or studies, other factors will also influence your decision. 
Let's now see what makes Jakkur a good residential area.
What Makes Jakkur a Good Residential Area?
Jakkur is considered a convenient residential area due to its many advantages. The apartments for sale in Jakkur are also getting a lot of traction because of the convenience living in Jakkur brings to you. But what makes Jakkur such an attractive residential spot?
We already talked about connectivity. Jakkur is located very conveniently, to say the least, making it easy to commute to work or school, as well as access other parts of the city for leisure and entertainment. Multispeciality hospitals, such as Aster CMI, Pro-life Hospital, etc., are nearby.
Commuting to Jakkur is also made easier through Thanisandra railway station, Jakkur cross bus stop, Jakkur aerodrome, and heli-taxi. The international airport is also only 25 kms from Jakkur. 
Apartments for sale in Jakkur also boast a wide range of amenities and facilities available to residents. The area has several parks and playgrounds, as well as multiple supermarkets, shops, and restaurants. Additionally, Jakkur is home to a number of schools, colleges, and hospitals, making it an ideal location for families.
Jakkur is also a relatively safe and secure area. With the local police station being accessible any time of the day and their proactiveness, the locality is considered to be calm and peaceful. 
Out of everything else, Jakkur is a well-planned area; many residential projects are in construction, bringing in a lot of employment opportunities to the area and increasing the infrastructure of the region.
Lastly, Bangalore is known as the IT capital of India; this makes the city a prime location for real estate investment as there are multiple companies and startups operating here, which leads to a steady demand for housing and rental properties. Overall, Jakkur is an up-and-coming area with a lot to offer, making it a great option for those looking to buy a flat in Bangalore.
Jakkur boasts a lot of benefits but so does Adarsh Group with their various residential and commercial projects. Adarsh Group's newest project in Jakkur is extremely well-planned and put out, as we will see later in the article. You will find many apartments for sale in Jakkur, but there are very few that are affordable. 
What Are the Most Unique Places in and Around Jakkur?
There are alot of things that can elevate your living experience in Jakkur. Jakkur Aerodrome is an airport located in Jakkur and a popular spot for those interested in aviation, as it offers flying lessons and joy rides.
If you really like nature, then Jakkur lake and Hebbal lake are popular spots for picnics, bird watching, and boating. The GKVK Botanical Garden would also be something you would enjoy. Lumbini Gardens is also a popular public park for you to enjoy an artificial beach and water slides. 
For convenience, if you frequently travel due to work, then even the airport is just 25 kilometers away from you.
Live a Dream Life in Adarsh Greens!
Everyone has a dream life in mind that they are working towards. For this dream life to come true, you definitely need to find a cozy space to live in. Adarsh Group of builders understands the dream life, and Adarsh Greens is our effort toward fulfilling your dream. 
Adarsh Greens Apartments, one of the finest luxury Apartments in Jakkur by Adarsh Groups, boasts a diverse set of amenities such as restaurants, grocery store, banquet hall, fitness centers, indoor games room, outdoor games spaces, gardens, amphitheater, and three pools. 
Flats For Sale in Jakkur – Adarsh Greens Apartments aren't just a residential project but a dream space for people who are looking to settle in Bangalore's most convenient localities. For more queries regarding properties, amenities, and much more, you can fill out the inquiry form, email us at Greens@adarshdevelopers.com, or simply call us at +91 8095 44 00 22.