A Guide To Choose Residential Plots for Sale in Bangalore Before Buying
January 25th, 2023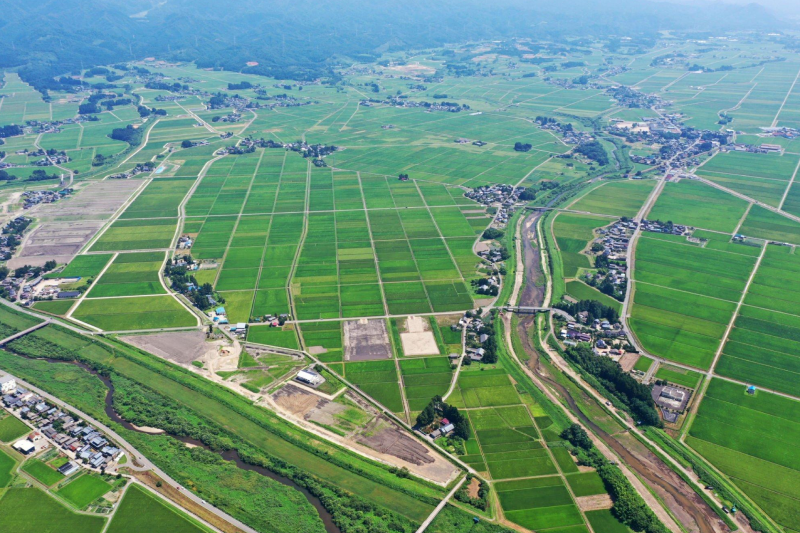 When investing in the real estate market, choosing the right location is just as important as the property itself. This is more apt when searching for Residential Plots for Sale in Bangalore, where the city's rapid growth means that the real estate market is constantly evolving.
With over 40 projects across residential, commercial, and corporate development, Adarsh Group is one of the most prominent developers in the country. They have various development projects available, from villa plots to gated community residential plots, affordable apartments, and Land For Sale in Bangalore.
How To Choose Good Residential Plots in Bangalore?
Choosing the perfect residential plots for sale in Bangalore can be difficult. Here are some common factors to keep in mind before selecting plots:
Location:

Look for plots located in well-developed areas with easy access to public transportation, schools, and other essential amenities. 

Size and dimension:

Consider the size and dimension of the plot before making a purchase. Make sure the plot is large enough to build the type of house you want and has good appreciation value.

Legal and zoning issues:

Before making a purchase, check if the plot is free from any legal or zoning issues. 

Price and budget:

Evaluate the price of the plot and compare it with other plots in the same area. Make sure the price is reasonable and within your budget. 

Amenities and facilities:

Consider the amenities and facilities available in the area around the plot. Look for plots that are located near schools, hospitals, markets, and other essential amenities.
Adarsh Savana – Gallant Homes for the Marvellous Silicon Valley
The Adarsh Savana project is located in a prime area of Bangalore, offering residents easy access to all the amenities the city has. With promising developments and prospects, the Adarsh Savana project has made quite the buzz in the North of Bangalore. 
Adarsh Savana offers a wide range of plots for sale, each carefully planned and designed to provide residents with the perfect living experience. 
Being in the real estate project for decades, Adarsh Group has improved its services and works on a client-first approach. Adarsh Savana offers many facilities, such as a children's play area, well-lit roads, underground drainage, a sewage treatment plant, power backup, and more. This gated community residential project also has an area reserved for commercial development, which provides residents with easy access to essential services and amenities.
Adarsh Savana offers Land For Sale in Bangalore at affordable prices, making it a great choice for buyers who are looking to invest in a residential plot at a convenient location in their budget. 
Commute and Connectivity: How Adarsh Savana Makes Traveling Around Bangalore a Breeze?
There are several things you should consider when looking for a residential plot. The first thing to think about is connectivity and commuting. Adarsh Savana's Land For Sale in Bangalore is well-connected to the rest of the city, with good road and public transport infrastructure, making it easy for residents to travel to and from the area. The project's location is very close to the main road, making it easily accessible. The Kempegowda International Airport is just a 20 mins drive. Also, with the rapid blue line metro development going on, sooner it'll be accessible to the public, and commuting will be much easier with travel options.
Spread across 99 acres of land with 11 acres of lush landscaping, Adarsh Savana features a clubhouse spread across 44,000 square feet and is nestled in a secure neighbourhood of Yalahanka Extension. With an abundance of open space and a considerable distance between each plot for privacy and social distancing, if you are looking forward to investing in plotted lands, then Adarsh Savana ticks all the boxes!
With a guaranteed higher return on investment due to Bangalore's growing infrastructure and economy, buying a plot in Adarsh Savana is a financial move you won't regret. 
Adarsh Savana Offers Convenience, Quality, and Affordability for the Perfect Living Experience!
When it comes to buying a residential plot in Bangalore, Adarsh Savana is a great option to consider. With its great location, well-configured plots, and wide range of amenities and facilities, it offers buyers the perfect combination of convenience, quality, and affordability.
If you're interested in learning more about Adarsh Savana or want to inquire about the plots, you can fill out the inquiry form on the website or email us at sales@adarshdevelopers.com, or simply call us at +91 63649 21355.