Best Way To Buy Apartments in Varthur for Sale
January 12th, 2023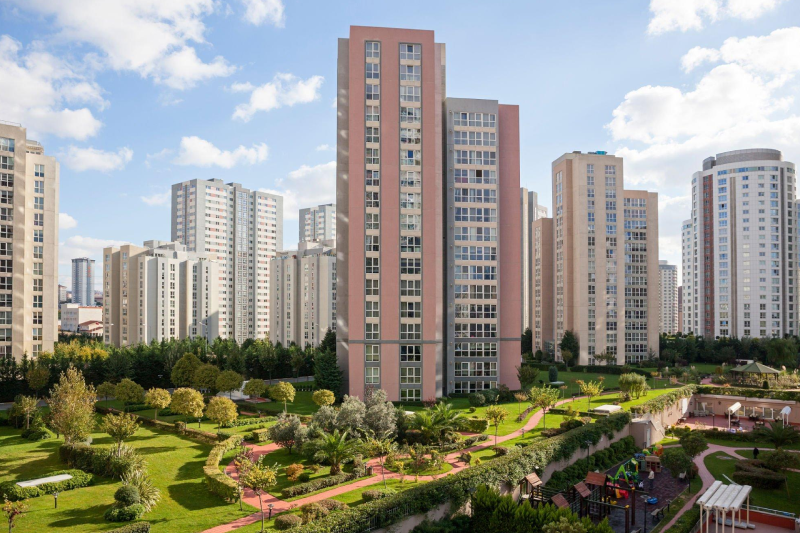 Bengaluru, the capital city of Karnataka, is considered one of the most important IT hubs in the country. Property prices have increased steadily in Bangalore, and the city has seen a number of new construction projects. 
The development of new areas, such as Whitefield and Sarjapur Road, has made them popular among homebuyers. Located in the eastern part of Bangalore, Varthur has also seen glory days with increased demand for real estate there, especially for 2 BHK Apartments in Varthur.
The Bling of Real Estate in Varthur 
Varthur is a smaller part of the infamous Whitefield, a rapidly growing residential and commercial area that offers a number of benefits for those looking to buy an apartment. 
It is important to note that since the economic slowdown caused by the pandemic, the real estate market in Bangalore has seen a drop in prices, particularly in the luxury segment. This might be a good time as Apartments in Varthur For Sale are on the fast-selling list. Especially projects such as Adarsh Park Heights are offering some of the best properties. 
Why Should You Consider Getting a Place in Varthur?
Whether you crave the warmth of your own home or require the support of a nice community, Varthur would be a fulfilling space for you. When we look for a place that we would like to call our home, we have a million requirements, and we should make sure that the place we choose can meet most of them. 
This is where the following amenities help Varthur stand out as an attractive option for home-buyers.
Convenient location:

Varthur is well-connected to other parts of the city through a network of roads and public transportation options, including buses and metro trains. Varthur is around 5 kilometers from Whitefield which is also the nearest metro station for Varthur. It is around 15 kilometers from Koramangala, 40 km from the airport, and 25 km from Electronic city. 

Affordable housing:

Compared to other areas of Bengaluru, Varthur offers relatively affordable housing options. This can be especially appealing for those looking to buy their first home or for those on a budget. In case you are looking for

2 BHK Apartments in Varthur,

Adarsh Park Heights is a construction project that is estimated to be convenient, affordable, and inclusive of all needs. 

Growing infrastructure:

Varthur is currently experiencing significant development and expansion, with new residential and commercial projects underway, including many projects by the

Adarsh Group

, such as Park Heights. This includes the construction of new roads, flyovers, and other infrastructure improvements. 

Educational and healthcare facilities:

Varthur is home to a number of good schools and colleges, as well as hospitals and clinics. You will be close to Suraksha Multispeciality hospital, heart specialists, general care, and even homeopathic institutions. This can be especially important for families with school-going children or for those who place a high value on access to quality healthcare. 

Entertainment and shopping options:

Varthur has a number of malls and shopping centers nearby, which offer a wide range of dining, entertainment, and shopping options. 

Water Bodies and lakes nearby:

The area is surrounded by beautiful lakes and waterbodies, which will be a treat for nature enthusiasts. It's quite a rare feature in a bustling city like Bengaluru and can provide you with a mix of green environment and the city. 
Overall, Apartments in Varthur For Sale make Varthur a good place to live and can be a wise investment decision.
Create a New Suburban Experience With Adarsh Park Heights!
The new project of Adarsh Luxury Apartments, Park Heights, is located just a little off of Varthur Road in the Silicon Triangle. With some of the most magnificent offerings within the premises, such as a Grocery store, restaurant, health club, indoor and outdoor gyms, sports amenities, amphitheater, and three pools, it is urban luxury at its finest.
There are 4 types of 2BHK apartments available:
TYPE-2A 2BHK: 1310 Sq. Ft. (View Floor Plan)
TYPE-2B 2BHK: 1310 Sq. Ft. (View Floor Plan)
TYPE-2C 2BHK: 1310 Sq. Ft. (View Floor Plan)
TYPE-2D 2BHK: 1310 Sq. Ft. (View Floor Plan)
Discover the Charm of Bangalore Life With Adarsh Park Heights!
To settle in Bangalore, you only require two things: a will to combat the traffic every day and the perfect place. We already have you covered with one of the finest 2BHK Apartments in Varthur. 
With limited slots, this is the perfect time to visit the project. If there is one thing that makes your life easier, it is customer support. For more queries regarding properties, amenities, etc., you can fill out the inquiry form, email us at sales@adarshdevelopers.com, or simply call us at +91 63649 21355.