Living the good life: Experience the Luxurious Lifestyle at Adarsh Pinecourt Apartments
April 24th, 2023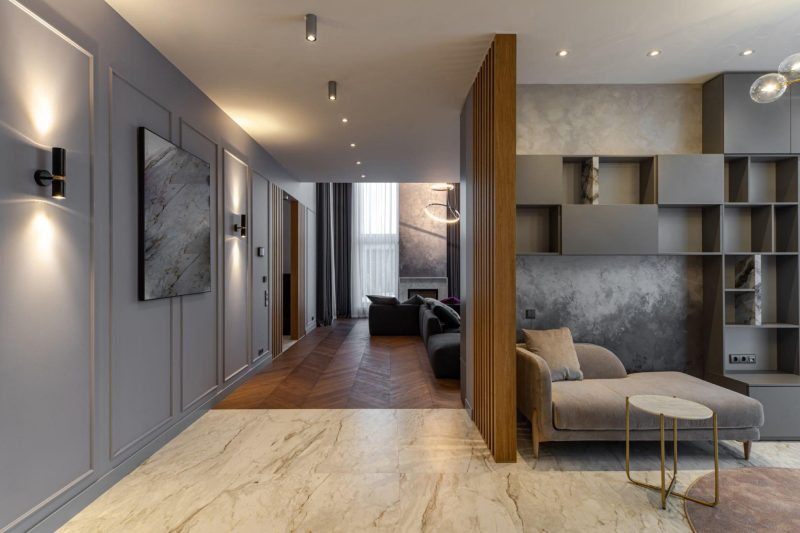 Have you ever considered living in a luxurious home with your loved ones? We all have that desire, but setting up a dream home can be challenging. It requires careful planning, aesthetic designs, and an innovative builder. However, you can have it all at Adarsh Pinecourt- Apartments in North Bangalore. Their sophisticated detailing in luxury will bring you a private aisle of comfort and serenity. You don't have to go far away from city life to relish the quietness of nature. With Adarsh Pinecourt, you can experience an aspiring lifestyle while staying close to the city. Sounds intriguing. Keep reading to find out more.
Surreal View From The Apartment
The apartments for sale in North Bangalore offer an unparalleled view of the surrounding area, with large windows and spacious balconies in every room. Wake up to breathtaking sunrises every morning, and entertain your guests in style with the envy-inducing views from your home. With such magnificent surroundings, you'll always have something to look forward to – and your guests will never want to leave.
The Dimensions of Adarsh Pinecourt apartments are as follows: 
| | |
| --- | --- |
| 2BHK | 1172 sq. ft |
| 2.5 BHK | 1529 sq. Ft. |
| 3 BHK | 1728 sq. ft. |
Elegant Living Spaces & Amenities
Adarsh Pinecourt is more than just a living space. It is a place that harmoniously blends comfort, luxury, and nature. The interior spaces are thoughtfully designed to let in the abundant fresh air and natural light, creating a bright and refreshing ambience for its dwellers. 
The wooden flooring and other amenities are carefully selected to offer a sense of life's finer details. The lush greenery of Adarsh Pinecourt is complemented by many amenities that cater to every family's needs while ensuring complete security. The activity spaces are designed with elegance and refinement to bring out the joy in you.
At Adarsh Pinecourt, each age group can indulge in lavish amenities meticulously designed and scattered throughout the enclave. There is something for everyone, from a refreshing swimming pool to an invigorating fitness centre, a health club, and a table tennis court. In addition, the children's play area, amphitheatre, bicycle tracks, and multipurpose venues are of superior quality and designed to meet your needs with the utmost comfort. 
Come and experience a world of luxury and comfort at Adarsh Pinecourt.
The Perfect Blend of Serenity with Community Advantage 
Adarsh Pinecourt's luxurious setting consists of 201 dwellings distributed across 10 blocks and is located just off Hennur Road in a tranquil area of Bengaluru. It offers the ideal retreat from the hustle and bustle of metropolitan life, with just the right touch of urban comforts.
Aside from their exquisite beauty, the central garden consists of many trees and landscapes to promote healthy living standards and bridge the divide between humans and nature in the urban environment. When you own a home in Adarsh Pinecourt, you can live in a close-knit residential community where you can form friendships and relationships. These close-knit living situations established by the flat living are typically conducive to developing long-term relationships. 
High-end and Functional Kitchen Designs 
Discover a world of culinary luxury at apartments for sale in North Bangalore. Our kitchens feature an impressive array of high-end appliances, including double ovens, heating drawers, island sinks, and washers. These elements are not typically found in a standard kitchen, making Adarsh Pinecourt a unique living experience. 
In addition to these appliances, our kitchens boast granite countertops, stainless steel sinks and drain boards, and sink mixers. And with provisions for water purifiers, washing machines, and gas cylinders, our premium kitchens provide everything you need for a hassle-free urban lifestyle.
Experience the ultimate in modern living at Adarsh Pinecourt.
Adarsh Pinecourt – apartments in North Bangalore contain a variety of high-end appliances, including double ovens, heating drawers, island sinks, and washers. In a standard kitchen, you will only find some of these elements.
A granite countertop, stainless steel sink and drain board, and a sink mixer are all included in this package. In addition, provision for a water purifier, washing machine and gas cylinder is present in the premium kitchen of this luxury urban setting. 
Complete  Security & Surveillance Systems 
Discover peace of mind with Adarsh Pinecourt's luxury apartments in North Bangalore. Our homes come pre-installed with state-of-the-art security features designed to ensure the complete safety of your family and belongings. Our urban setting includes safety alarms for fire, floods, and break-ins, smart locks, CCTV cameras, and break-in alarms to protect your home from any possible security breach. Moreover, our premium apartments boast robust security at the property entrance, providing an added layer of protection for our residents. 
Experience secure and worry-free living with Adarsh Pinecourt's apartments today.
Conclusion 
Adarsh Pinecourt offers a lifestyle that is truly unmatched. Its extravagant amenities cater to every age group, and it ensures that every resident experiences a life of luxury and comfort. The enclave is thoughtfully crafted to create a lively place for everyone, making it an ideal residential address for those looking for a pampered and luxurious living experience. 
Owning a home in Adarsh Pinecourt is not just an investment but also a lifestyle choice that one can be proud of.
To inquire and register for the project, please email us at sales@adarshdevelopers.com 
 or call us at +916364921355