The Potential of Buying Plots for Sale in Devanahalli as a Business Investment
April 20th, 2023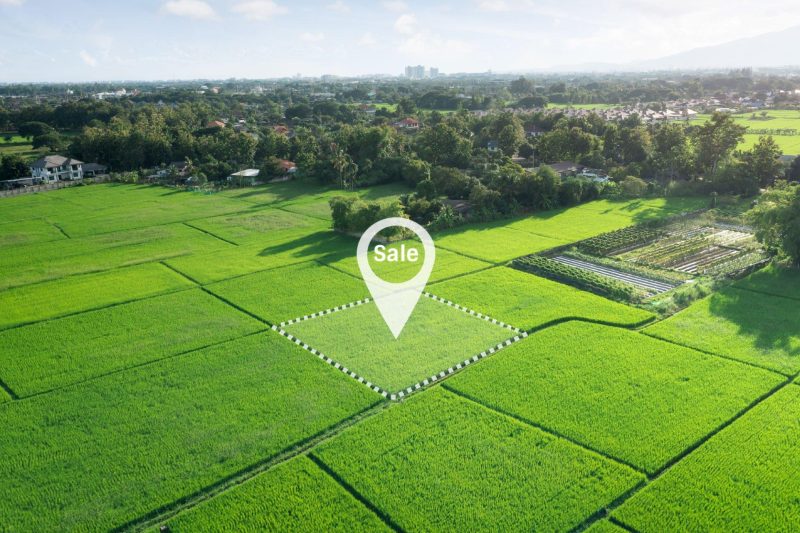 If you're looking for the best location to invest in real estate, then Bangalore should be on your radar. As India's metropolis with the fastest growth, it's becoming increasingly popular for its appreciating land values, low property taxes, and buyer flexibility. And if you're specifically searching for plots for sale in Devanahalli, Adarsh Savana is a name you need to remember. This sought-after residential and business region has a well-established social infrastructure, including schools, hospitals, and recreation facilities. 
So, if you're in the market for real estate in Bangalore, it's time to check out Adarsh Savana – Plots For Sale in Devanahalli. 
Why is Devanahalli Perfect For Plot Development? 
Strategic Location For Better Connectivity

  
Plots Near Devanahalli offer exceptional transport facilities and connectivity options. The area around Adarsh Savana enjoys good access to the city's most desirable regions through the NH-7 or the six-lane Bellary Road. In addition, the Bangalore Metropolitan Transport Corporation (BMTC), which runs several regional buses, alleviates commuters' traffic concerns. The area also boasts excellent rail connections to Yelahanka and the central city. The presence of the international airport further enhances the locality's appeal, leading to a thriving real estate market in Devanahalli. 
Presence of Great Social Infrastructure 
Devanahalli is well-equipped with a robust social infrastructure that offers numerous advantages. The locality has many renowned schools, office buildings, and medical institutions such as Manipal Hospital, Agarwal Hospital, Bangalore Baptist Hospital, and Cytecare. Moreover, Devanahalli is a leisure and entertainment hub with many options like the Phoenix Market Mall, Esteem Mall and RMZ Galleria Mall. 
Adarsh Savana – Plots For Sale in Devanahalli is one of the sought-after plots in the city, which can be used for building residential complexes. 
Industrial Hub Around Devanahalli 
Devanahalli is becoming a major industrial hub in Bangalore due to the development of some leading IT parks, such as Brigade Magnum, Manyata Tech Park, RMZ Business Park, and Kirlosakar Business Park. Additionally, many renowned corporations such as TCS, Infosys, and Wipro are in the area. The establishment of industrial parks provides several employment opportunities to professionals. 
Adarsh Savana – The Perfect Plot For Your Dream Home Development 
Adarsh Savana plots near Devanahalli is a premium plotted development ideal for building luxurious villas and residential apartments.  
Reasons Why Adarsh Savana is Better for Your Plotted Development 
Affordable Range

– The premium plotted development in developing areas comes at a more affordable price than prime locations in the city, making them an attractive option for homebuyers and investors.

High on Yields

– Investing in a plot in Adarsh Savana promise high returns in the long run, as the value of the plots increases with time in developing areas across Bengaluru.

Different Plot Sizes

– The plot sizes in Adarsh Savana are available in various dimensions ranging from 1200 to 2400 square feet, giving owners the flexibility to build their dream homes as per their interests.
Plots Dimensions Available: 
| | |
| --- | --- |
| NAME | SITE AREA  |
| Sapphire | 30 x 40 – 1200 sq. ft |
| Ruby | 30 x 50 – 1500 sq. ft |
| Diamond | 40 x 60 – 2400 sq. ft |
For a Lifetime of Relaxed Living, Reserve One of the New Plots Available for Sale in Devanahalli 
The plots of land available for purchase in Devanahalli, located in the northern part of Bangalore, are of an exceptionally beautiful executive class. Those interested in constructing a home for themselves in the future are obligated to look into the many project information available in Adarsh Savana – Plots For Sale in Devanahalli. 
Conclusion 
The project comes with an array of premium amenities that enrich your living standard. It features vast acres of palm trees, open spaces, parks, avenues, and pedestrian walkways. If you're looking for a suitable plot for your home in a prime location, the Adarsh Savana project is a perfect choice. 
To inquire and register for the project, please email us at sales@adarshdevelopers.com
 or call us at +916364921355