How Apartments in JP Nagar Bangalore Are the Center of Everything!
November 17th, 2022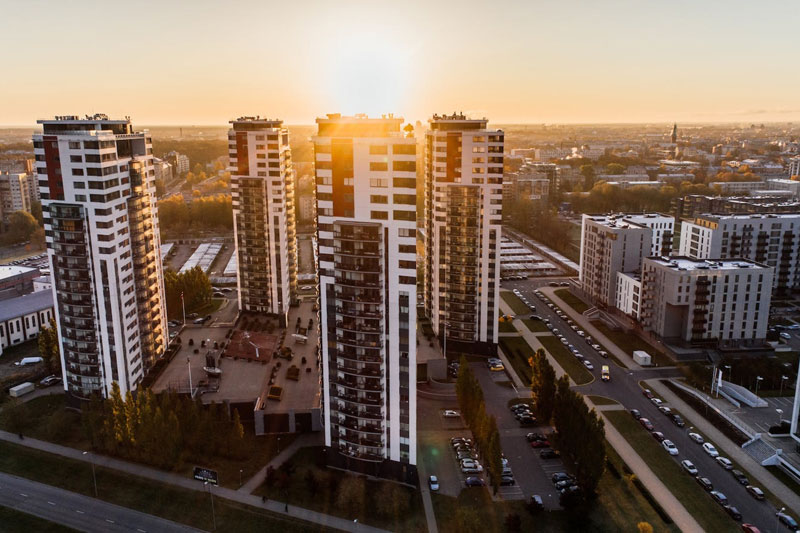 With more people moving into Bangalore every year, the real estate market has seen a tremendous spike. Everyone is on the hunt for premium, comfortable apartments at affordable prices. Located in the heart of the city, apartments in JP Nagar Bangalore by Adarsh Groups are a real game changer in real estate!
Adarsh Stratuss a lush green neighborhood with premium 3 BHK apartments in JP Nagar,  is your gateway to posh residential living in one of the most significant areas of Bangalore, bringing you closer to premium spots of the city and IT hubs. 
Experiencing high demand at all times, the Adarsh Stratuss project by the Adarsh Group in JP Nagar Bangalore offers luxurious 3 BHK apartments that are furnished with state-of-the-art designs and are Vaastu-compliant to empower peaceful living.
Here's why apartments in JP Nagar Bangalore are in high demand and considered the center of everything!
Convenient Location
One of the best things about staying in JP Nagar is the area/locality-well connected to the main residential areas of the city, such as Jayanagar, BTM Layout, Bannerghatta Road, and Banashankari. It is also close to the main IT Hubs like Manyata Business Park, International Tech Park (ITPB), Electronic City, and commercial areas of the city.
Bangalore's popular shopping malls, entertainment hubs, reputable schools, colleges, and hospitals are within a closer radius of the Adarsh Stratuss apartments by Adarsh Group. Such convenience and proximity to significant locations have made JP Nagar an ideal location for buyers.
JP Nagar is also well connected to Bangalore City Junction Railway Station, so you can easily commute to different parts of the city. The metro station is also at a distance of 3 km from Adarsh Stratuss apartments in JP Nagar Bangalore, making it convenient for you to access any part of the large city. 
Bangalore is a growing metropolitan city that is bustling with office-goers and business professionals who need to commute without delays and go on with their daily routines. Buying a 3 BHK apartments in JP Nagar will bring you closer to the major parts of the city with easy commute options and great convenience.
Pristine Lifestyle With Excellent Amenities
The Adarsh Stratuss apartments in JP Nagar offer outstanding facilities and cutting-edge. architectural breakthroughs that redefine luxury living. Some amenities include planted scent gardens, entertainment hubs, a clubhouse, sports courts, party halls, and 24/7 security measures for safe residential living. 
The interiors of Adarsh Stratuss are incredible and premium, reflecting high-end engineering and decors that look like they are straight out of luxury living catalogs. If you are looking for a premium comfort home in a convenient location, Adarsh Stratuss apartments in JP Nagar Bangalore should be on your list!
The 3BHK apartments with a super built-up area of 2500 sq. ft, and the residence is a soaring 30-story building, offering a majestic view of the beautiful city of Bangalore. 
Why Adarsh Apartment?
The Adarsh Group has been in the real estate market since 1988 and is seasoned in the business of providing comfortable homes to those who seek comfort homes with a touch of finesse. They are known for their architectural designs, high-end construction works, and luxury residential apartments in planned locations that benefit the residents. 
Experience comfort living at Adarsh Stratuss 3 BHK apartments!
Each Adarsh Group Project is developed with close attention to detail, security, and connectivity benefits to provide residents with a complete urban living experience.
Adarsh Stratuss Apartments in JP Nagar Bangalore carry the old charm of Bangalore, nestled in an open space with 60% greenery while being well connected to the rest of the city. 
If you, too, wish to experience comfortable living, fill out this inquiry form, and we will arrange a callback for guided assistance. You can also call us at +91 63 6492 1355 or +91 80 4134 3400 for further assistance.