What Facilities Are Important to the Modern Homebuyer in 2020?
September 9th, 2020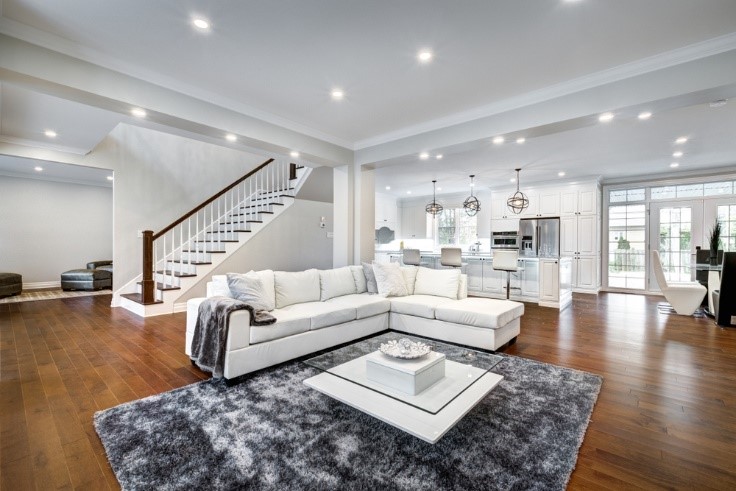 What  Facilities Are Important to the Modern Homebuyer in 2020?
A dream home always comes after loads of patience and desire. In the smart era of 2020, every home buyer wants the home to be smart as well as elegant. So, here some features, which should be present in the dream homes of 2020, are given below.
Energy efficiency

Energy efficiency is at the top of the priority list in the houses of 2020, as a result of a growing awareness about environmental issues and natural resources. Also, it helps reduce the electricity and utility bills and makes your lifestyle more pocket friendly. Energy star-qualified windows and thermal mass materials are considered as the most important among energy efficient utilities. Energy star-qualified windows help reduce excess heat loss or gain by filling the vacuum spaces between the panels with inert gas. Thermal mass materials slow the heat transfer and store the heat energy.

Spacious kitchen

Modern home buyers do not like kitchen compartments anymore as these block light and space. As a result, the utility of the kitchen becomes much limited. An open spacious kitchen can be used as a dining space also. In this kind of arrangement, cooking space becomes an eat-in kitchen.

Number of bedrooms

Requirement of bedrooms varies for different home buyers. A family with children generally needs three bedrooms, while a couple without children will go for an apartment with less bedrooms. Also, families with members following different bedtimes need a greater number of bedrooms. Apart from that, a bedroom can be used for different purposes also. You can easily turn your extra bedroom into a study room, gym, kids' playroom, or storeroom. Also, an extra bedroom should always be kept for the guests. So, an extra bedroom always keeps priority in 2020 homes.

Number of bathrooms

Modern home buyers are seeking for an increased number of bathrooms with an increased number of bedrooms. A home is always bought keeping a long-term planning in mind. With an increase in the number of family members, a greater number of bathrooms will be needed. That's why, more than one bathroom is always preferred by the modern home buyers of 2020.

Work from home station

With an increased number of professionals working from home, the demand of home offices is increasing day by day. So, for 2020 home buyers, a particular space in the home, dedicated for their own job, is very important. Also, the interior designing should be according to the job. So, among the demands of modern home buyers, home office is something that should be marked with red ink.

Location of the property

Location of residents is one of the most important things on the buyers' checklist. A buyer always checks the distance of the location from the main road, bus stand, railway station, supermarket, school and other facilities. Now, this also varies from buyer to buyer. Although most of the buyers prefer proper urban location, some prefer suburbs so that they can live amidst nature.

Garage with safety locks

Most modern home buyers prefer to have their own vehicle. Now, home buyers always prefer something more than a parking space. A sitting bench and a store are also needed there so that the owner can repair his own car. Hence, a garage is an important thing in modern home buyers' wish list.

A spacious basement

A basement is something with gradually increasing demand among the home buyers. It helps the home owners to have some extra space without any extra land. A basement can be used as a store room, play room, library, or even as a workspace. So, home makers always prefer a home with a basement as it is something cannot be added later to it.
These are only some of the facilities that homebuyers seem to be interested in 2020. But everyone has their own wishes and aspirations regarding how their dream home would be.