Adarsh Lakefront: Redefine the Meaning of Fine Living and Comfort
September 6th, 2020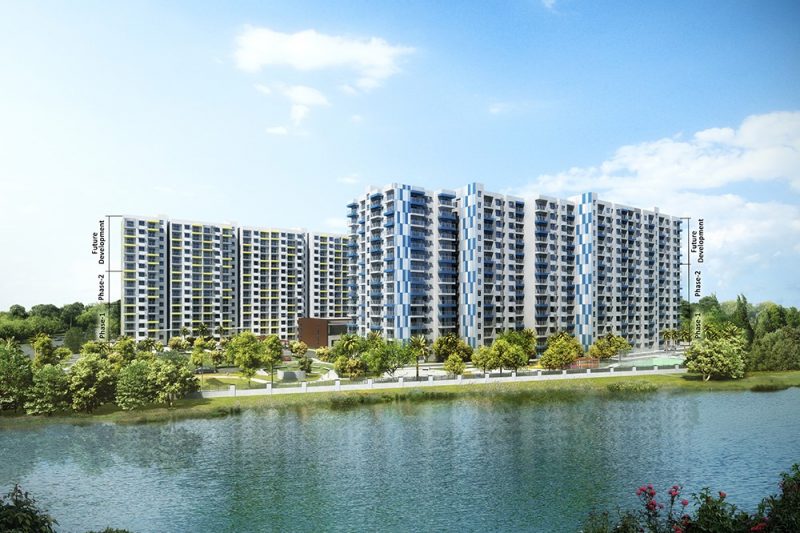 In recent years, we may have achieved technological advancement but we have moved away from Mother Nature. Adarsh Lakefront from Adarsh Group is an attempt to bring you closer to a greener environment. A happy and healthy lifestyle is what you get when you choose this excellent residential venture as your abode for years to come.
Engulfed in the beauty of nature, Adarsh Lakefront is a premier residential complex situated in the heart of Bangalore. It is bound to call out to the nature lover in you. Offering a luxurious standard of living at affordable prices, this project can be your salvation from the years wasted in the monotonous cacophony of urban life.
Shaping your dream home with years of expertise
Adarsh Group has been recognized as the best in business when it comes to building your dream house. With 32 years of expertise in the field, they have gathered a stellar reputation for catering to the smallest needs of homeowners. Focused on delivering quality housing to all its residents, the Adarsh brand has made an aesthetic living as accessible as it could get.
The Adarsh Lakefront project is unique due to its delicate balance between serenity and sophistication. The convenient location of the residential complex provides excellent accessibility to the hustle and bustle of the city. However, it also lets you connect to the beauty of nature right from the comfort of your home.
Catch a break from your routine life with Mother Nature by your side
City life can be exhausting and draining. Adarsh Lakefront aims to uplift your spirit and make your life a beautiful place by giving you a home that is cradled in nature. The project is situated right next to a 50-acre expanse of tranquil water. The Saulkere Lake is home to heaps of rare and unique aquatic life, including exotic reptile and amphibian species.
If you are an avid bird watcher, Adarsh Lakefront promises to be your paradise. The picturesque lake attracts scores of migratory birds like the painted stork daily. Imagine waking up to the mellifluous chirping of colourful birds all around you. Apartments at Adarsh Lakefront provide you with just that. You can spend your life wrapped in the gorgeous blanket of nature. Come home to a gorgeous sunset and drift off to dreamland as the beautiful birds sing you a lullaby on the way to their nests.
Comfortable living is no longer a faraway dream
Adarsh Lakefront has turned luxurious living into a reality for everyone. The residential complex offers gorgeous views of the lush green landscape and the crystal clear lake. Each apartment offers you ample privacy while staying within a tightly-knit, friendly community. Make lifelong connections and acquaintances with those around you while maintaining the dignity of your own life. Further, good connectivity to the surrounding business and office sectors of the city ensures that you do not have to travel miles to reach your place of work or get to your favourite restaurant.
The soothing touch of nature here at Adarsh Lakefront has the power to heal your weary soul. Live in gorgeous apartments and choose from among plush 2, 3 & 4 BHK options in the thirteen-storey complex. The pristine pathways bordering the serene lake are perfect for your healthy morning jogs as well as your peaceful evening strolls.
So, Adarsh Lakefront is the ultimate solution for you to break away from the humdrum of the bustling city life of Bangalore. Low pocket pinch, classy living standards, and a front seat to breathe in the natural beauty of the gorgeous lake: you get it all in one place.