Adarsh Palm Acres – Wellness Living Amidst Nature's Endless Bounty
October 17th, 2020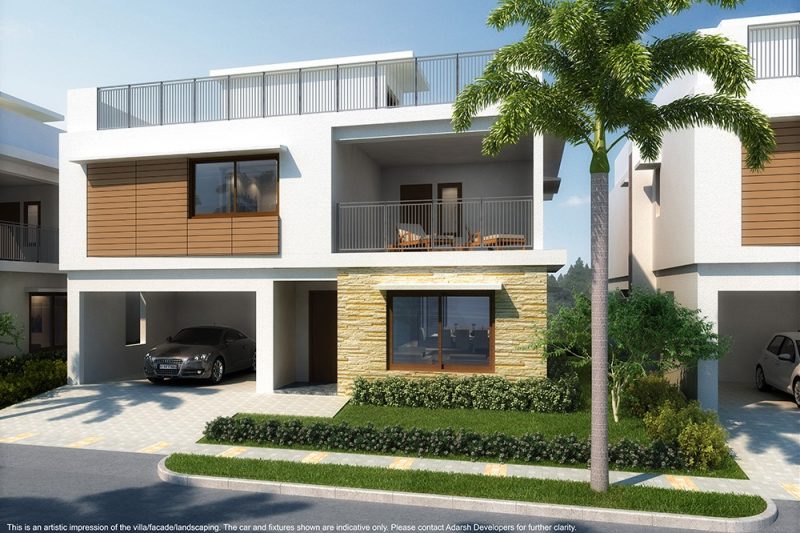 In the present age of hustle and bustle, all we need is a little bit of tranquility. After a long, hard day of work, all of us want to return to a place wrapped carefully in peace and beauty. If you are looking for something similar, Adarsh Palm Acres is the perfect place for you to be in.
Situated outside the steely grasp of the concrete jungle, Adarsh Palm acres is made of all things beautiful. It is one of Bangalore's most coveted residential projects. It offers a luxurious lifestyle full of joy to all who choose to reside here. Situated in the Central Park region of the city, it is nothing short of a real estate fairy tale.
Bringing joy to generations
Adarsh Group takes pride in making luxurious living a breathing reality. Their expertise stems from their extensive 30+ years of experience in the real estate industry. Their forte is to design and develop aesthetic living quarters for all.
Adarsh Palm Acres is a property steeped in elegance and plenty. As the name suggests, it is nestled in a mystic aura. Perfect for the weary urban citizen, this residential complex is the epitome of beauty and functionality. It whisks you away from the humdrum of the city life and makes you one with nature. Imbibe the rich spirit of Mother Nature as you immerse yourself in a meaningful living experience.
Soothe your soul with Adarsh Palm Acre's balm of peace
A little tête-à-tête with nature can wipe all your tiredness away. Your soul receives the peace it deserves at Adarsh Palm Acres. It is built on the all-important foundations of sustainability. A responsible outlook towards the environment contributes to making your living quarters a paradise. Clear skies, plush architecture, and ample greenery greet you here at this dreamy property.
The well-planned villas at Adarsh Palm Acre are bathed in gorgeous natural beauty, illuminated by the gentle rays of the sun. Every villa in this lovely residential complex has been built with the utmost care and concern for the dwellers as well as the global ecosystem.
Happiness is knocking on your doors
The city life can suck out all the happiness and energy out of our lives with its constant need for us to be on our toes. But at Adarsh Palm Acres, you can sit back, kick off your shoes, and breathe a sigh of relief. A positive vibe is what you get in plenty in this admirable residential complex.
Further, this housing project has been constructed while keeping in mind the need for easy accessibility to the city. The area is extremely well-connected to the rest of Bangalore. So, you no longer have to spend majority of your time catching up in never-ending traffic. This project strikes the perfect chord of just the perfect amount of away from the concrete jungle.
Every villa in this real estate venture is what dreams are made out of. It emulates the world-famous living experience found around the Central Park of New York City. It allows you to be a part of a friendly, loving community and broaden your horizons. The complex is designed to invoke a sense of warmth and belonging in every dweller.
Thus, Adarsh Palm Acres is the perfect place to build a happy life with your loved ones. It offers a world-class living experience at a minimal cost. So, it is time to jump right into the pool of luxury and peace with Adarsh Palm Acres.