Why Do We Fall in Love with Victorian Homes?
May 27th, 2019
Fancy living in a gorgeous dollhouse in real life? You probably could! Many modern builders are incorporating Victorian features in their homes to create picture-perfect homes that are aesthetic, as well as, practical.
But, what is Victorian architecture and why do we love Victorian houses so much?
As the name suggests, Victorian homes reflect the architectural style that was in vogue during the reign of Queen Victoria between 1837 and 1901. However, the Victorian Style is not really a style but, in fact, it is a period in history that is marked by several architectural innovations which were a consequence of the industrial revolution. The Victorian-style also incorporates various architectural themes, such as the Italianate, modeled after the Renaissance Villas of Italy or the Gothic Revival Homes, characterized by steep roofs and pointed arches, that were inspired by the churches of medieval Europe.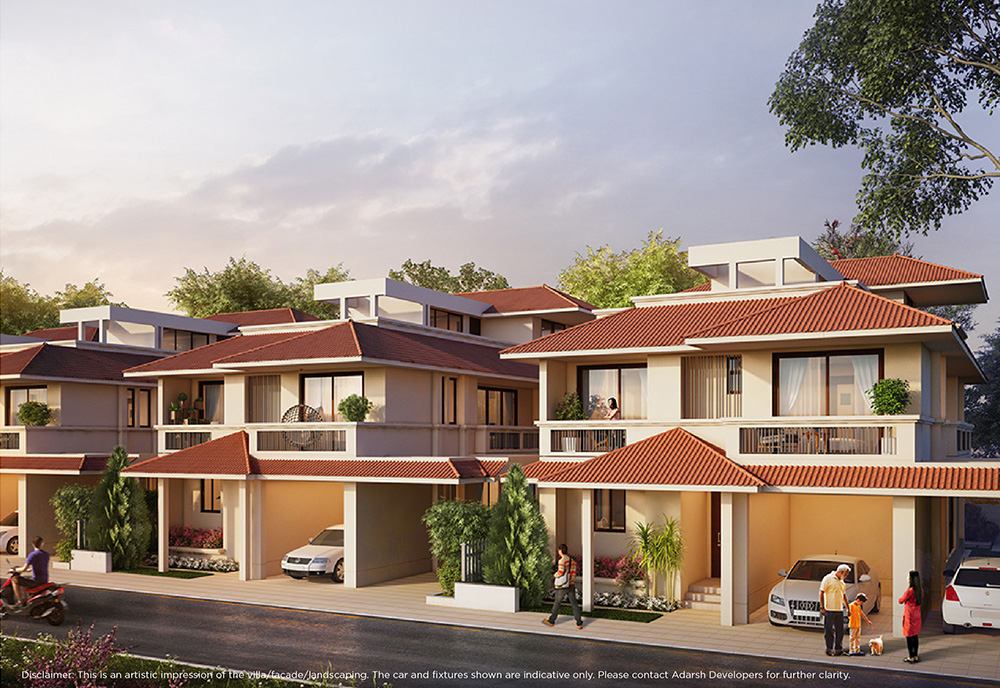 Despite several influences, the grandeur of the historic Victorian styles is unmatched in architecture. An asymmetric facade, steep, gabled roofs, pointed arches, aesthetically placed dormers, and large, shapely windows are the hallmarks of Victorian elegance.
Are you already conjuring glorious pictures of the splendor of Victorian times?
Rows of magnificent houses flanked by manicured lawns and cobblestone pathways – what's there to not fall in love with such a piece of beauty. But how about reliving the Victorian style in modern times?
Victorian homes have captured our hearts and minds for hundreds of years and designers are now trying to bring back the charm of the bygone era in villa projects in Hennur, Bangalore by infusing luxurious Victorian elements into their modern designs.
The Adarsh Tranqville located in a serene spot off the Hennur-Bagalur road is a premium villa project in North Bangalore. The project recreates the magic of the bygone era through its state-of-the-art villas spread across 14 acres of lush, green spaces. The muted colours, steep gables, large French windows, and various intricate details come together with modern infrastructure and facilities to create an unmatched residence for the discerning few.
The gated community encompasses 106 villas in a plush, resort-like environment that is secure, as well as secluded, offering the benefits of a small, exclusive community.
Designed for the comfort of every member in the family, each villa boasts of a spacious front lawn and backyard, offering ample space and serenity for your family to unwind from the rigors of life. Besides, the stylish 3 BHK villas in Hennur Road are situated in a gated community that offers all necessary amenities such as a gymnasium, a shopping center, a private club, and earmarked spaces for the elderly and children to walk and play.
If you are looking for Victorian villas for sale in North Bangalore, visit Adarsh Tranqville to purchase the home of your dreams.