The Perks of Living in a Gated Community in and Around Bangalore
May 16th, 2019
There are more gated communities in and around Bangalore than there are people. But, if you're someone who fancies a peaceful life while still having all the modern facilities within your reach, you must opt to stay in luxury villas such as Adarsh Wisteria or Adarsh Tranqville. Both these estates are located just off the Hennur Road in a serene corner of North Bangalore. Exuding peace, natural beauty, and impeccable style, living in these communities comes with a whole set of perks.
For your convenience, we have rounded up the five most unique advantages of living in Adarsh Group's Victorian-style villas:
1. Security
The idea of living in one of the most beautiful villas in Hennur Road or one of the classiest 3 BHK villas in Hennur Road is to be in a well-guarded, secure surrounding. Both, Adarsh Wisteria and Adarsh Tranqville have fixed entrance and exit points that are manned. Only you and verified guests will be allowed inside. There also are CCTV cameras for 24/7 surveillance, intercom systems and so on.
2. Sense of Community
The communal amenities offered at the villas for sale in Hennur Road Bangalore like gym, swimming pool, health club, and spa, and outdoor multiplay area to name a few will help you familiarise yourself with the neighbors. These villas for sale in north Bangalore will breed a sense of familiarity and trust in you that you won't be able to shake off easily. The communities will also hold community events and festivals for adults and kids to gather together and enjoy.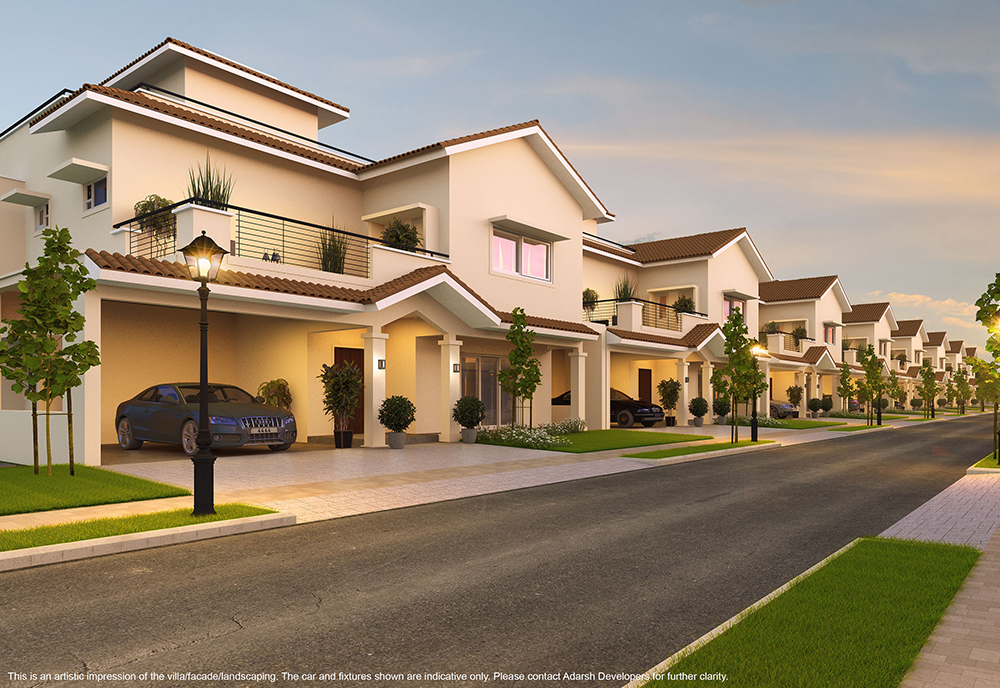 3. No Traffic Pollution
Unwind with your family at the independent house for sale in Bangalore north without having to worry about getting stuck in traffic or waking up to the noise of vehicles honking at each other in the morning. Life in Adarsh Wisteria and Adarsh Tranqville villa projects in Hennur Bangalore brings with it a wonderful sense of quietude even though the communities are not very far away from the city.
4. Eco-Friendly Measures
The villa projects in north Bangalore have installed solar water heating and rainwater harvesting systems across every house for sale in Hennur. In fact, every house for sale in Bangalore north that is owned by the Adarsh group saves you a lot of money by using green resources. They believe in creating a healthy living environment for you and your children.
5. Abundant Greenery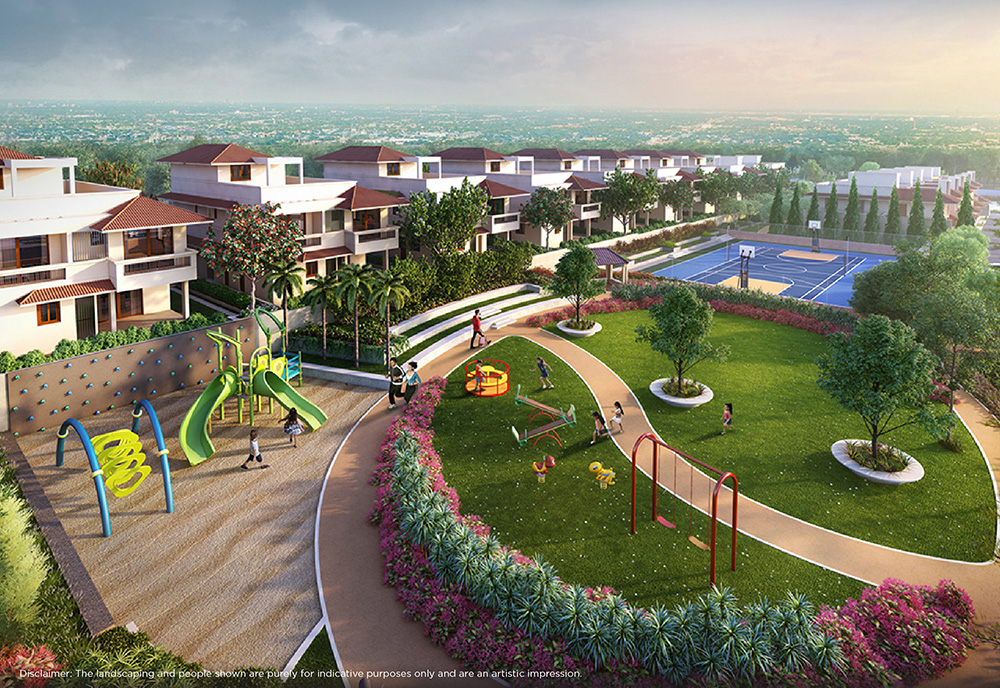 With the absence of moving traffic, these communities are mostly pollution-free. Apart from that, the villa projects in north Bangalore are designed to have a garden overlooking the living and dining areas along with a spacious backyard to ensure that you are surrounded by abundant greenery.
A combination of these five advantages make both, Adarsh Wisteria and Adarsh Tranqville the best-gated communities you could be a part of. Make sure to keep these two estates in mind while you're house hunting. The life behind their gates is definitely worth it.