Amidst the Domino Effect of Economic Doldrums, Real Estate Needs to Trace New Roots
May 15th, 2020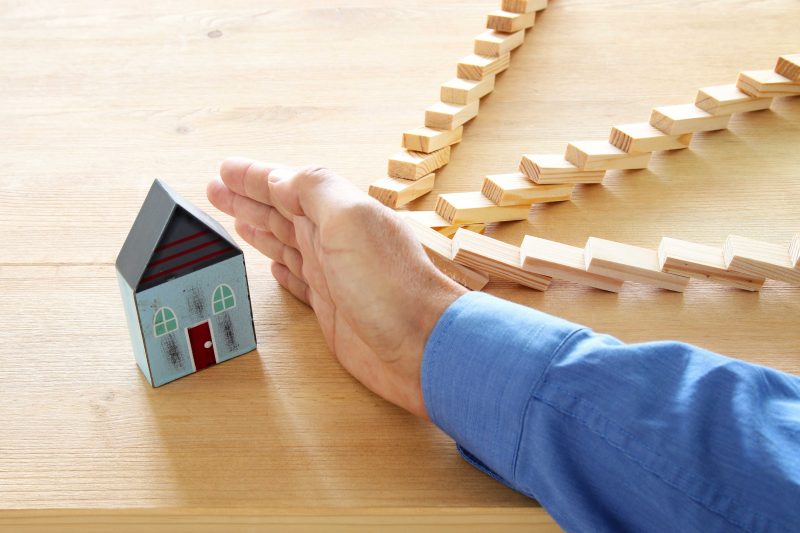 "We have cancer in the economy," said President of the National Real Estate Development Council (NAREDCO), Niranjan Hiranandani, "We need chemotherapy. A Crocin tablet will not help."
 A Quick Look at COVID-19's Impact on the Real Estate Sector
The current pandemic is wreaking havoc in markets worldwide and the Indian real estate sector is prepared for a double whammy of poor pre-COVID-19 conditions of tight liquidity, high leverage, non-performing assets, and a now highly infectious epidemic sweeping across the world, devastating the market in its wake.
The Indian real estate sector is set to see losses of up to Rs. 1 Lakh Crore, as estimated by the President of NAREDCO.
"Prices of real estate have to come down, and will come down," said Deepak Parekh, Chairman of HDFC, calling for increased regulations to save the financial sector from total collapse in an online webinar hosted by NAREDCO.
"The irony is that while the government announced incentives for affordable housing by various means, they coincided with the world's deepest crisis."
Construction projects are coming to a stand-still, projects are getting postponed, and existing projects are witnessing a rise in overall costs of production as material trade between China and India have also grinded to a halt, resulting in a massive search for alternative sources of building materials and requirements.
"Take home less money, keep the money in the company. Cut your home-running expenses. Be a little stingier in your expenses," Deepak Parekh said, while the President of NAREDCO stated to reporters, "This is probably the worst recession I have seen in my 40 years of career. There is real demand erosion that has taken place."
Foreign Entities Pose Dangers
NAREDCO went on to propose a stimulus package of $200 billion to serve two functions: To protect the Indian economy from collapse, and to protect businesses from falling into bankruptcy and being swallowed up by foreign entities that would find easy access to Indian firms at this critical time.
Also, a suspension of insolvency law provisions for up to 6 months would help local businesses at this time and the government stimulus of $200 billion would be the biggest hope in fixing the acute working capital crisis facing the market. Without any relief package in sight, prices are set to fall by 10%-15% as a result of the pandemic.
Additionally, workforces in businesses are facing the task of surviving in an era where social distancing and self-isolation are mandatory to protect the collective lives of citizens in the country. And so, the market will likely face a surge in demand for work from home options from employees, for both full-time and part-time workers. This would result in reduced workspace occupancy, already estimated to hit businesses at 30% or more and increase the drive for virtual offices which would further impact the real estate sector at new, unprecedented levels.
Realistic Expectations for Today and Tomorrow
 A stimulus package and swift government intervention would breathe new life into the industry at this time and are necessary if we want to walk away from this crisis having survived. If the correct moves are taken, it might even be possible to wake up in the post-COVID-19 era with a vibrant and healthy economy if the stimulus succeeds in kick-starting the industry.
A relief package that comes with a suspension of the Goods and Services tax (GST) would further reduce the pressure, along with the waiving of other state charges to minimize burdens.
Every crisis presents an opportunity, however, and the mid-range homebuyer in particular is set to see a significant advantage at this time.
The luxury housing segment is looking at a guaranteed 20% reduction in prices, but the mid-range segment will likely see developers with plenty of unsold inventory forced to offer discounted prices, perhaps even offering extra little incentives such as deferred payments and COVID-19 insurance in a bid to sell existing inventory.
Homebuyers will likely see all-time low interest rates in the market with numbers ranging from 7.15% to 7.8% on home loans. Virtual site visits are booming in popularity as there is tremendous infrastructure in place to allow citizens to purchase real estate completely digitally in India. Site visits to homes are unlikely to pick up even after stay-at-home orders end, leading to the potential introduction of e-registration for property documents to complete the value chain.
"The impact of COVID-19 has been unthinkable in its scope," said Ramesh Nair, CEO and Country Head of JLL India. "Investors are expected to remain in a wait-and-watch mode, with caution and risk aversion to drive the dominant behavior of institutional real estate investors over the next few quarters."