Embrace the highest quality lifestyle by choosing your address in Adarsh Pinecourt
August 13th, 2021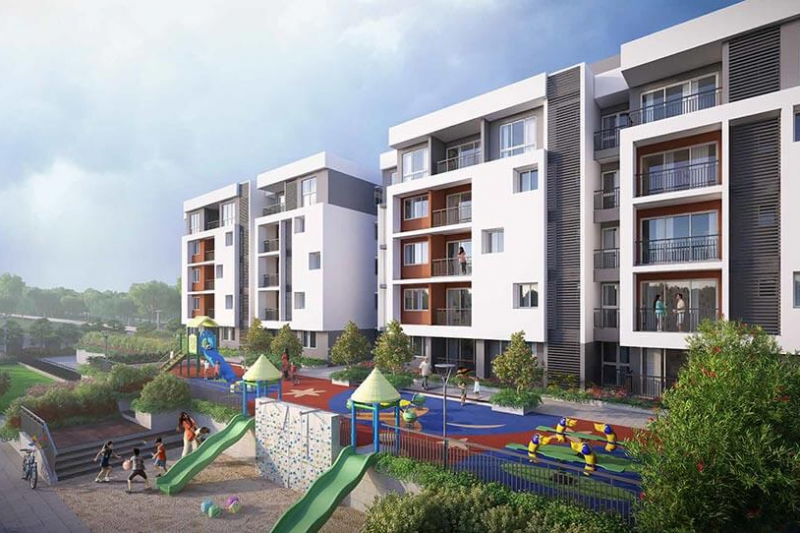 The startling metropolis of Bengaluru is one of the most sought-after cities for fine and comfortable living due to the massive development that the city has undergone and because of the temperate climate that the city experiences. Adarsh Pinecourt, built and marketed by the reputed Adarsh Group, is one of the finest destinations where you can own an address. Situated off Hennur Road in Bengaluru, this project enjoys a clean & contemporary design with breath-taking sprawling landscaped spaces. This gated apartment complex hosts 201 homes that are spread across 10 blocks.
The thoughtful amenities, vibrant community and exquisite homes are well-designed for you, and you can enjoy the best of life here at this premium address. This place has excellent connectivity and is undoubtedly an ideal hotspot for premium living.
The luxury and lifestyle offerings by Adarsh Pinecourt
Everyone must be wishing for a dab of luxury in your life, and the best place to enjoy all the luxuries would surely be a personal space that you would own. You would receive the perfect glimpse of a well-defined high-end living in the most luxurious residential apartment complex of Adarsh Pinecourt. Located in the conducive city of Bengaluru, this can be the most premium address that you can boast of.
Adarsh Pinecourt aims at taking the luxury of residential developments to an entirely new level. A lot of attention has been paid to develop the most high-end facilities in this premium residential project. Ranging from the most aesthetic idyllic floorings to, everything would help you live a better and more comfortable living. Many facilities like an amphitheater, swimming pool, table tennis, dribble court, health club, gym, kid's play area, sports facility, etc., revolutionize your lifestyle and add a glamour quotient to your life.
As the Adarsh Pinecourt would be ready and in full-fledge, it would offer 24*7 security surveillance under the guidance of trained personnel for your adequate safety. We at Adarsh Group are specifically involved in creating an ecosystem that reflects your aspirations and lifestyle. This incredibly luxurious project would offer abundant extravagance for an upscale living.
Connectivity is never an issue from this premium address. Several developments are happening around the project, and thus the place would be a fantastic place to live in once it's completed. Adarsh Pinecourt will surely become an attractive residential destination for you as several urbanized localities around this project are developing and the connectivity to this location is also great.
So, Adarsh Pinecourt would surely be the real epitome of lavish and premium living!