The most overlooked aspects by homebuyers while purchasing a house
September 14th, 2021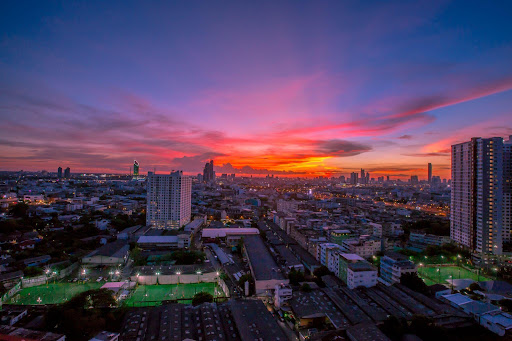 Home buying is one of the crucial financial decisions of your life and is a challenging task as well because several aspects are to be strictly checked while purchasing a house. When you purchase a house, your undertaking is big and the investment is even bigger. While buying a house, our emotions wrap around the entire process of home buying and thus many of you tend to miss out on checking certain important aspects. While you neglect these contingencies, you end up making some serious mistakes while home buying. Below is a checklist of various factors to be taken into consideration that should not be overlooked while purchasing a house.
Checklist to be taken into consideration 
Nearby good schools

 – If you have school-going kids, checking out for the good schools nearby should be one of the prime deciding factors.

Connectivity and mobile network

 – This is quite a surprising fact that this factor is not included in several checklists while considering how crucial mobiles have become in your daily existence. You can imagine how difficult it is to stay in a home where there is a poor network. This is not only inconvenient but this is also very unsafe as staying connected every moment is very essential in today's time. You need to necessarily ensure to visit all the rooms in a new house and see if there is a proper network or not. Overall, you need to ensure that the network reception throughout the house is strong.

Rental options

 – You may be purchasing the house for the purpose of primary residence but maybe in the future, you might want to rent out this house. If renting out is not allowed in that particular residential community, there are chances that you might face issues. So, you necessarily need to check this before buying a house.

Safety of the kids 

– You always need to ensure to choose a completely safe neighborhood but you often forget to check the safety parameters within your own house. This is very crucial to notice the several factors just like the sharp edges in the house construction or furniture, the lock types etc. These particular factors very strongly determine the overall safety of a kid and also prevent serious injury in case of an accidental fall or help you in curtailing any nature of mishap. You can ideally opt for door handles in place of doorknobs, install secure railings on the balconies and terrace, rounded nose for the purpose of landing etc. are a few of the major options that you should choose for ensuring safety of the kids indoors.

Other amenities 

– When you are in the process of searching for a house, you usually look into certain amenities like play areas for kids, swimming pools etc. However, you often overlook several other amenities like rainwater harvesting, garbage disposal etc. These particular amenities are very essential & the absence of these amenities would bring a lot of inconveniences in functioning your household effectively on a daily basis.

Fire safety 

– This is a factor that rarely appears in your checklist while choosing a house. While most of the reliable and reputed builders usually take care of the same, this is still very crucial for any individual for checking how safe a house is. You should check the distance to the fire exit, the optimum availability of the proper firefighting equipment etc. while choosing a house for purchasing.

Closet space 

– This is one of the major factors that is considered to be very crucial. Many times, you miss out on checking the right placement of the closet and the adequate availability of closet space. Possessing a spacious, private & well-facilitated closet is very crucial and several times this factor is often overlooked while in the process of shortlisting the houses. The spacing and layout of the wardrobe play a very crucial role in organizing your house.

Menaces and pests 

– While you search for a dream home, you should not forget to check for insects, pests etc. Several localities may undergo some serious issues of open drains, litter, water stagnation etc. that leads to an overall increased number of insects and mosquitoes. One can very prominently notice the pests and insects in the older homes, infestation by cockroaches, bed bugs, silverfish etc. These all would prove to be severe. The homes which are built nearby water bodies, in newer layouts etc. can possess a lot of issues that are related to rodents, snakes, lizards etc. It is wise to check all these issues before you choose a new house to purchase.

Additional inspection 

– You need to make certain additional inspections like if the house needs some additional pest inspection, whether there is a proper septic tank and a proper roof inspection etc. This would ensure that you choose a house with better facilities and adequate hygiene.
We hope to have listed down some of the most off-beat issues that must have slipped out of your mind while listing down the various factors of consideration while choosing a home of your dreams. This is crucial to study from all the possible parameters before you zero in on one of the best houses for ensuring complete safety as well as the well-being of your family.