Adarsh Premia Apartments – The Finest Housing Solution in the Heart of Bengaluru
November 15th, 2022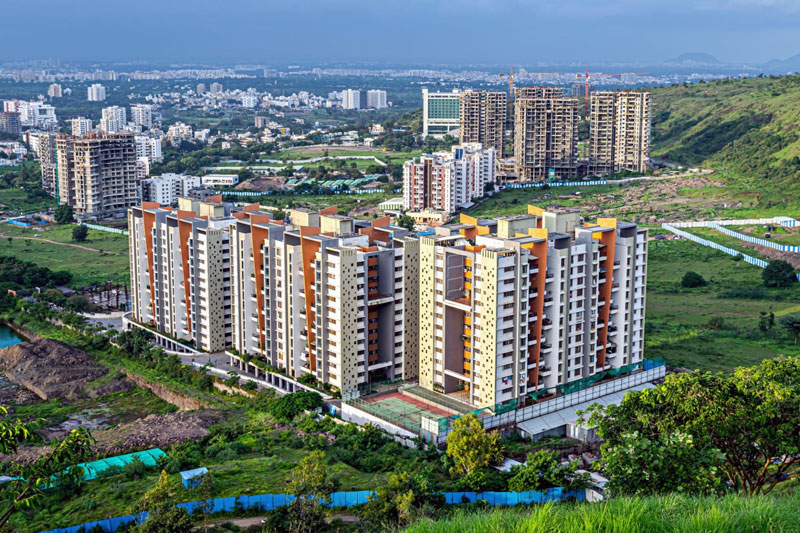 With so many apartments and villas to choose from in Bangalore, it can be difficult to find one that makes you feel comfortable at home. But that doesn't have to be the case once you visit Adarsh Premia Apartments — that's because all the residents here have a common interest: they are all proud of living in one of the finest residential localities in Bengaluru.
As in the name, Adarsh Premia Apartments is built for those who want the best in their lives. Our Adarsh Premia Apartments for Sale in Bangalore South presents you exclusive 3BHK and 4BHK apartments located at Banashankari II stage. 
Known as one of Bangalore's admirable residential localities, Adarsh Premia Apartments features 24 floors that are set in 4 blocks. They are spread across two phases, with Phase I having Ground to the 15th floor and Phase II shouldering the 16th to 24th Floor.
Overview
Located in the plush area of Banashankari II Stage, the Adarsh Premia Apartments for Sale in Bangalore South is ready to create history with its brilliant construction and features. After brainstorming with one of the world's leading design firms, we created this ground-breaking landmark for you and your loved ones.
As it is located in the heart of Bangalore, you also benefit from being close to all facilities, services, and conveniences, like shopping, education, healthcare, and many others.
The Adarsh Premia Apartments includes a large area that features a swimming pool, Zen garden, Tennis court, etc. The apartments and the recreational amenities are designed in such a way as to provide natural lighting and ventilation while maintaining optimum protection from intruders.
Affluent Construction 
Before handing over the keys, we ensure that each and every specification is met. We use imported marble for living and dining areas and engineered wooden flooring in all bedrooms. We also use vitrified tiles in the kitchen and ceramic tiles for the balcony and utility areas.
Our door frames and shutters are made of engineered wood, and we use UPVC sliding doors for the living room, balcony, and bedroom. The kitchen area features a stainless steel sink on a granite platform with CP fittings and PVC pipes.
We provide exhaust fans for all toilets, a TV point in the living and all bedrooms, and geysers in all toilets except for the domestic help's room and powder room. But that's not it. We also provide full backup for every apartment. Our features also include optic fibre data and voice connection to every home and boom barriers so that you can sleep or work peacefully without any noise pollution.
Exclusive Amenities
When you buy Adarsh Premia Apartments for Sale in Bangalore South, you will also be an exclusive clubhouse member. This will give you a chance to socialize and be part of a much bigger social arena with like-minded people. The clubhouse caters to all your needs, where you can relax, work out, socialize or just switch off from your busy lives and unwind for a few hours to re-energize.
Our amenities include table tennis, a yoga/aerobic hall, a fully equipped gym, a community hall, a library, and much more.
Re-energise your mind, body, and soul by simply sitting and meditating in the Zen garden that melts your stress. You can also run a few laps in the swimming pool, which is suitable for both children as well as adults.
State-Of-The-Art Security for Your Family
Apart from CCTV cameras in common places, Adarsh Premia goes the extra mile to secure your home from intruders. We have a built-in advanced security home automation system. This features a door camera that lets you take a look at the visitor before letting them in. But that's not all.
We have an in-built intercom facility to call in security if any needs arise, an LPG leak detector in every kitchen, a Fire and Smoke alarm with sprinklers, and a provision for automated lighting and curtain controls.
Why Choose Adarsh Premia Apartments?
When you choose one of the top real estate companies- Adarsh Groups,  you'll receive premium services that are also reasonably priced and have a high return on investment.
Being able to keep up with your competitors is hard. To avoid falling behind the times, you must make the necessary upgrades and additions. When you buy Adarsh Premia Apartments, you can relax knowing that our skills will give you a home that puts you in a higher status than the rest.
Want to know more? Call us today at +91-6364921341 or fill out our contact form. We will respond to you immediately.