Explore the Elite Benefits of the Gated Community at Adarsh Savana Plots
November 16th, 2022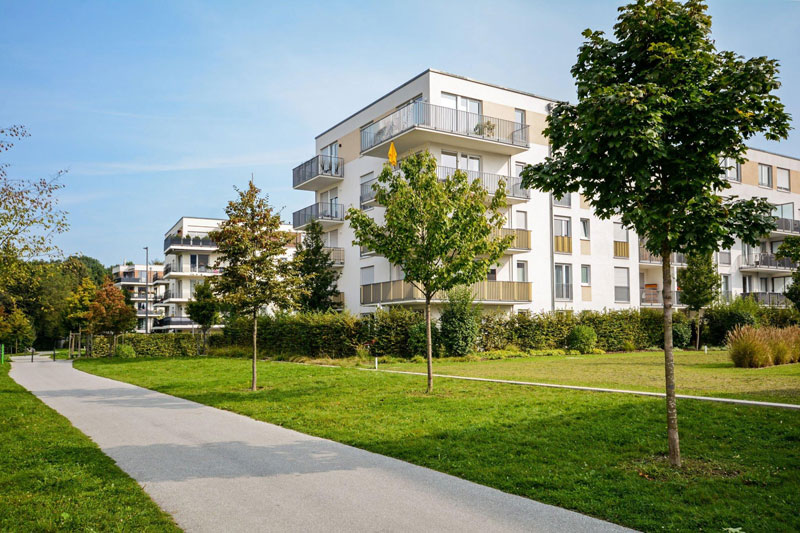 As one of the fastest developing metropolitan cities in the world, Bangalore has witnessed an influx of natives moving in from all parts of the country for jobs and business opportunities. This has triggered a spike in real estate developments and led to an increase in the number of plots for sale in Bangalore. 
An Adarsh Group project, Adarsh Savana is an elite gated community in the northern suburb of Bangalore, spreading across 99 acres of land, with premium villas and a large clubhouse of 44,000 sq. ft. 
With well-established connectivity to all parts of the city and the Kempegowda International Airport, the Adarsh Savana plots in Yelahanka Extension in North Bangalore is ideal for families who want to stay in a safe and secluded location that is not too far from the other significant developments of the city and offers flexible commute options. 
If you are still wondering whether it would be a wise investment, here are some of the benefits of the elegant and luxurious gated community of Adarsh Savana plots:
Benefits of Investing in Adarsh Savana Plots
The well-protected gated community of Adarsh Savana is available at an affordable price for sale. Compared to the residential complexes in prime locations in the city, these plots for sale in Bangalore come at a much cheaper rate and can be a worthwhile investment for home buyers and investors alike. 
Moreover, if you are investing in these plots, you are rest assured that you would be 
the bearer of high ROI as the plot prices are expected to increase in a fast-growing metropolitan city like Bangalore. 
Different Plot Sizes To Choose From
The Adarsh Savana gated community encompasses around 1100 plots; these plots range from 1200 sq. feet to 2400 sq. feet and come with state-of-the-art decor. Hence, buyers will have a plethora of options to choose from. Adarsh Group has been in the real estate market since 1988, and their expertise and experience have helped them understand the market's pulse. 
Adarsh Savana has been developed to attract buyers from all walks of life and present an opportunity for premium living at affordable prices. Different villa plots are available in this gated community, starting at just 57 lacs. 
The plot in the North Bangalore region is well connected by flyovers and significant roads like the Bellary Road and Outer Ring Road (OTT). These are important connectivities that help you stay connected to the metropolis. The metro extensions in Devanahalli also assist a great deal in helping you reach the different parts of the city. 
The Adarsh Savana plot is also close to Manyata Embassy Business Park in North Bangalore and other important infrastructures such as schools, colleges, shopping malls, leisure centers, restaurants, and other entertainment hubs. 
Experience Quality Living
Engineered by the best, Adarsh group projects are reputable and always in demand for high-quality construction and furnishings. The Adarsh Savana plots for sale come with state-of-the-art amenities such as a swimming pool, tennis court, gym, themed gardens, a pet park, a children's play zone, and several other comfort facilities to help you experience luxury living. 
The entire property is gated with strict protocols and 24/7 surveillance for enhanced security and protection. The residents can rely on the heavy security systems and enjoy happy and sound living in Adarsh Savana. 
Enjoy Sophisticated Living at Adarsh Savana!
An Adarsh Group project, Adarsh Savana offers a modernistic appeal blended with the rustic charm of Bangalore. With villas of different sizes stretched across the plot and other amenities, these plots for sale in Bangalore are an ideal investment. 
If you want to learn more about Adarsh Savana's gated residence or experience pristine living, fill out this inquiry form, and we will give you a callback. You can also reach out at +91 63 6492 1355 or +91 80 4134 3400 for assistance.