Why You Must Invest In Adarsh Garden Estate Plots in Bangalore?
October 27th, 2022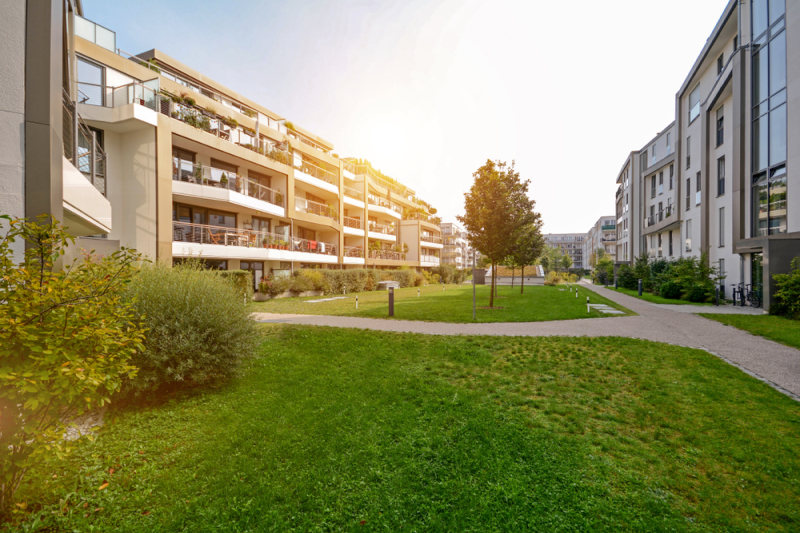 Many elements will require your attention when looking for plots near South-East Bengaluru, so you should be aware of them. However, the site's complex's surroundings, location, and amenities are just as crucial for determining whether you would like to live there or not.
BDA Plots for Sale in Bangalore, one of the well-known residential site projects of Adarsh developers, are close to locations with top-notch amenities and high standards that fit your budget. Situated in an ideal location for the best BDA Sites for Sale in Bangalore, with luxury villa plots in various sizes.
Adarsh Garden Estate Fulfills the Needs of Millennials
Adarsh Garden Estate is a planned community with the best infrastructure, connectivity, and natural surroundings. The project is situated on Bangalore's Sarjapur Road, one of the areas with the most remarkable rate of development. Plots in the property range in size from 1,017 square feet to 1,453 square feet, and each has exceptional features and amenities. These consist of a Clubhouse, Pool, Kids' Playground, and more. Additionally, these plots for sale in Sarjapur Road, Bangalore, Vaastu-compliant, guarantee a happy and prosperous future for inhabitants.
These BDA Plots for Sale in Bangalore are located at the ideal location
A rapidly expanding neighbourhood in Bengaluru, Sarjapur Road, has excellent access by road to major IT areas like Marathahalli, Whitefield, and Electronic City. The community is a desirable investment location because of its proximity to employee catchment areas and the availability of ready-to-occupy and under-construction residential units. The majority of the city's key areas are connected by Sarjapur Road, enhancing overall connectivity. In addition, the community has a robust social infrastructure.
Everything is close by, including stores for necessities, banks, schools, and hospitals. One of the city's most sought-after real estate options is the plots for sale on Sarjapur Road. If you're seeking a place to call home, Adarsh garden estate is your best investment. Sarjapur Road is a terrific area to start your search for the ideal plot to construct your dream home. This region will fulfil your needs thanks to its several affluent gated communities and excellent road access.
Adarsh Group – The Best Property Developers In Bangalore
The Adarsh developers have dedicated themselves to the most delicate design and building standards, value for money, and prompt delivery of all their projects for over three decades in the real estate market. Adarsh Garden Estates are the most incredible option for your investment because the group is setting standards for real estate development with their unmatched expertise.
As the top real estate developers in Bangalore, they are proud of the qualified personnel on their staff who are prepared to work on the given and upcoming projects. Adarsh Group is built on trust and high standards and has a proven track record of delivering on its promises.
Conclusion
These BDA Plots for Sale in Bangalore are your best option for luxury plots close to Sarjapur Road because the company is dedicated to client pleasure and has a solid market position. Adarsh Garden Estate's location is also advantageous because there are so many attractions close by that you won't ever need to worry about facilities or connectivity.
The most pleasing thing about these BDA Sites for Sale in Bangalore is that it recognises your wants and ensures you lead a luxurious existence with all the amenities you could want for a stress-free way of life. So, if you're looking for BDA Sites for Sale in Bangalore, Adarsh garden estates are, without a doubt, your best option.
 Visit our website for more information or call us at 63 6492 1355 or +91 80 4134 3400. You can also fill in the inquiry form to request a call-back.