Why Purchasing Land is a Wise Investment
May 13th, 2022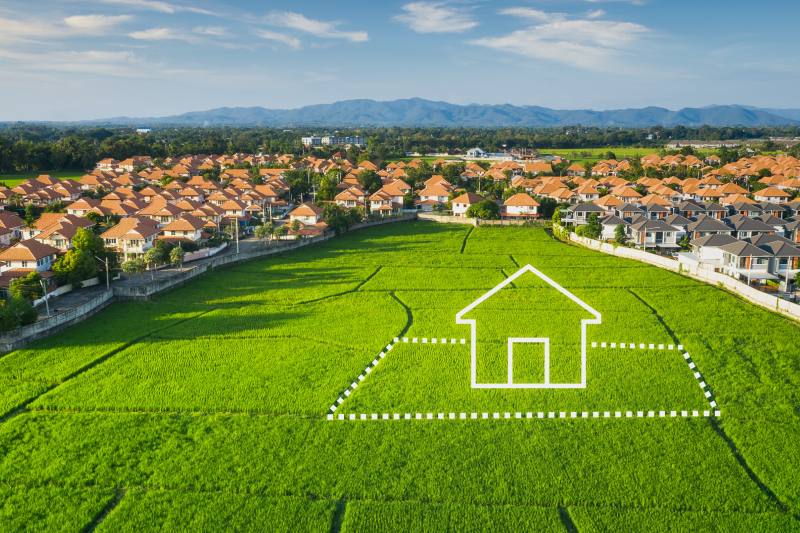 Combining lifestyle and investment,  eco-friendly land for sale in North Bangalore at Adarsh Savana plots.
With a strong economy driven by IT and its allied sectors, a notoriously awesome climate, affordable living costs, and a culturally vibrant populace that embraces modernity without guilt, Bangalore is one of India's safest, most charming, and progressive cities – all in one! 
More recently, there's been a growing demand for investment in plots, especially land for sale in North Bangalore, with Adarsh Savana – a premium gated community – by the Adarsh Group in North Bangalore's Yelahanka Extension being among the top picks. Our brochure contains more details about this project.
Here's why investing in land for sale in North Bangalore is a good idea.

An affordable investment: If you compare the rates of a plot of land, it works much cheaper than ready apartments. Owning a plot of land gives you the flexibility to choose between building your home on the plot, renting it, or keeping it as an investment for selling at a higher rate in the future. The latter is a great option, especially If you're a young investor who can earn high profits by selling the plot in the future.
Stable investment and higher returns: Land is a relatively non-volatile, secure, and tangible investment, unlike other assets.
Bangalore enjoys a high appreciation value of the land. Depending on your neighbourhood's location, connectivity, amenities, and infrastructure, you will benefit from your purchase as ROI for land always increases with time. And if you are thinking long-term, then there's nothing more valuable as a piece of land to pass down to your future generations.
Tax Saving: The property tax for land is much lower than for a residential apartment or a commercial property. So, if you purchase a plot of land in Bangalore, your property tax component will be nominal, making investing in land for sale in North Bangalore a pathway to a well-planned future.
Exclusivity: We've said this before but will repeat it! Of the many options that you have, nothing will ever match up to the intuitive charm of living on your piece of land. Whether it is your long-cherished dream, or a growing family, where members could do some personal space, owning a plot has always been the ultimate goal of some homebuyers.
Being a landowner gives you the freedom to style your house as you like it, as an extension of your personality. Also, considering that most of the open land for sale in North Bangalore is at a comfortable distance from the city centre, you can enjoy the best of both worlds.
Why is Adarsh Savana Plots a great asset to invest in?
Adarsh Savana is the first-ever plotted development project by Adarsh Group –  a name equated with trust, quality, and consistency in the construction and delivering exceptional quality homes, offices, and hotels since 1988.
Categories of land for sale in North Bangalore's Adarsh Savana include Sapphire (measuring 30'x40′ – 1,200 sq.ft.), to Ruby (30'x50′ – 1,500 sq.ft.)  and Diamond (40'x60′ – 2,400 sq.ft.). The plots are designed to match your budget and space needs.
Crafted to cater to your lifestyle requirements and grow as an investment, this eco-friendly project offers you the luxury of unmatched amenities (including walkways, themed gardens, spas, orchards, children's play zones, swimming pools, restaurants, party lawns, gym, mini-golf and multipurpose halls and more) across luxurious 99 acres of landscaped green land. 
Adarsh Savana's location, infrastructure, and accessibility to leading educational institutions, commercial and entertainment hubs, and healthcare facilities guarantee a fulfilling lifestyle comparable to global living standards.
To know more about Adarsh Savana, call us on  +91  63649 21355; have a walk-through; email us at sales@adarshdevelopers.com, or fill in the enquiry form to request a call-back.