Major advantages of buying a property in Adarsh Greens
September 17th, 2021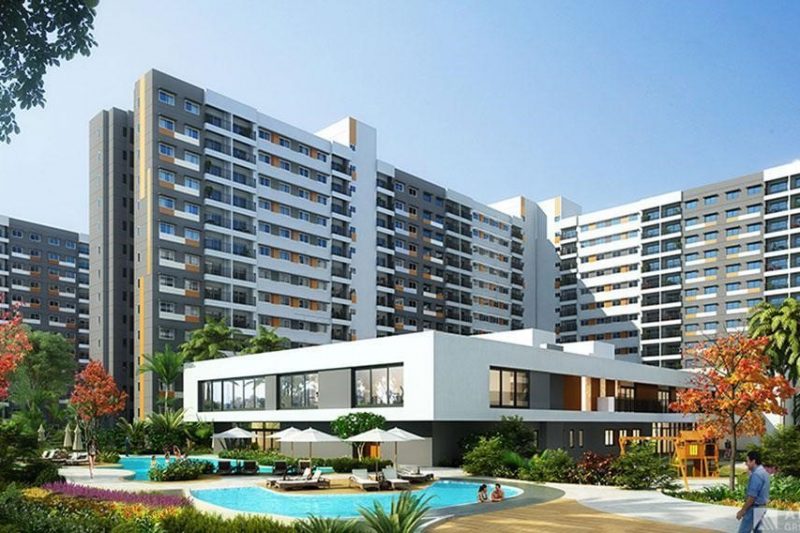 Adarsh Group is one of the renowned names in the real estate industry. Adarsh Greens is one of the very prominent residential projects that offer the best lifestyle as per the expectations of the millennial generation, developed by the reliable Adarsh Group.
Adarsh Greens is a premium residential project whose universe would be brimming with a lot of greenery and natural beauty. 70% of the project has open spaces which make the surroundings within the project pleasant and lively. The landscape and architecture of this project are inspired by the beautiful aura of nature coupled with the overall functionality of the most premium urban spaces.
The homes at Adarsh Greens have world-class infrastructure that would ideally suit the best living standards of today's age.
The major advantages of buying a property in Adarsh Greens 
There are several advantages to buying a property in Adarsh Greens. This project offers several added benefits that are discussed in the following pointers.
Best in segment open area – Adarsh Greens is built in an extensive area of 26 acres, with 70% open spaces, full of greenery and life. So, life in Adarsh Greens is a treat to the mind and soul. The beautiful landscapes in this premium residential project caters to all kinds of psychological and physical comfort to every occupant residing here.
Very efficient way of using the living spaces – Adarsh Greens is designed in a very strategic manner where every home in this premium residential project is well-designed for maximizing the floor space so that the homes always feel very spacious.
The best ventilation – As homes are being built in every nook and corner of the city, it is becoming exceedingly difficult for the homes to receive natural light and fresh air. Linear design architecture of Adarsh Greens, ensures that every home in this project receives adequate sunlight and proper ventilation.
Excellent connectivity – Adarsh Greens' location has excellent connectivity as this is located at the crux of Kogilu, Thanisandra Road and Bellary Road near several existing as well as upcoming communities. This location is just 20 minutes away from the thriving Manyata Tech Park. Also, the other nearby locations are Kempegowda International Airport, Aster CMI Hospital, Columbia Asia Hospital, Galleria Mall, Elements Mall, Garuda Mall, Esteem Mall, Kirloskar Tech Park, Karle SEZ, The HDFC School, Greenfield Public School and Delhi Public School.
Availability of attractive and convenient amenities– There are 40+ attractive amenities available at Adarsh Greens. Some of the major ones include landscaped gardens, a fully-equipped clubhouse, recreation rooms, swimming pools, children's play area, sports courts at outdoor locations within the project premises, a spacious party hall and very meticulously planned safety and security parameters. Thus, this top-notch residential project is indeed elite and special.
The bottom line 
Adarsh Greens is an affordable yet premium segment home at a promising location in North Bengaluru. Purchasing a home in this prestigious project would indeed be one of the wisest property investment decisions on your end.