Own a burgeoning lifestyle by possessing a property in Adarsh Sanctuary
September 20th, 2021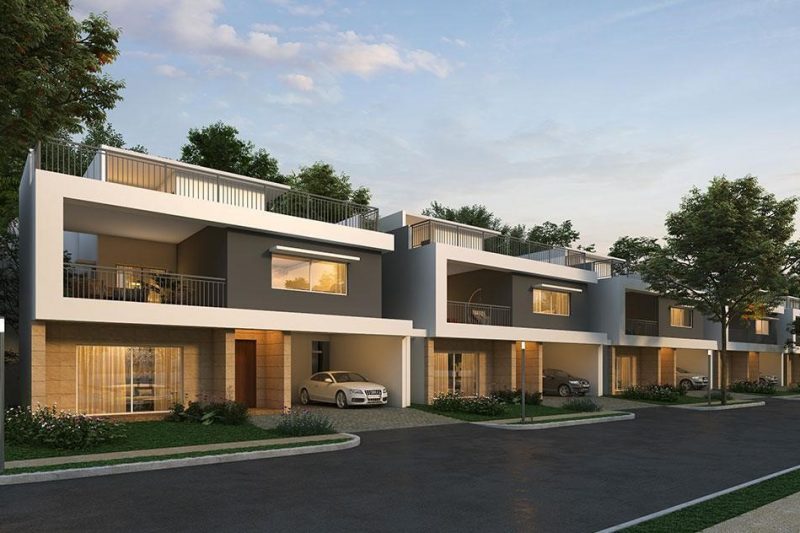 Adarsh Group is a renowned name in the real estate industry. After the successful accomplishment of several high-end real estate projects, the group's luxurious township by the name of Adarsh Sanctuary having 172 ultra-luxurious villa township offer greenery and tranquility all around giving an exotic lifestyle to its residents.
Adarsh Sanctuary is located off Sarjapura Main Road (Kodathi) in Bengaluru. This being one of the very few properties that are accessible from the three major IT hubs of Bengaluru – Whitefield, Electronic City and Marathahalli-Outer Ring Road is undoubtedly a location with a strategic advantage. This premium residential project is surely an imperative addition to the sprawling and luxurious residential portfolio of Adarsh Group.
Adarsh Sanctuary is spread over a total area of 21 acres and encompasses ultra-luxurious 3 & 4 BHK units. The amenities are divided very strategically into zones that are multi-faceted. The township has all the elements of recreation, wellbeing and adventure very classily encompassed into this property that make this very suitable amongst those looking to invest in premium and ultra-luxurious living. The best part is that the property has been naturally blessed with a lush teak grove across an area of 12000 square feet. This would make it a very conducive atmosphere for the homebuyers to live in this property.
Major amenities that Adarsh Sanctuary offer
The major amenities that Adarsh Sanctuary offers are gym, health club & spa, badminton, yoga, squash, pool table, indoor games, table tennis, multipurpose hall, swimming pools, multiplay court, outdoor fitness station, teak grove trails, forest park, meditation plaza, tree house, fragrant garden, Koi pond, open lawns, pet park, pavilions, amphitheater, adventurous play park, tot lot & party lawn with barbeque.
All of the above amenities would bring in a lot of comfort and luxury to the life of the residents.
The reasons would give you a burgeoning lifestyle in Adarsh Sanctuary 
The major reasons why you should choose to own a house in Adarsh Sanctuary are
Quality construction – Adarsh Sanctuary have the best quality construction with the utilization of the best quality raw materials, furnishings, fittings and accessories that define a perfect luxury home.
Space – Adarsh Sanctuary villas are built spaciously for giving its residents a luxurious and comfortable living.
Location – Luxury is also defined by the property's location. Adarsh Sanctuary's location is coveted and aspirational. Sanctuary is one of the premium properties that is very easily accessible from the three major IT hubs of Bengaluru – Marathhalli, Whitefield and Electronic City.
Neighborhood – Adarsh Sanctuary offers best facilities within the premises and premium neighborhood.
The above are only a few of the good reasons why you should own a burgeoning lifestyle by possessing a property in Adarsh Sanctuary.