Investing in Luxury Apartments: Why They Are Worth the Price.
July 18th, 2023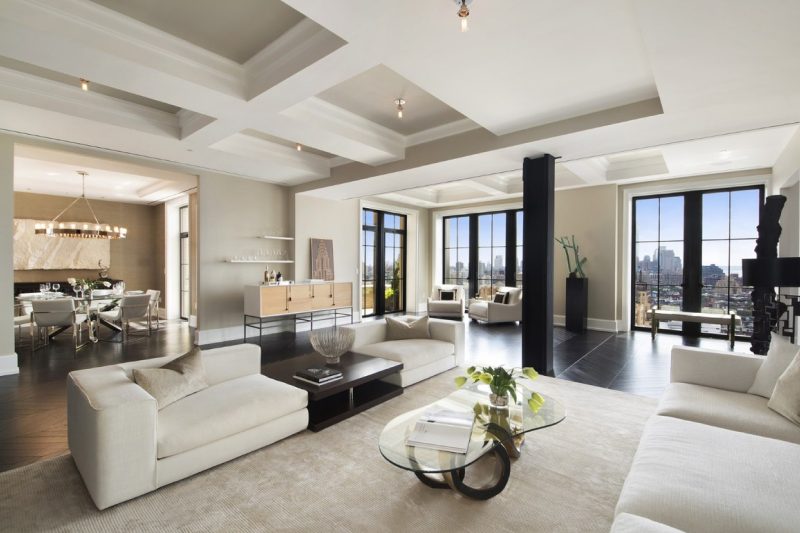 When it comes to finding a new home, the age-old question of budget versus luxury often arises. Is it financially wise to spend more and invest in a premium luxury apartment, or is a mid-range budget home more practical? While this debate has been ongoing, there's one  Group that aims to change the narrative and shed light on the untapped advantages of luxury living – Adarsh Group's Premia Apartments. 
From lavish amenities to impeccable design, these premium luxury apartments redefine the home concept. Let's delve into the various benefits of investing in luxury apartments. 
Advantages of Investing in Luxury Apartments 
Affluent Community to Live 
Luxury apartments not only offer residents an impressive range of recreational facilities but also foster an environment where like-minded individuals can connect and build meaningful friendships. 
From forming communities to organising book clubs or cooking clubs, residents have the opportunity to bond over shared interests while enjoying the exceptional amenities provided by these upscale residences.
Modern and State-of-art Amenities 
Investing in a luxurious apartment like Adarsh Premia offers a multitude of activities and facilities that cater to the entertainment and well-being of residents. With sprawling green landscapes, well-maintained water treatment plants, and efficient sewage treatment facilities, living in a luxury condo ensures a high standard of living. 
Moreover, these apartments provide an array of amenities, such as a fully equipped gymnasium, a clubhouse featuring swimming pools and restaurants, family entertainment centres, and more. 
Natural and Calm Surroundings

 
Premium luxury apartments set themselves apart by seamlessly including natural surroundings and incorporating eco-friendly measures such as zero discharge, rainwater harvesting, and solar heating. Such apartments are designed to blend with their environment harmoniously, optimising the use of natural lighting and fresh air. 
Incorporating expansive greenery and water bodies adds decorative elements and provides a refreshing and invigorating ambience.  
Furthermore, luxury apartments from reputable builders, like Adarsh Group, often receive Green Building certification, which contributes positively to the surrounding ecosystem. 
Premium luxury apartments prioritise the implementation of home automation systems, along with the presence of trained security guards who patrol the grounds 24/7. Additionally, security cameras and other surveillance mechanisms should be readily available. It is common for most luxury apartments, particularly those in gated communities, to offer round-the-clock monitoring and surveillance and thorough checks on non-residents at all access points of the premises. 
A premium luxury apartment is known for its generous space and unparalleled comfort. The exquisite living spaces, crafted by reputed builders, offer the perfect blend of opulence and tranquillity. Picture a vast living room where you can entertain your friends in style, a meticulously designed modular kitchen that lets you whip up your favourite meals easily, and a spacious master bedroom that becomes your haven for rest and relaxation. Moreover, luxury gated communities offer even more advantages, such as beautifully landscaped gardens, invigorating jogging tracks, and ample parking facilities. 
Enhance the appeal of your property with top-notch amenities and superior finishes, ensuring it stands out amongst the competition when it comes time to put it on sale. Furthermore, if you intend to rent it out, you'll attract a higher rental yield and secure a quality tenant who will take excellent care of your stunning property.
By investing in a luxury apartment such as Adarsh Premia, you acquire a prestigious residence and ensure a smart investment for the future. Don't settle for a mid-range budget home when you can enjoy the hallmarks of a luxury apartment that guarantees long-term value and financial security. 
Spend The Luxurious Life in Adarsh Premia – Get The Best
Adarsh Premia, located in the second stage of Banashankari, offers an exceptional living experience with top-notch amenities, expansive open spaces, and stunning landscape designs. Situated at the heart of South Bengaluru, this residential community ensures you are never too far away from anything. It is surrounded by seven educational institutions, three malls, four hospitals, six tech parks, and the Banashankari metro station; Adarsh Premia provides unparalleled convenience. Stepping into the apartment complex, you will instantly feel transported to a world of its own.
Adarsh Group's residential properties are designed to prioritise comfort, accessibility, and luxury for homeowners. Your well-being is of utmost importance, and our premises offer a range of fitness and wellness facilities. Whether it's a leisurely swim, daily workout sessions, regular yoga, or access to health clubs, Adarsh Premia ensures that your fitness and health needs are met.
So, if you've ever wondered whether a luxury apartment is worth the extra investment. Yes, it is. You can invest in luxury apartments to gain all the benefits mentioned above. Contact us for the site visit.