How Adarsh Crest Luxury Apartments Are Perfect for Your Family and Kids?
December 14th, 2022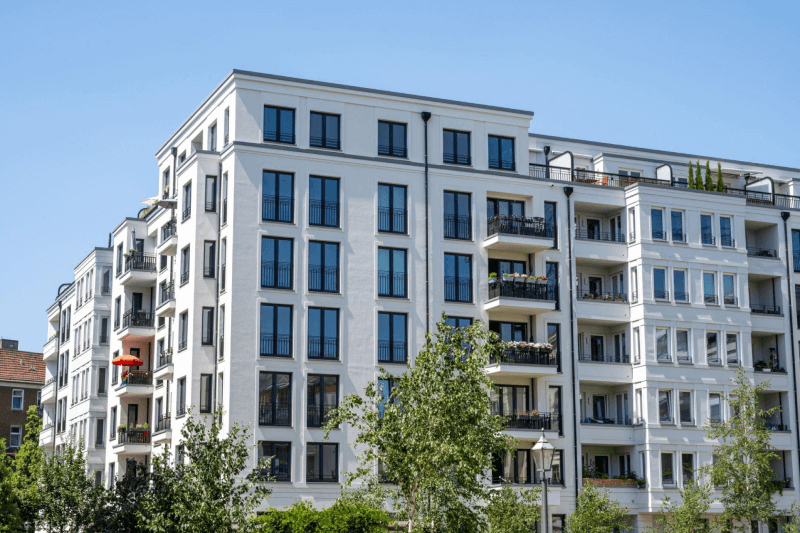 If you are thinking of moving into your new home with your family and kids, Adarsh Crest Luxury Apartments is your perfect destination for premium living. Nestled in the heart of North Bangalore, these apartments in Hebbal offer exquisite living that accommodates entertainment and activities that are ideal for families and kids.
A project by the Adarsh Group, Adarsh Crest apartments has infused exclusivity with flexibility so that you can buy a home that promises peaceful living for you and your family. With easy connectivity to the significant spots of the city and quick access to hospitals, schools, and basic amenities, you are only minutes away from necessities or conveyance.
Developed with the best-in-class amenities and products, Adarsh Crest apartments in Hebbal are futuristic and mindful. If you are still wondering whether this would be a good choice for you and your family, read on to find out!
Seamless Accessibility and Connectivity
Adarsh Crest Luxury Apartments are located at a prime location, from where you can visit the significant arterial roads of Bangalore and entertainment hubs quickly. It is near the famous Kempegowda International Airport and Tech Parks such as Manyata Tech Park, Central Business District, and others.
Therefore, you will be able to reach your workplace easily. If you have kids who go to school or college, these apartments in Hebbal are close to important parts of Bangalore, such as Sahakar Nagar, Malleshwaram, Dollars Colony, Rajajinagar, and Yeshwantpur; hence they can easily commute as well.
Apart from this, several well-established restaurants and dining halls, retail malls, and grocery places are within walking distance so you need to travel to another neighbourhood to get the basic necessities.
2 Bhk and 3 Bhk Luxury Apartments for Families
Adarsh Crest apartments have been built keeping in mind modern families that look for a dynamic urban living experience. Expanded across an area of 3.75 acres, Adarsh Crest has 203 residential units, and you can opt for 2 BHK or 3 BHK apartments.
While the 2 BHK apartments cover an area of 1283 sq. ft. to 1375 sq. ft., the 3 BHK apartments cover an area of 1857 sq. ft. to 2054 sq. ft. These apartments are built with the finest engineers in the industry and architectures who incorporate modern aesthetic styles.
Prioritize Leisure and Well-being
Every family looks forward to spending time together at weekends or indulging in sports or mindful activities to stay fit. Adarsh Crest offers an elaborate range of indoor and outdoor amenities such as a skating rink, swimming pool, curated parks, jogging parks, spas, and party halls.
There is a children's playground as well within the complex for kids to play and amphitheatres for families to come together and indulge in entertainment pursuits. The rejuvenating surroundings and gardens also offer the vivid joy of walking with friendly neighbours or getting together for a get-together at the party hall.
Adarsh Crest gives you the opportunity to be a part of a community that can come together and experience a premium living experience with their families and loved ones!
Finest Decor and Security
Adarsh Group projects prioritize safety and security and have 24/7 surveillance systems in place for all projects. Similarly, Adarsh Crest Luxury Apartments have robust security. Every apartment is furnished with premium quality products and safe electrical switches and connectors.
The master bedrooms, dining rooms, and bathrooms are made with an urban undertone and echo regality. Your family can indulge in luxury living and experience the best-in-class services and amenities at Adarsh Crest.
Symbiotic Living for Your Family and Kids at Adarsh Crest
Come experience elegance and luxury as we bring you an aesthetic and responsible residential complex that exceeds your expectations and is perfect for your family and kids.
With possessions lined up for 2025, the Adarsh Crest project has secured BBMP and RERA approvals and other compliance measures within schedule.
If you are looking for a place you can call home and create memories with your family that you can cherish forever, you must check out these apartments in Hebbal. The greenery and amenities offer a pristine outdoor experience, while the furnishings and premium decor offer a luxurious living experience.
Within a short distance from the city, a pristine residential apartment that accommodates all necessities and amenities of high-end sustainable living; book your apartment at Adarsh Crest today!
To learn more or make bookings, you can dial us at +91 63649 21355 or simply drop in a mail at sales@adarshdevelopers.com, and our customer service team will be happy to assist you.