Dreaming of a Luxurious Villa Lifestyle? Take a Look at Adarsh Tranqville's Villas for Sale in Hennur
December 21st, 2022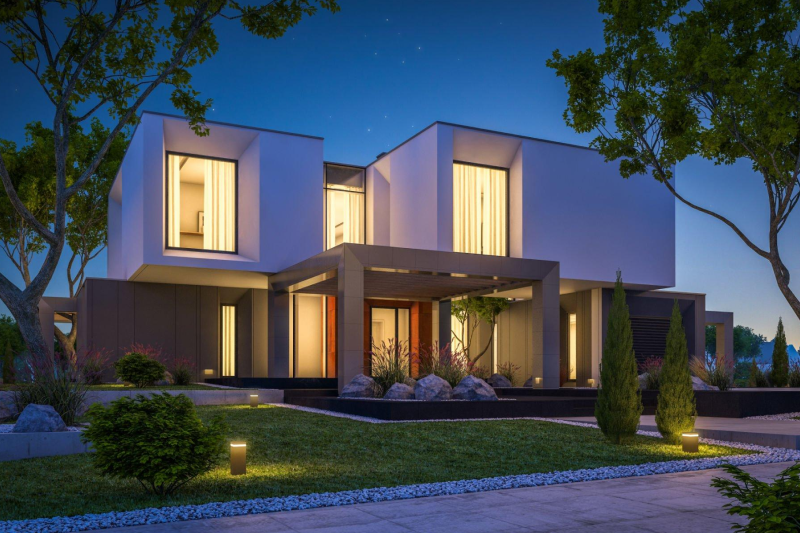 A premium living experience is not only desirable but brings along a taste and class that one can cherish forever. Emerging as a posh neighbourhood in Bangalore, the Villas for Sale in Hennur have steep demand and are available at competitive prices due to the exuberant luxury that comes along with the property. 
From urban connectivity to a lavish, private lifestyle, these villas offer a symbiotic synchrony that is unparalleled and elite. The elite community of Adarsh Tranqville, with its state-of-the-art architectural designs and luxury, is the brainchild of Adarsh Group, which has been excelling in real-estate development. 
If you are dreaming of a luxurious villa lifestyle but haven't found the perfect villa that aligns with your vision, Adarsh Tranqville will check all the boxes and offer you the ultimate opportunity to upgrade your lifestyle in an exquisite manner. 
Living in a villa not only incorporates luxury into your lifestyle but also amplifies your status in society, infusing that sense of belief and confidence into your ways of living. Adarsh Group has been in the real estate business for decades and has made a name of its own!
Stepping into a villa that is built royally by the Adarsh Group will heighten your family status and establish an identity in your community. Adarsh Tranqville is royal in every aspect, from manicured landscaping to captivating gardens and extravagant decor. Such elegance and luxury will redefine your abode and lifestyle. 
Secure Community and Luxury Re-defined
Adarsh Tranqville is a safe community with an expanse of 14 acres, hosting 106 villas. Each villa is provided with extensive services and amenities such as robust 24/7 security protocols, round-the-clock access control, an elite walk-in wardrobe, a large parking area for two cars, and an air-conditioned gymnasium to stay in shape. 
The villas have a built-up area of 4337 sq. ft and come with a site area of 3445 sq. ft, designed with modern architectural trends and western design. These spacious villas come with a 50ft. long garden and a backyard expanding about 46 ft., endowed with lush greenery. 
Such spacious design and open area will help you host barbecue parties in your backyard, simply enjoy solitude on a winter afternoon, or spend time with your family without any external disturbance. 
Amongst the several luxurious amenities included in Adarsh Tranqville, some are the spa and the health club, billiards and snooker, communal rooms along with multipurpose halls, and so on. 
These villas for sale in Hennur offer excellent connectivity to the rest of Bangalore and are conveniently located. As one of the major spots of Bangalore, Hennur has several buses connecting to Shivaji Nagar Bus Depot, Baiyappanahalli Metro Station, and so on. Cabs and auto rickshaws are also easily available to help residents of Adarsh Tranqville commute to different parts of the city. 
There are well-known educational institutes, hospitals, and entertainment hubs as well in close proximity to Adarsh Tranqville so that you do not have to travel for hours or dread Bangalore to reach your destination. 
Luxurious premium villas at Adarsh Tranqville offer high-end facilities and quality service to ensure the inhabitants can experience the bliss of a luxurious villa lifestyle. Residents have access to 24/7 water, electricity, safe network connectivity, and maintenance services to offer an easy lifestyle that you can enjoy stress-free. 
Experience Grandeur at Adarsh Tranqville!
With all the possible amenities one could dream of in a luxurious villa and spotless maintenance services, Adarsh Tranqville has become the ultimate destination for ardent lovers of a luxurious lifestyle in Bangalore. These villas for sale in Hennur are exclusive with convenience. 
You can experience the serene ambience of Adarsh Tranqville, disconnecting from the chaos of the city. Being in real estate development since 1988 and having served over 50,000+ clients, Adarsh Group has made luxury villas dynamic and premium. The high-end decor of these villas and the quotient of comfort transform your lifestyle from a basic to an extraordinary one. 
Indulge in premium finishes and captivating comfort as you step into Adarsh Tranqville villas, curated to perfection by our experienced team of designers and engineers. To learn more about us or enquire, email us at sales@adarshdevelopers.com or simply call us at +91  63649 21355.