Soothe your finer senses by owning an abode at Adarsh Premia
June 15th, 2021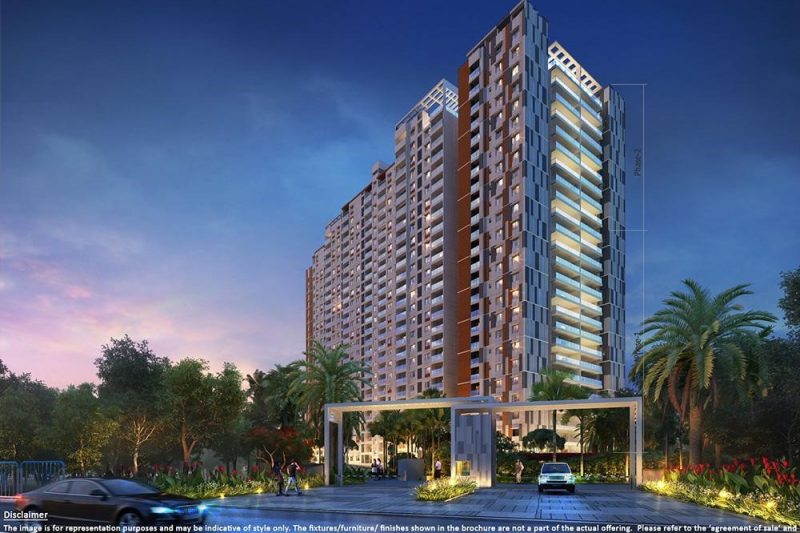 Adarsh Premia is a high-end luxurious residential project by Adarsh Group that is curated and designed to pamper your finer senses. This project offers spacious and well-planned 3 and 4 BHK that is a synonym of refined luxury. This high-rise luxurious project is built for a select few elite families who very well understands what fine living is. The homes here in this lavish residential project are well-defined with all the luxurious amenities and also topped up with certain life-enhancing features. Adarsh Premia has a very strategic location at Banashankri (second stage). The residences are very close to all the institutions that a family usually needs like schools, colleges and hospitals. The nearest metro station is less than 12 minutes' drive from the project.
Adarsh Premia has a world-class infrastructure and the best of all the modern amenities for a fulfilling living. A luxury living experience is not just determined by a single attribute, this is a culmination of several opulent features that work in conjunction to give you the best that you deserve. The definition of a luxury home is one that spoils the residents with several lavish conveniences. While each and every feature of an apartment in Adarsh Premia defines luxury in a unique way, the numerous amenities for luxury allow every apartment in the project to stand out to be a special one with a genuine tag of a luxurious apartment.
Space is one of the very straightforward features that distinguish extreme luxury from the ordinary. The bigger space, the better is the enjoyment that you receive out of it. All the necessary fitness/sports facilities are present in modern residency premises as this is very crucial for a healthy lifestyle. The facilities like a fully-equipped gymnasium, a badminton court, a jogging trail, a meditation pavilion, Zen Garden, Grand Lawn, children's playing area etc. in Adarsh Premia makes it a suitable residential project to sustain a healthy lifestyle. The scenic view from Adarsh Premia is breathtaking. The expanse of lush green and the beautiful glimpse of nature redefines luxury in the best way. An awesome scenic beauty from the apartments' balconies in Adarsh Premia tends to stimulate all the pleasant hormones in your body & mind and help you relax every bit of the time you spend in your luxurious apartment here.
World-class recreation and convenience facilities in Adarsh Premia
The several world-class amenities available in Adarsh Premia would redefine the way you live. A well-maintained swimming pool, a well-equipped gym, a Yoga/Aerobics room, a Health club with the facility of Jacuzzi, Table tennis in the activity room, Pool table in the activity room, a well-stocked Library, a Tennis court, a Community hall for gatherings, meetings and functions are some of the major amenities in Adarsh Premia that makes your life easier and more enjoyable. All these recreational facilities and amenities along with offering a lot of conveniences to lead a high-quality life also increases the visual appeal & ambience of the entire premises of Adarsh Premia.
Conclusion
The world-class premises and the luxurious apartments of Adarsh Premia make it one of the VIP residential addresses in Bengaluru. If you are looking forward to enjoying a lavish living experience, then this is the address where you should own your dream abode.