Adarsh Astria – Redefine & Rediscover Fine Living with Ultimate Comfort
July 15th, 2021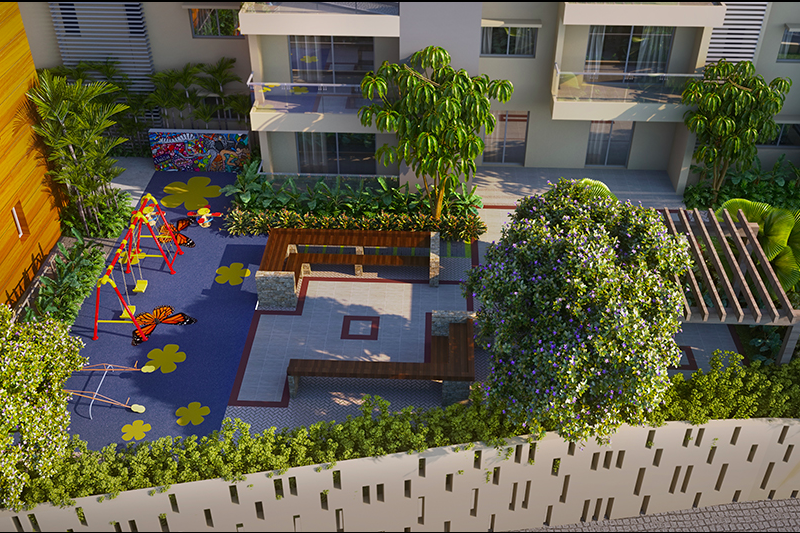 Adarsh Astria is a luxurious residential project by the renowned and trusted Adarsh Group and is located in a prime location of Banashankari Stage II – one amongst the oldest and most well-connected suburbs of Bengaluru. High on sophistication, novelty, and style; this project is at par with the trending global lifestyle luxuries. A classy theme and a pleasing design have surely made this project stand out as one of the most sought-after properties amongst home buyers.
Adarsh Astria well defines boutique living and the residential project is intelligently planned for a few privileged homebuyers. Located in a serene surrounding amidst a lot of green areas, there are 39 very smartly designed 2 and 3 BHK soulful and vibrant residences that redefine healthy and peaceful living. The serenity of 60% green spaces within the project, ample sunlight and all the necessary amenities that are required for maintaining a premium lifestyle are present in Adarsh Astria.
Away from the maddening hustle & bustle of the main city, you would find a quiet and peaceful environment within its premises. This would be a perfect living space for folks from all walks of life and not just a retreat for people who have retired and want to live a peaceful living.
At Adarsh Astria, not even a single square inch is wasted and every home is well-designed for providing maximum space utilization, privacy and ventilation. Let us have a quick look at how Adarsh Astria has been very carefully designed for comfortable living.
Adequate ventilation in every home
Fresh air forms the essence of life. This is a fact that makes natural ventilation in a home a very important aspect of a well-planned house. A house that is well-ventilated can always enjoy lower temperatures due to the seamless flow of air between the outdoors and indoors. Thus, in turn, it partially or completely eliminates the dependency on more fans & ACs, cutting down considerably the pesky power bills. This would contribute to saving your maintenance costs considerably.
Doing away with the monotony of high-rises/elevation
The overall aesthetics of a building usually matters on your preference for a perfect home that offers fulfilling living. At Adarsh Astria, the low-rise structures break the monotony attached with big elevations. So, these houses do not appear like a large mass of visible balconies & more concrete than green space. For those of you who are looking for more breathing spaces with more green spaces, Adarsh Astria can appear to be the perfect project for you.
Lively natural light for creating more vibrant livable spaces
This goes without saying that natural sunlight is a great energy source as this keeps you keep healthy & also improve your overall productivity. When your house is flooded with a lot of sunlight, there is absolutely no requirement of switching on the lights in your room during the daytime. While you enjoy the delightful sunlight and enhance your well-being and productivity, you are also considerably helping the environment in reducing your carbon footprint and also saving big on your power bills.
Eliminating buildings that are being overshadowed by one another
There is no dearth of residential apartments where the shadow of one building falls on the other buildings for most of the day. This restricts the adequate access of natural sunlight to the lower floors. At Adarsh Astria, every home is specially designed to eliminate this problem by the implementation of advanced engineering.
Privacy is given utmost importance while designing the unit layouts
Most of you must be dedicating a lot of time to social interactions, be it at your workplace or anywhere outside. This is obvious that your home is the most personal space that you have and so you would never want to compromise with your privacy or would like any kind of interference. At Adarsh Astria, we have designed the homes in such a way that it gives you the freedom of doing whatever you wish to pursue with the right level of privacy where no other curious neighbor has a chance to peep into your personal life.
A long list of lifestyle amenities
Adarsh Astria is furnished with all the modern amenities for its residents like a multi-play court, kids play area, meditative Zen garden, jogging track, floral walk, activity zone, youth corner, party lawn, multi-purpose hall, bamboo garden and gymnasium. All these amenities within the residential premises of Adarsh Astria ensure that you get the most premium lifestyle owning a house out here without even having the need to step out of the residential complex.
Conclusion
All the above pointers surely would make you aware of the specialties of Adarsh Astria. So, if you are looking for a quality lifestyle in and around Bengaluru, then this is the project you can consider for possessing your dream abode.
The sentence gives the feeling that, project is completed