You've Bought A House – Now What? Here Are 8 Excellent Ideas For First Time Home Décor
October 23rd, 2020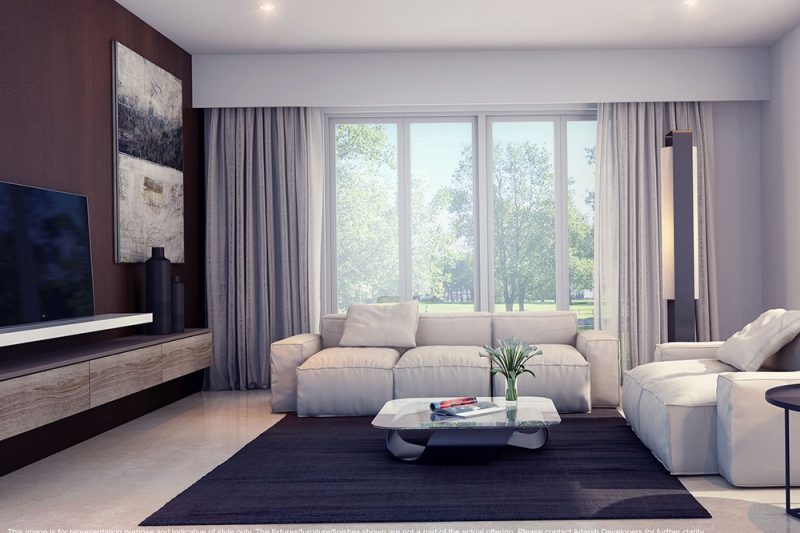 Buying a new home is always an exciting experience. Getting a place that you can call your own and reside in with your loved ones is a dream come true. However, the heavy-lifting begins once the purchase part is over. It is time now to decorate your beautiful abode. So, if you are confused about first-time home décor, here are 8 handy tips for you:
Choose the right wall paint
Getting the color combination of your house is crucial. So, make sure you get the right paint shades and wallpapers for your house. Decide on the kind of vibe you want in your home. Accordingly, you can choose a warm or cool color palette for the walls.
Go for gorgeous lighting
Bright and tasteful lighting can lend a warm charm to your house. A centerpiece chandelier for your living room is a luxurious lighting choice. Opt for yellow lights to add to the beauty of the rooms. The material of the lighting fixtures is just as important as the kind of lighting you opt for.
Focus on getting a cozy bed
What could be better for your bedroom than a luxurious, soft bed? Concentrate on the shape of the bed and the kind of materials you choose. Whether its plush silk or soft cotton, the material making up your bed sheets and pillow covers shape the personality of your room.
Textiles can contribute a lot
You have a lot of opportunities of playing around with different textiles in your home décor. Go for different textiles for your curtains. Add a fine handmade rug to beautify the floors. Different colors, shapes, and sizes of various textiles can accessorize your house perfectly. Textiles can be used innovatively for the following home décor items:
Bedspreads
Tablecloths and table napkins
Towels
Cushion covers and blankets
Let the art speak
If you are looking to add some character to your home décor, tasteful art is your best bet. It is the perfect way to fill up the empty spaces on the walls when you are kicking off the décor in your new house. You can choose bold colors or simple black and white artwork as per the overall décor of the house.
Go for greenery
An easy trick for new homeowners is to add a fresh breath of life to your house with gorgeous indoor plants. Choose low-maintenance potted plants like the spider plant, weeping fig, or philodendron. Use beautiful potting options like an earthen pot or a glass container.
A luxurious sofa adds charm
The one piece of furniture you need to pay the most attention to is the sofa in your living room. It is what adds definition and elegance to your new home. Depending on the size of your living room, you can decide on the size and build of the sofa. Make sure it is a comfortable piece of furniture for you as well as your guests to sit on.
Stay true to your tastes
Last but not least, it is important to incorporate your style and preferences while designing your first-time home décor. Your roots and personality should influence the kind of décor items you choose. This makes your house exude your soul and spirit.
Thus, following these simple tips and tricks can be extremely useful in making your home look comfortable and luxurious. The architectural excellence of the properties designed by Adarsh Group can help you take a step closer to your dream home. Situated in serene locales and surrounded by the beauty of nature, these houses can make for an amazing home for you to live in with your loved ones.