Work from Home Culture to Encourage People to Invest in More Spacious Homes. Here's How:
July 15th, 2020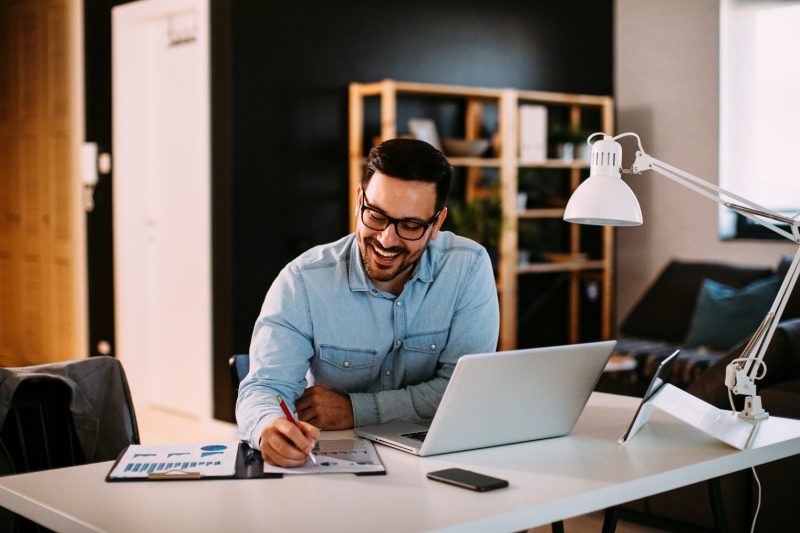 COVID-19 is about to send the real estate sector into a topsy-turvy.
While commercial real estate has always been more dominant and lucrative than residential real estate, the market is quickly changing.
The Start of a New Era?
The Chairman of ANAROCK Property Consultants, Anuj Puri mentioned that the concept of work-from-home might end up becoming the next fulcrum when it comes to making decisions regarding a house purchase. He further underlined that with the growth of the work-from-home culture, a great number of people might now choose to settle down in more affordable, but spacious residential units in relatively lesser central regions.
While environmentalists cheered as stay-at-home orders improved pollution levels and wildlife health, businesses noticed reduced costs by having employees work at home.
Businesses the world over are reporting an all-time high demand for remote work policies. Rental office space occupancy has declined by more than 30%, with projections estimating that number is unlikely to return to normal levels anytime in the next 1-2 years.
IT titans such as Tata Consultancy Services are reported to be moving 75% of their workforce to WFH programs by 2025. Other firms are following suit, and surrendering office spaces as a result. But where are employees now setting up their desks?
Bigger, Better Homes at Affordable Prices
Faced with job losses, salary reductions, and a teetering economy, employees are looking towards the city outskirts for affordable homes. And rather than settling for small homes in this uncertain economy, home-buyers are going big instead.
Why? Let's look at some numbers.
As of 2020, 1000 square feet of land in Delhi sells for Rs. 88 Lakh within city limits, and for Rs. 37 Lakh on the outskirts.
In Mumbai, the same sells for Rs. 88 Lakh within city limits, and for Rs. 37 Lakh outside.
The same sells in Bangalore for Rs. 69 Lakh within city limits, while selling at Rs. 43 Lakh in the outskirts.
The same pattern exists all over India.
In major cities, there is more than a 50% price difference in purchasing homes within the city limits versus the outskirts.
The price difference is significant for rentals as well. While renting in the outskirts has always been economically feasible, the price incentive for anyone to outright purchase a home in this economy is staggering right now.
A 5-year rental outgo in the city amounts to 27%-52% of total property cost in the outskirts for any of the top 3 cities in India. As employees purchase homes far away from their offices, they will still need abundant home-space to convert into their personal work-spaces. Developers and builders are taking note of this demand and integrating this into their plans accordingly. Rather than going for small homes, larger homes are suddenly more feasible.
All of this culminates in a rational, affordable reason to purchase bigger, spacious homes in the city outskirts at more affordable prices than ever before.
Bringing it All Together
In short, COVID-19 has caused a big drop in the demand for office space, and caused a big boom in the demand for residential home space even despite economic woes. Minimizing costs is essential in an uncertain economy making WFH policies paramount. These WFH policies then result in the purchase of large, spacious homes in the outskirts as a reasonable, rational measure for many.
With work-life balance reaching an all-time low and environmental concern being at an all-time high, recent events have only acted as a catalyst for the trends to shift this way. The long-term market trends were already pushing against the concept of a traditional office life
Unlike many other industries looking at a downfall from recent events and policies, the real estate sector is set to see a boom, a necessary boom that is a result of adapting to an uncertain economy.
"While sufficient supply currently exists in most of the peripheries, this new demand will eventually also dictate fresh supply," concluded AnujPuri.