The Ultimate Guide to Finding the Perfect home in JP Nagar: Apartments in JP nagar for sale, Adarsh Stratuss.
March 24th, 2023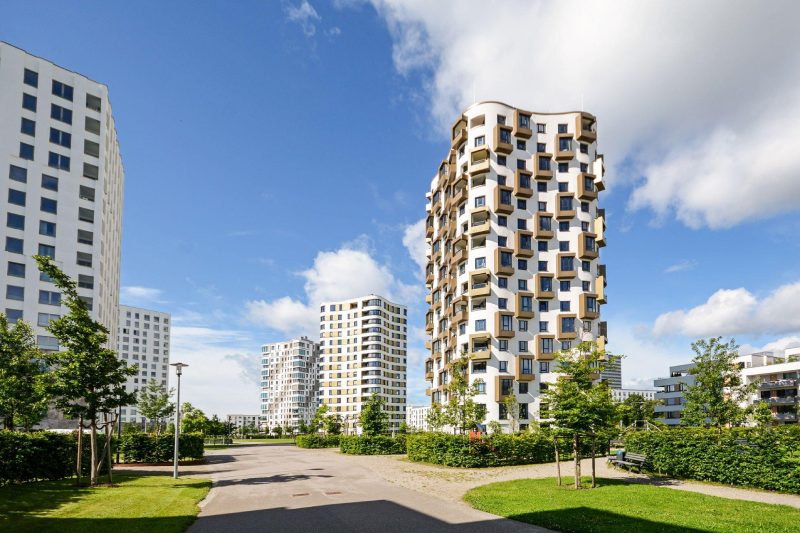 Are you looking to buy a beautiful apartment in Bangalore's JP Nagar? With so many options and developers in the market, deciding which one to go for can be overwhelming. But you can rest assured that with the help of our guide, you can make the most out of your purchase. Moreover, you can access the best amenities and facilities with apartments in JP Nagar- Adarsh Stratuss. 
Before buying your dream home in JP Nagar, Bangalore, let's understand everything you need to consider. 
After a thorough investigation into the real estate industry of JP Nagar, you'll discover a wealth of options you never knew existed – allowing you to make smarter decisions and find the apartments that offer the most financial and material benefit. Adarsh Stratuss apartments in JP Nagar are a perfect choice, designed with great detail to make your living peaceful and luxurious. So investigate the possibilities and find the right fit for you! 
Analyze The Apartment's Resale Worth.
When purchasing apartments in JP Nagar for sale,  it is wise to consider the future and determine the unit's potential resale worth well in advance. There are numerous desirable neighbourhoods in Bangalore, like JP Nagar, where houses have high resale prices.
Check for Parameters Inside the BBMP Restrictions.
Purchasing apartments in JP Nagar for sale within BBMP limitations is advisable. Each property is assigned a PID number, commonly called a property identification number. This is unique for each BBMP-governed property. This number can be dialled for any property-related inquiries to protect the property. 
Every project of Adarsh Developers, including the Adarsh Stratuss, has a PID number and is also RERA-approved, which gives you complete assurance that the unit is under BBMP restrictions.  
Assess The Location of the Property to Ensure Accessibility
The location of the apartments in JP Nagar determines the value you wish to purchase. The price may be higher if you intend to purchase an apartment within the city. But, if you intend to purchase an apartment on the outskirts of Bangalore, the price will be lower. Location is the primary determinant.
But, people always consider the location within the city to reach all significant hubs soon. JP Nagar is one of the fastest-growing areas of Bangalore, which has the best apartments for sale. Adarsh stratuss, located in the heart of JP Nagar, provides all basic amenities with close proximity to all significant centres of the city. 
Your Wait is Over For a Grand Apartment in JP Nagar with Adarsh Stratuss Premium Facilities 
Adarsh Stratuss, a 30 storeys building, offers a view that reaches for miles. The restricted 3 BHK ultra-luxury condos in Bengaluru's excellent location grant you access to the life you've always desired. Your wait is at an end. The facade's white hues reflect simplicity. The grey metallic panels glimmer during the day. 
Project Highlights: 
Gymnasium 

Swimming Pool 

Private Terrace Garden 

Courtyard Garden 

24X7  Surveillance System 

The site plan: 
| | |
| --- | --- |
| Type A1 flats | 2400 sq. ft. |
| Type A2 flats | 2380 sq. ft. |
| Type A3 flats | 2410 sq. ft. |
| Type A4 flats | 2515 sq. ft. |
The grandeur of the view from one of the tallest buildings in South Bangalore, paired with a level of refinement that is highly prized by many.
Conclusion 
Buying a home in JP Nagar, Bangalore, can be an exciting and rewarding experience. As long as you conduct your research and analyse the apartment's resale worth, check for parameters inside BBMP restrictions, and assess the property's location to ensure accessibility, you can be sure you will have the perfect home for you and your family. 
Adarsh Stratuss is a great option for those looking for an ultra-luxurious lifestyle and reasonable apartments in JP Nagar. Its 30 storeys building offers all premium amenities to every resident.
So go ahead, and make your dream of owning a home in JP Nagar come true with Adarsh Stratuss! 
Learn more about this beautiful and magnificent apartment by contacting us.