The Top 5 Up-and-Coming Neighborhoods for Plots for Sale in Bangalore
March 13th, 2023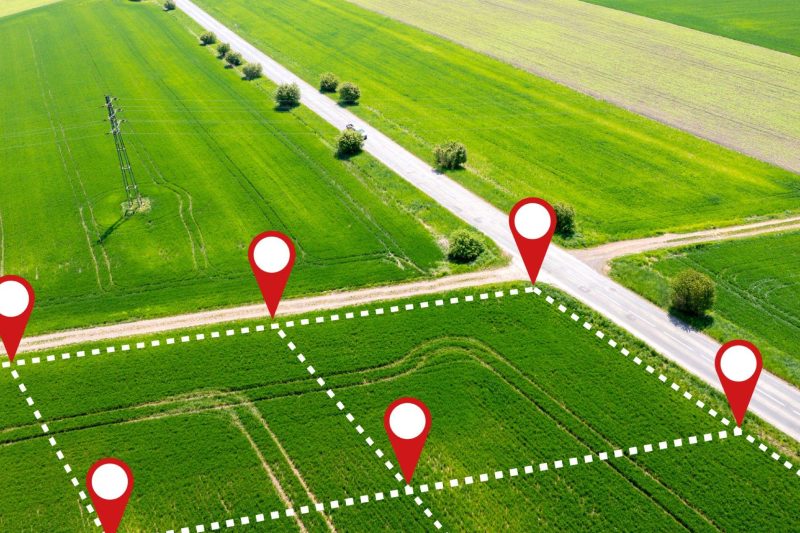 Investing in land for sale in Bangalore is an excellent way to safeguard your hard-earned money and maximise your return on investment in the future. Moreover, a plot of land in a gated community makes you feel safe and gives you access to many premium amenities. So, buying a plot in Bangalore is a great way to ensure you have a place to live in the future. 
There are many neighbourhoods in the city which is giving high returns on their plots, and many big residential projects are coming up. Here is the listing of the top 5 neighbourhoods in Bangalore that are fit for buying plots: 
Devanahalli,  North Bangalore  
The Devanahalli neighbourhood in North Bangalore is one of the newest places to buy plots for sale in Bangalore. It is becoming a centre for business and technology due to more commercial spaces coming up in the area. 
Devanhalli plots are preferred because of the following: 
Its great connectivity to all significant areas and excellent transport facilities. Both Bangalore City and the nearby suburb of Yelahanka are easy to get to by train from Devanahalli. 

Proper availability of social facilities, like schools, colleges, hospitals, temples, etc.  

The development of future infrastructure, such as the Namma metro, the proposed peripheral ring road (PRR), and so on. 

Yelahanka, North Bangalore 
Yelahanka, located in the northern part of Bangalore, is a haven of beauty in Karnataka. Because it is located approximately 3,000 feet above sea level, the weather in Yelahanka attracts more residential buyers to buy land for sale in Bangalore. As a result, the demand for real estate in Yelahanka has skyrocketed in recent years because of the following: 
Excellent connectivity to all major city hubs with proper bus lines 

Availability of good educational institutions, hospitals, railway stations, etc. 

Sarjapur Road, East Bangalore 
 It is one of the best regions to invest in real estate because it has some of the best homes with great amenities and connections.
Sarjapur Road is in the south-east part of the city, which is attracting investments because of its: 
Closeness with HSR Layout, Electronic City, IT hubs, and Hosur road. 

The hub of significant real estate developers, like Adarsh Group Developers. 

Serve as a commercial centre because of the Infosysy Headquarters, RMZ Ecoworld, Wipro Technology Parks, etc. 

Whitefield, East Bangalore 
Whitefield has transformed from a small village to the most desirable neighbourhood, which provides the best plots for sale in Bangalore. It is now an excellent place to invest money. Over time, it has become a popular place to buy property for the following reasons: 
IT hubs: Oracle, IBM, SAP, L & T, like big giants of the IT sector, has offices in the areas which give employability to lakhs of people. 

Whitefield has many apartments, business spaces, and high-end plots for sale. There are many options from reputable developers that RERA has approved.

The Whitefield main road makes getting to other parts of Bangalore easy. It also connects to the old HAL airport road and the Varthur road. The closest train stops are in Whitefield and Hoodi.

Hebbal, North Bangalore 
Hebbal is a high-end neighbourhood in North Bangalore booming with land for sale in Bangalore and gives good returns from it. The neighbourhood is on Bellary Road and Outer Ring Road, which both lead to Yelahanka and Marathahalli. 
It is famous because of the following: 
Excellent availability of residential properties, which are priced reasonably 

Proximity and connectivity to all major areas of the city 

Presence of social infrastructure, like schools, colleges etc., in the area. 
Adarsh Savana – The Luxurious Plotted Development in Bangalore 
Adarsh Savana's plotted projects provide you with the perfect opportunity to purchase a premium plot in a neighbourhood that is always in high demand, like Devanahalli and Yelahanka divisions. 
Away from the chaos of daily life, here you can relax, entertain, de-stress, and enjoy easy living with a luxurious feel. The project is in a good spot in the middle of Bangalore, near leading IT companies, global schools, the best infrastructure, health centres, and malls. 
Project Highlights: 
Development started for Phase 2, various dimensions available from 30*40 onwards starting from Rs. 60 lakhs+

99 Acres of green haven with 11 acres of lush landscaping

Lavish 44,000 sq. ft. Clubhouse with 65+ luxurious amenities

The plotted development comes in: 
| | |
| --- | --- |
| Diamond | 2400 sq. ft. |
| Ruby | 1500 sq. ft. |
| Sapphire | 1200 sq. ft. |
Magnificent entrance gateway with an asphalted 60 ft. wide road with green trees and shrubs on both sides
Conclusion 
With neighbourhoods like Devanahalli, Yelahanka, Hebbal, Sarjapur Road, and Whitefield, you have the opportunity to purchase plots in some of the most desirable locations, and Adarsh Savana's plotted projects can provide you with the perfect opportunity to invest in luxury plotted development and large rural retreats. With all these advantages, investing in land for sale in Bangalore is a great way to ensure you have a place to live in the future.
Contact us at –91 63 6492 1355 or write to us at: sales@adarshdevelopers.com
for more information on the availability of plots in Adarsh Savana.