Selling your home? Few home measures to keep in mind …
February 12th, 2018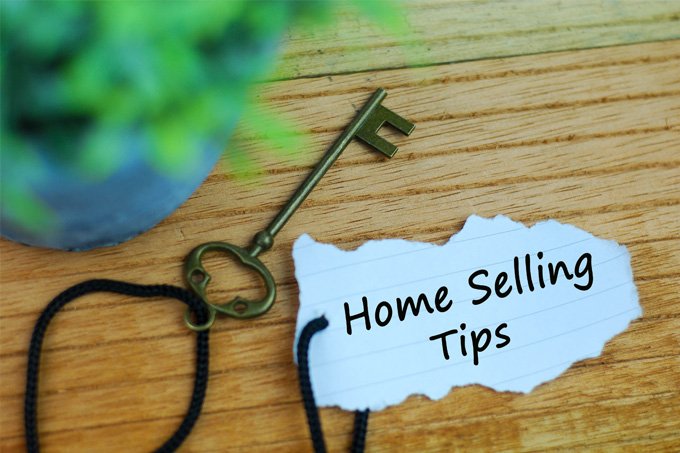 Wanting to sell your home? Not clear on where to start and where to end? Well, there are two aspects of a home that you should have in place before you decide to sell your home—one is the set of relevant documents and the other is prepping your home so it is ready for occupancy. Here, we will discuss about the later aspect.
Placing your home on the market to attract buyers is allowing for the world to judge your home, which is only natural for every buyer wants the 'best' home. Sometimes, selling your home can be an overwhelming task; too many things to accomplish in order to make your home look as new and pleasant as possible.
Here is a checklist you might want to tick off as you decide to go into the market and impress potential buyers –
Assess and segregate: First and foremost, assess the condition of your home in terms of makeover requirements. External makeover, internal makeover, pending repairs both inside and outside, cleanliness, drainage system, garden area, terrace area if you own a penthouse— all of these areas need a proper assessment. Once you have assessed, segregate the tasks based on priority and put a plan in place along with a timeline to execute and complete the prep process.
''Evaluate each room and note the necessary objectives to be accomplished, room-wise''
Maintenance and Repairs: Ensure all maintenance and repair requirements are completely taken care of. Everything from switch boards to plug-points, doorbells, doorknobs, lights, fans and ventilators should be repaired or replaced. Negligence on these things could trigger doubt in the buyers' mind resulting in a negative impression.
Interior outlook: Buyers should be awed with the first look; the first impression says it all and for this to be achieved your interiors should look well placed and good. Remove excess furniture in the living and dining rooms when you invite buyers for a first look, excess furniture can make the home look like its screaming for space. The kitchen should be spic and span, remember, the kitchen speaks a lot about your maintenance habits. Avoid too many wall arts or paintings as you will need to exhibit a de-personalised and neutral look for potential buyers. As far as interiors are concerned, lesser and simpler decors help buyers know the exact nature of the home. In one word, your home and every single room in it should look -Inviting!
Green breeds freshness: Small potted plants are an all time favourite, so if possible, decorate both your interior and exterior with potted plants of different varieties. Floral plants are of course a great choice. Apart from providing natural beauty, plants bring in that vibe of freshness to your home.
''Your home should be inviting and pleasant so add things that give the desired combination''
Walls and Flooring: The walls and ceiling definitely need a re-coating, choose favourable and neutral shades for you never know the likes and dislikes of potential buyers. Buyers should feel pleasant as they stare at the walls and ceilings. The flooring needs to be absolutely perfect and clean. Take time to dust and clean everything from windows, to blinds, ceilings, walls, fans and AC vents.
Bathrooms make or break: A bathroom can make or break a deal in an instant. Often potential buyers are fine with everything until they take a look at the bathroom, either it is too congested or is found wanting on cleanliness. Ensure your bathroom is made as clean as possible and remove everything inside except the permanent fixtures, a hand-wash and a couple of clean towels. Also, doubly ensure the toilet system is in perfect working condition, this can prove a disaster for an otherwise good-looking home.

Showcase special attractions: For all homes that have special additions such as children's room, a study and mini library, feel free to showcase this with much enthusiasm. Additional spaces in a home are a big plus and they even speak about broad outlook. In case you have installed an overhead tank or constructed an extra washroom, mention these additional ''delights'' as part of the overall package.
Garden and Yards: For home owners who own a garden and yard it can be a great advantage. A well-maintained garden and yard speak high of the care and attention given to the home adding further value. Flaunt your garden and impress buyers with a great mix of different plants, nobody says ''no'' to nature!

Ready before pitching: Perhaps, the biggest mistake you could make is to make a sales pitch even before the home is ready. Sometimes, we are in a haste to sell or perhaps the need is urgent, but at all times, remember, that you need time to prep your home on the aforementioned lines before advertising or listing it. You only get one chance to create a first good impression, do not ruin it by being unprepared.
In general, most of us may not maintain our homes on an impeccable level but we sure desire an impeccable home as buyers. Understanding the requirements from a buyer's view point will help you assess and prep your home in such a way that it makes for an attractive offer. Clean, fully functional and pleasant looking home is what anyone would expect to buy, most importantly, do not keep surprises for later, keep potential buyers aware of all things necessary.
The best way to go about selling your home is to assume that you are the one buying it – Now, what sort of a home would you buy and how should it look and feel like?