Rental Market in India – A Perspective
March 19th, 2018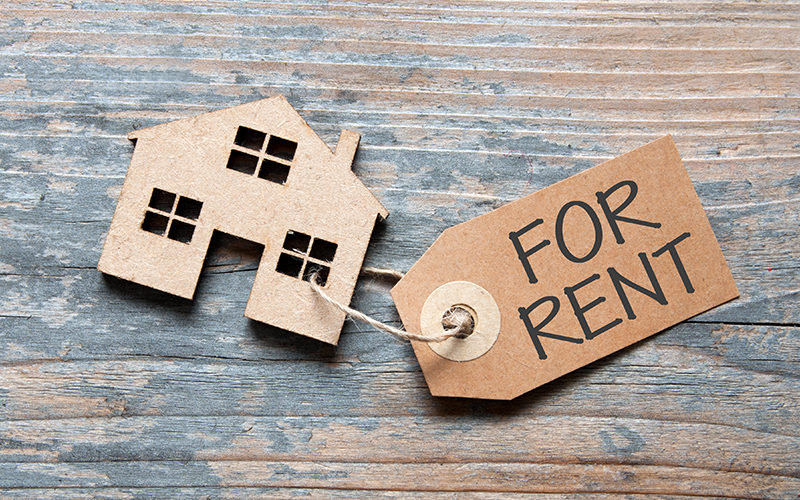 For years the residential real estate has garnered much attention from across quarters as owning a home is an integral part of one's life. But over the years, urbanisation, growing academic and career needs and rising cost of property development have led to a rise in people opting for rentals. In fact, rental is a big saviour for many people who move from small towns into big cities in search of better life. And interestingly enough, rental market gets less emphasis and coverage even though it plays a key role.
Why rental comes second?
Investing in a property is the real deal as far as real estate is concerned. There are several reasons starting from – owning a home to the appreciation of property value to of course, earning income through rentals. Real estate experts to a large extent speak and write on property purchases than on property rentals, it's fair to say rentals that do not get that much exposure. Primarily, this is because from the developers' point of view the objective is to build and sell and from the buyers' point of view owning a home is looked upon as a long-term investment. With both buyers and sellers looking exclusively at home purchase it's only fair that rental takes a back seat. Rental involves a steady and regular outbound income that becomes an expenditure and perhaps overtime, a burden. In a start contrast, owning a home yields regular returns. Developers always look at a quick 'exit' as they take up projects and focus almost entirely on selling homes than renting.
Rise of rental market
The last couple of years have proven good for the rental market in India as the dynamic shifts slightly towards rentals in residential real estate. The Indian real estate scenario is, in fact, experiencing a shift towards owing to several factors and trends which are influencing rentals.
Now what are these trends?
Rapid Urbanisation: Exodus of population to bigger cities has seen tremendous growth over the last one decade, as per the latest census data about 31% (as per the old definition of 1961) of the Indian population but experts believe a more realistic figure is closer to the halfway or 50% mark. Impact of technology giving rise to Information Technology centres in cities has led to a massive increase in job creation leading to movement of people from smaller towns to big cities. This movement has brought about a growing need for accommodation and pushed the demand for rentals in metropolitans and tier 1 cities.
Increasing Property prices: While urbanisation brought about a host of opportunities it also resulted in increased property prices owing to a never-before-seen demand for homes.
Developers were quick enough to jump and cash in on the demand even as they successfully went about completing projects in a spree. Exorbitant price rises have forced people to opt for rentals over purchase.
The affordable housing scheme launched and encouraged by the central government initiated only a year ago and it would be time before this has any kind of impact on rental numbers. Meanwhile, people are eager and happy to rent homes at affordable rates and lower home deposits.
Rise of Tier towns: Governments have realised the importance of developing smaller towns as hubs for jobs and have encouraged corporates to set up their units, from manufacturing to service centres within the peripherals of these towns. This has brought about the influx of population from smaller towns and nearby villages giving prominence to rentals. Home owners in tier 2 and tier 3 towns are finding it profitable to construct a floor or two above their current homes and rent them out.
Job Security concerns: A large section of renters are the employed class and job seekers but under the current situations there is a lesser guarantee for jobs on a long-term basis as layoffs can happen without prior warnings. People moving to cities due to jobs are getting cautious and taking a rent-first and buy-next approach as they take time to settle and move into purchase only after a certain time period.
Rise of Co-living: The millennial and the gen Y segment of the population are redefining market dynamics of several industry sectors and the residential real estate is no exception here. Reports suggests that about 40% young professionals suffer from chronic depression leading to an increasing need for company and togetherness. This is one major reason for the rise of Co-living, a rental of a different form. Co-living goes a step ahead of a normal rental home, it offers facilities such as wi-fi connectivity, satellite TV and a completely furnished space, no wonder some of the new entrants into Co-living are having anywhere above 90% occupancy rate. Cities such as NCR, Mumbai and Bangalore are opening up to Co-living even as millennials have become a readymade target segment these spaces.
Start-Ups redefining rentals: India has become one of the top start-ups hubs in the world and within India metros have housed and continue to house a larger number of start-ups. Growing number of start-ups is seeing an increasing demand for rentals as younger folks are moving into jobs right after under-graduation degree or even school. This is, in fact, leading to higher rental numbers both in commercial and residential rentals. Certain areas in some of the metros were soon known as the start-up centres – Powai in Mumbai and HSR and Koramangala in Bangalore have had a mushrooming growth of start-ups while simultaneously increasing by leaps, is the rental number in these areas.
India is a huge market for the residential real estate but growing costs, construction delays and increasing number of jobs are fast pushing the case for the rental market in the country. It is only a matter of time before developers begin looking at having projects that are exclusive to rentals as is the case with a few builders who are solely focusing on Co-living spaces. Experts believe that going forward, rental market will find a stronger footing and greater attention as factors from decreasing need for ownership to increasing need for plug-and-play concept ensure that rental market has its own space in the residential real estate scenario of India.