Should You Rent or Buy a Home in Marathahalli?
November 24th, 2017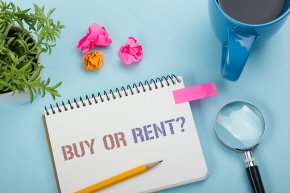 Located in the south-eastern part of Bangalore, Marathahalli is now considered as one of the most desired residential destinations by real estate developers. This particular neighbourhood falls on the curb of Outer Ring Road and connects few of the most important locations of Bangalore such as Whitefield, HAL Old Airport Road, Bellandur and Mahadevpura.
Unlike 1990s, Marathahalli is no longer a sleepy village of Bangalore. A few decades back, it was just a suburb of Bangalore city with small houses and bungalows. Now, it has become one of the most sought-after locations for real estate investments. The boom started with the construction of a few of the top business parks and tech parks around the locality. This brought in a huge number of professionals looking for rental or permanent residences around Marathahalli.
Geographically, the 60-Km long Outer Ring Road (ORR) cuts through Marathahalli. Location wise, it is situated right at the centre with HSR Layout and Bellandur on one side, HAL Old Airport Road on the other side, Whitefield on one corner and Doddenakundi on the other end.
As the value of property started rising, the entire locality became a huge hub for a number of high-rise buildings and gated villa communities. These residential houses offer city dwellers top amenities along with other modern facilities. From affordable homes to posh villas, you will find it all in this particular location. Techies going to offices in different tech parks such as Eco Space and Cessna Park opt to rent flats or buy their own homes in this area.
With few of the best hospitals, top schools, multiplexes and shopping malls in the vicinity, this place has become a hotspot. Moreover, Marathahalli has excellent connectivity with Kempegowda International Airport at Devanahalli. Frequent flyers prefer to purchase an apartment in this area to save their travel time. Top developers are building many high-rise buildings and villas in this area.
If you are planning to buy or rent a flat in Marathahalli, this is the right time. There are a number of options that you can choose from depending upon your budget and requirement. If you are looking for a temporary accommodation, you can rent a small 2 BHK apartment for Rs. 15,000/- per month – Rs. 25,000/- per month. However, if you are looking for more of a permanent solution, then you can book your own flat or villa at affordable to high-end rates depending upon your budget and requirements. There are different options available.
One of the major crisis points of Marathahalli is its traffic congestion. But, that will soon be resolved with the construction of Namma Metro. The proposal of the Metro lines coming up on ORR will help the traffic to dilute to a major extent. That will surely give Marathahalli a breather as far as the traffic congestion is concerned. This, in turn, will also help property values to go up.